"They Want to Attack": Rockets Coach Reveals Players' Mentality Against Lakers Ahead of Game 2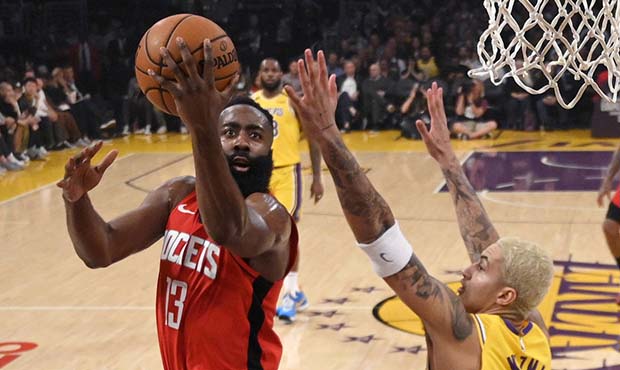 James Harden's offense in Game 1 against the Los Angeles Lakers was as good as his defense in Game 7 against the Oklahoma City Thunder. 'The Beard' scored 36 points in just 34 minutes of play. That performance alone awarded Rockets with an advantage that kept them ahead in the entire game.
The Rockets' coach Mike D'Antoni must take immense pride in the way his men carried the play in the entire game. Notably, D'Antoni coached Steve Nash, and it's well known how good was Steve with his pick-and-rolls. So are the Rockets are using the same strategy against the Lakers?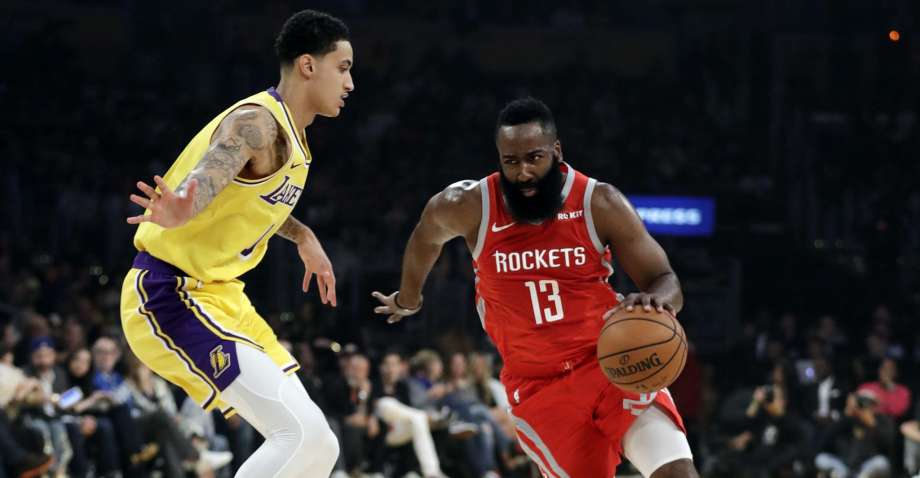 Houston Rockets coach broke down some game basics!
In Game 1, LeBron James could not score a single point in the fourth and the most important quarter of the game. All of his 20 points came until the third. James Harden and Russell Westbrook successfully tamed the duo and their supposedly strong defense. So how did that happen?
In the post-game conference, an interviewer asked the head coach how the Rockets decide between attacking through pick-and-roll or isolation. Also, how does a comparatively smaller offense of the Rockets stand against Lakers' big defense? The coach liked the question and without any hesitancy, revealed,
"We try to mix it up. We think that the most important thing is basic and just give it a roll. A lot of times our players don't want pick-and-rolls, they don't want anybody near them. They just end the match-up, they want to attack their match-up and spread everybody over and shoot.
"That's been the case lately. It changed, but it goes back-and-forth. We try to keep a good handle at it. We suggest where we should run, players got a good idea what they would like, we take their suggestions, what they feel like they could do and they will run with it."
I asked Coach D'Antoni how #Rockets decide between attacking the Lakers and their 2 Bigs through pick-and-roll and isolation. Very informative answer. Insight into Coach-Player dynamics.

"A lot of times our players don't want pick-and-rolls, they don't want anybody near them." pic.twitter.com/0HVrZJoOkZ

— Alykhan Bijani (@Rockets_Insider) September 5, 2020
These words are none less than a chapter worth of knowledge for Basketball enthusiasts. He states that his players do get to make the choice. Plus, he supports a combination play rather than dwelling on one move.
James Harden and his isolation play against Lakers
'The Beard' can be a very frustrating player for his opponents, especially for the ones who guard him. The man has got immense patience and takes his time when he has possession of the ball. He uses his signature combo of crosses between the legs and keeps the opponent guessing. Just as he finds the right time to kill, he makes his lightning-quick move and bam!… a 2-pointer!
[youtube https://www.youtube.com/watch?v=d83bmVB_1kU?start=24]
The defenders never know which way James can go, and that makes him lethal. When it's an isolation-play, it gets even tougher to block his shots. He will have all his four team members distracting the opponents, making quick moves, while Harden with his quick feet movement finds open space and gets the job done. 
This has by far worked pretty well for the Rockets, and it remains to be seen whether the Lakers can have some answers to this in Game 2. The two western conference giants fight again on Sunday.
Sourabh Singh
All work and no play makes Jack a dull boy. I intend to make popularise my quote when I say sports define me better than I define sports. See ya'all Champs!