"They're Not Teaching Kids": Kareem Abdul-Jabbar on Why No One Can Do His Hook Shot Anymore
Published 05/30/2020, 11:36 AM EDT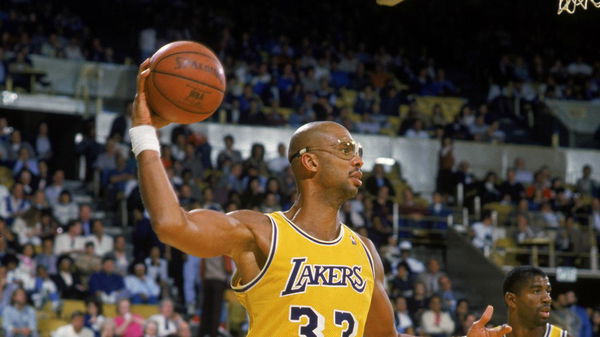 Few players are known by their trademark shots. Hakeem Olajuwon's dream shake, Allen Iverson's crossover, and Michael Jordan's fadeaway are some of the most iconic ones. But one of the deadliest trademark moves was the Skyhook. Although Hall of Famer George Mikan came up with it, Kareem Abdul-Jabbar popularized it and truly adopted it.
The name Skyhook was coined when Milwaukee Bucks' radio announcer Eddie Doucette said that "that hook was so high that it was coming out of the sky."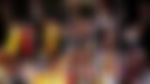 ADVERTISEMENT
Article continues below this ad
The Skyhook was highly effective and almost unguardable. Being over 7 feet tall, Kareem's release was so high that defenders couldn't come close. Wilt Chamberlain and Manute Bol are two of the few players to have blocked the skyhook.
Kareem Abdul-Jabbar discusses the modern NBA game
ADVERTISEMENT
Article continues below this ad
In an interview with Tyler Cowen, Kareem discusses why the Skyhook has disappeared from today's game. "Kids today don't learn how to shoot hook shots is because everybody is so enamored with the three-point shot." An average game in the 1980s had around two 3pt shots made. In 2020, that number is over 30.
"They're not teaching the kids how to score in the paint with their back to the basket, and, therefore, a lot of them don't get to learn the hook shot, and they don't get to realize that if you get close to the basket, a lot more of your shots will go in."
ADVERTISEMENT
Article continues below this ad
Not only is he fearful of the skyhook going extinct, but he feels today's generation will also forget players from his generation. While talking about Steph Curry's shooting skill, he said, "If that is the coming talent level of NBA players, they're going to be forgetting a lot about the guys that played in my era and the earlier eras of the NBA because the talent level of the guys playing now has really risen." Despite being the all-time top scorer of the NBA, he's still humble enough to say that.
But the skyhook was a unique move. Even in his era, only Kareem Abdul-Jabbar could master the art of it. He did it so skillfully and gracefully, it truly hooked you on.