"This Dude Looks For Real": Former Bulls Player Recalls Watching Kobe Bryant as a Kid
Published 06/02/2020, 3:08 PM EDT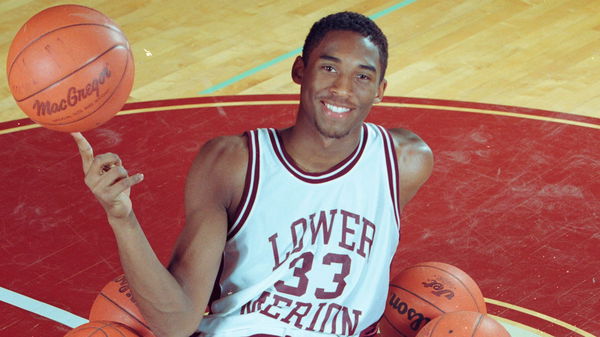 ---
---
Former Detroit Pistons and Chicago Bulls player Richard Hamilton recollected him getting along with Kobe Bryant during their school days.
ADVERTISEMENT
Article continues below this ad
Both from the state of Pensilvennia, Bryant grew up playing at the Lower Merion in Philadelphia while Hamilton went to Coatesville Area High School in Coatesville.
"Kobe was so much like a brother to all of us. He meant so much to me," he said in an appearance on All the Smoke show.  As a young kid in Pennsylvania. Hamilton thought he was the best player in the town.
ADVERTISEMENT
Article continues below this ad
"This was before the social media era. I am from a town with only 11,000 people there. You never got the opportunity to see the talent outside of the little town," he said. "My coach one day he  said to me, 'there's a kid down the street who's as talented as you."
Hamilton was in awe on watching Kobe Bryant playing for his high school team
The coach didn't tell Hamilton it was Bryant that he was talking about but said they could meet in the playoffs. And when they did meet, Hamilton was in awe of Bryant. "I had all kids in my team from my neighborhood. Half of them thought they were better than me. And Kobe's team was like a private school team. He didn't look like the dudes that I grew up with."
"This dude looks for real," is what Hamilton thought on watching Bryant play. "That was the first that I played somebody, in my position, that outscored me and won the game."
ADVERTISEMENT
Article continues below this ad
He said it was after Bryant showcased his skills, they started getting along.
Bryant, as his skills had then promised, entered the NBA much sooner than many others. He was the first guard to have picked in the NBA Draft straight from high school. He finished his career in 2016 as one of the best ever. Playing for 20 years in the NBA, Bryant won five Championships and was an 18-time All-Star.
ADVERTISEMENT
Article continues below this ad
Hamilton also went on to have a good NBA career. He played in the league for 14 years between 1999 and 2013. He won a championship with Detroit Pistons in 2004. The Pistons later retitled his jersey no. 32 for serving the franchise for nine years.