"This is a Business"- Former NBA Player Reasons Out Why Bradley Beal Should Move on From Washington Wizards
Published 10/23/2020, 3:13 PM EDT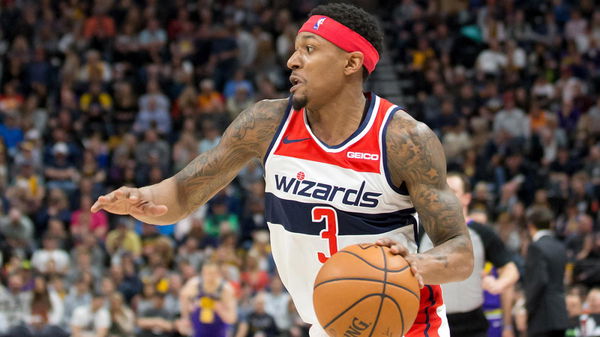 A player whose future has consistently been under the microscope just doesn't seem to nudge. The Washington Wizards brought Bradley Beal in 2012, and it seems like he is here to stay.
However, Kendrick Perkins has some advice for the 28-year-old. Perkins thinks it's high time that Beal moves on from the Wizards.
The two-time All-star could not make it to the Orlando Bubble this year. Despite averaging astronomical numbers like 30.5 points per game, setting a career-high, they also deprived him of his third NBA All-star selection. But this does not seem to pull the star down.
ADVERTISEMENT
Article continues below this ad
In this time, the Wizards have never made it past Eastern Conference Semi-Finals. Hoping that longtime teammate John Wall will return, the franchise believes the duo can raise the Wizards to new heights; which explains why they're apprehensive of letting Beal go.
But, with Beal entering the last season of his contract, a former NBA player has a suggestion ready for him.
Is it time for Bradley Beal to bid the Wizards adieu?
When asked whether he would like to spend his entire career with the Wizards, Beal couldn't have been happier. He said, "I am a loyal guy. I want to be here. I'm here. I've signed my extension.
"And that will mean the world to me. That honestly would you know, being able to finish your career in one place? You know you don't see that in today's game."
However, Perkins disagrees with this approach. He stated, "Bradley Beal is a wonderful human being." And then he justified his stance and said, "He's given his all to the Wizard organization.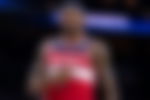 "Even this past season, I mean he left it all out on the table for them and he's entering his prime. I see him trying to run it back maybe one more year with a healthy John Wall. If that doesn't pan out, it's time for him to move on."
ADVERTISEMENT
Article continues below this ad
Perkin strongly believes that Beal deserves better. "He deserves to be in a better team that is going to contend for a title," asserted Perkins.
"I understand the loyalty part, but he also has to realize that this is a business. Because guess what? When he can't contribute or the Wizards thing getting it done, he will be on the first thing smoking."
ADVERTISEMENT
Article continues below this ad
It's commendable to see the extent of Beal's loyalty, but Perkins may be onto something. Beal needs to know where his growth lies, and that's how he should make his decisions. If you could decide on a potential landing spot for Beal, what would it be?