"Too Small": NBA Legends Give a Hilarious Response to Golden State Warriors' Player
Published 05/19/2020, 10:43 AM EDT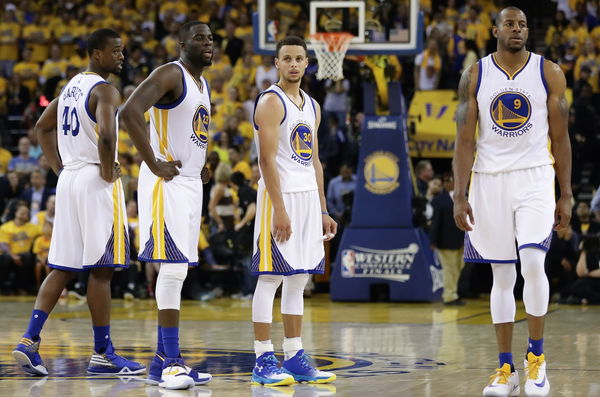 With no basketball action for the past two months, fans have been yearning for content to entertain them. And Draymond Green, the Golden State Warriors forward has been giving us plenty of things to wonder. He was recently trending on the internet for his comments against Shaquille O'Neal and the Lakers. 
While Draymond is clear with voicing his thoughts during the quarantine period, his comments have not always sat well with the receivers. The three-time champion has also been making some absurd claims which led to the OGs of the game decide if he would fit in their game or not.
By the OGs we mean the NBA players from the 90s. Their league was far more physical and brutal in terms of rivalries. Players knew they were going to be cut or get hurt, entering a game. Nonetheless, they maxed out with their stamina and their abilities to earn their side a victory. Recently, a group of 90s legends joined together on a video call to relive their good times. 
ADVERTISEMENT
Article continues below this ad
NBA legends discuss if Golden State Warriors' Draymond Green would fit in their era
This call might be the greatest virtual group meeting ever set-up. You had the likes of Karl Malone, Shaquille O'Neal, John Stockton, Patrick Ewing, and so on. About 17 people had attended the call which seemed like an unofficial reunion. 
ADVERTISEMENT
Article continues below this ad
Patrick Ewing started off things in the Draymond Green discussion. "In this era, the big guy don't do what we did. They out there shooting three's and they want to be perimeter guys." The Big Diesel, Shaq then added a bit more spice to the discussion, by mentioning Draymond's claim that he could guard any big player from the 90s. 
Every player on the call disagreed in unison and Ewing even mimicked a different voice to register his disapproval. MJ's arch-nemesis, Dominique Wilkins also joined in the chat and gave his three-word rejection. He called 6-foot-6 Green "too small," multiple times which earned the hearty laugh of his fellow players.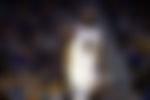 ADVERTISEMENT
Article continues below this ad
Ahmad Rashad, the former NBC journalist and a close friend of MJ, voiced his comments against Green, for making absurd statements. "When a person says something like that, obviously they never saw you play. That is a ridiculous statement," he said responding to the allegation made by Shaq earlier. 
"We know that happens as you get older, people don't remember," Rashad continued. "If they've never seen you play, they don't know how big you guys were. They don't know how big the league was at that time. All these rivalries that you guys had. And every team had stars. It was a great time for basketball."