The Philadelphia 76ers are one of the nine teams from the Eastern Conference that will be entering the NBA's Orlando Bubble next month. The 76ers stand sixth in their conference table, with a record of 39-26. But it wasn't always a smooth ride for the team in the current season. The Philly franchise had to struggle with developing a good chemistry among the team, as revealed by Tobias Harris. 
Philadelphia 76ers are an extremely talented team. Their roster is filled with good players and their opponents have every reason to fear them. Hall of Famer Charles Barkley even stated that the 76ers are a very scary team. Recently, Tobias Harris, the team's forward, joined ESPN's First Take where he frankly admitted about the team's worries at the beginning of the season. Here is what Harris had to say. 
Harris says the Philadelphia 76ers lacked chemistry within the team
Having such a genuinely skilled roster, one can even expect the 76ers to reach the Finals this season. But it wasn't smooth sailing from the beginning. Here is an explanation by Tobias Harris on his team's early woes. 
The team lost two experienced players in Jimmy Butler and JJ Redick this year. That definitely took a toll on the rest of the players. "I'll keep it real, we haven't had the best chemistry throughout the whole year," Harris informed. "It took us a while to kind of get everyone together. We battled injuries from the start to the end."
"We haven't met our expectations so far this year, but we have a new opportunity in Orlando to go out and just play ball and really scratch a new surface of what we can accomplish." The 27-year-old reflected on the team's injury concerns and also attributed the tough times to a few players exiting the team, which led to a rebuild of the franchise. 
But, according to him, the 76ers are in good touch now. For their team, there is a positive side that has emerged from the pandemic. "We took the time to really spend a lot of time with each other through zoom calls, through group texts, and to really build that type of chemistry in these moments. So I really feel when we get out there we're really going to have a refreshed feeling to get going," Harris said.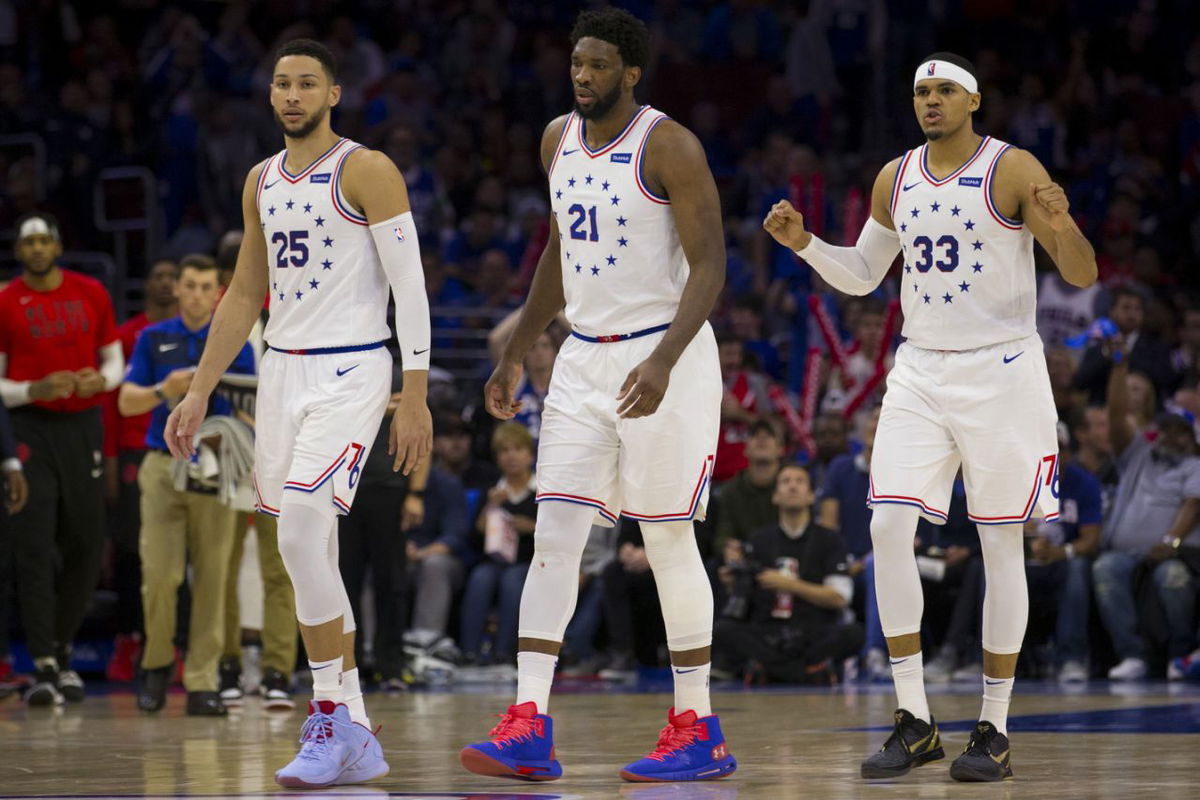 The NBA has released the seeding fixtures for the Orlando Bubble, and the 76ers have a challenging schedule. They take on the Indiana Pacers on August 1, followed by a game on every alternate day. With Joel Embiid, Tobias Harris, and Ben Simmons looking fully refreshed, can the 76ers overcome the playoff nerves and prove their worth?