Top 5 Teams Who Are Benefiting From the NBA Suspension
Published 03/16/2020, 11:43 AM EDT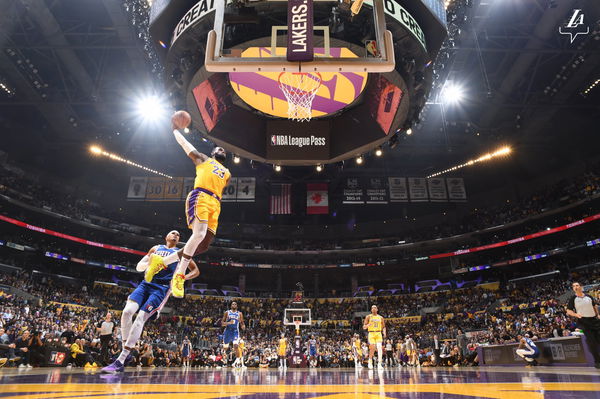 ---
---
NBA season has been suspended for at least 30 days. But amid this hiatus, there is a silver lining for teams to regroup and plan for the future, most probably playoffs. This lay-off will prove most beneficial for those teams whose players have been injured at this crucial point of the league. And ultimately, the teams who are looking to challenge for the title this year can see this break as a 'blessing in disguise' for them. Till now, as reported we could see NBA season start from mid-June and going all the way into late August. So, taking all the possibilities in hand, here are the 5 teams who would ultimately benefit the most from this 'NBA Suspension'.
ADVERTISEMENT
Article continues below this ad
Note: This NBA teams list is no particular order whatsoever.
ADVERTISEMENT
Article continues below this ad
Milwaukee Bucks: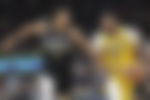 No question, but Milwaukee Bucks will sure benefit from this layoff. Starting March, this team has been in some pretty tough situations where they had literally no answers. James led LA Lakers on March 7 literally smoked them, which is a thing to worry about if you are eying for the NBA. Bucks star player' Giannis Antetokounmpo provided 32 points (10-21 FG, 1-6 3Pt, 11-14 FT), 12 rebounds, six assists, and a steal during the Bucks' 113-103 loss to the Lakers. After that loss, Giannis was not able to play the final two games of  Bucks' road trip — Sunday in Phoenix and Monday in Denver — due to a minor joint capsule sprain in his left knee. And unsurprisingly Bucks got thrashed in both of those matches. This lay-off will act as a breather for Giannis and coach Mike Budenholzer who would likely search his options around Giannis.
According to the odds, it's very much likely that Bucks would meet either of LA teams in finals. As things stand, Giannis and the team are not looking that comfortable to challenge teams with Kwahis', LeBrons' or ADs' compared to as they were looking in the first half of the season. They would definitely like to use this break for evaluation and self-assessment on their approach during the final few games which are left. This would help in building team morale and bringing that spark back from the first half of the season, maybe.
LA Lakers: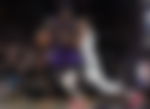 All things are going well for the team in purple and gold, then why would LA Lakers be needing the extra break? A generic question rises. Lately, LA Lakers are having a blast of a season. Credits mostly go to LeBron James, who is blasting out the rivals on the court. After that All-Star game, James has been on full playoff mode which is definitely good news for Lakers but not so good for their rivals ask Bucks for example. Thus, this layoff is a great way for the team to address players' minor injuries. LeBron James, Alex Caruso and Anthony Davis all three of them where suffering from some kind of minor injury when the league was suspended. They were on hold for 'Game time decision' as per coach.
This layoff will give them time to find a way against their city rivals, Clippers, and probably the Eastern Conference leaders Bucks. Their rivals for NBA title has definitely had some scary defense to their aid, to which Lakers need to regroup and find an answer, quickly.
Utah Jazz: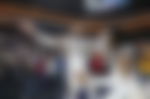 Definitely, you must have seen that coming. The basic cause of the NBA suspension is Utah Jazz's Rudy Gobert getting positive tested for coronavirus. So duh, obviously they would get the most profit from this break. Not to forget, Utah Jazz most prolific player Denvon Mitchell also has tested positive for COVID-19. And clearly Denvon and other Utah's players were frustrated and blamed Rudy's behavior for this crisis. Furthermore, Rudy has been careless through all this saga which has created a vacuum of distrust in the Jazz's locker room. Utah's coach has a lot to work inside the locker room before the season resumes. Most important will be mending players' trust in each other again.
LA Clippers: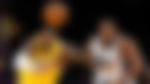 This is a 'make or break' time for the another team from Los Angeles. If LA Clippers are serious about removing the tag of 'another team from LA' then this is their chance. With the second most effective defense in the league, they are looking solid all around but somehow team misses that killer instinct in heavyweight matches. With reigning Finals MVP, Kawhi Leonard and players like Paul George & Lou Williams in their roaster, this team has everything it takes to be an NBA champion. But the only thing that is stopping them from that elusive NBA title is that 'another team from LA'. So, it's a perfect time for the Clippers to go out of the shadow of 'Lakers' and make a name for themselves by planning their strategy in this free time.
Brooklyn Nets: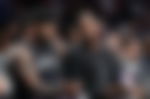 ADVERTISEMENT
Article continues below this ad
Brooklyn Nets are on 7th position in Eastern Conference as of now. In true sense, this is the team that could get the most benefit after Utah Jazz, if the league starts from mid-June. There two-star players who have been out of season entirely could possibly return if this halt continues. And these stars are Kevin Durant and Kyrie Irving who are out of achilles and shoulder injury respectively. This is a little glimmer of hope for Nets fans, which they would like to hold on to for now. It's just simple mathematics that a team consisting of Durant himself automatically becomes title favorite. If Durant explosiveness and Kyrie's smooth handles return, then Nets would be 'THE' team to watch. Till then, Beware NBA.
ADVERTISEMENT
Article continues below this ad
In the end, we all just want teams to fully regroup and play the playoffs in full 'Saiyan' mode now. Till then, we can just hope for the NBA to return soon.