Toronto Raptors in NBA Free Agency 2020: Are They the Winners or Losers Here?
Published 11/23/2020, 8:12 AM EST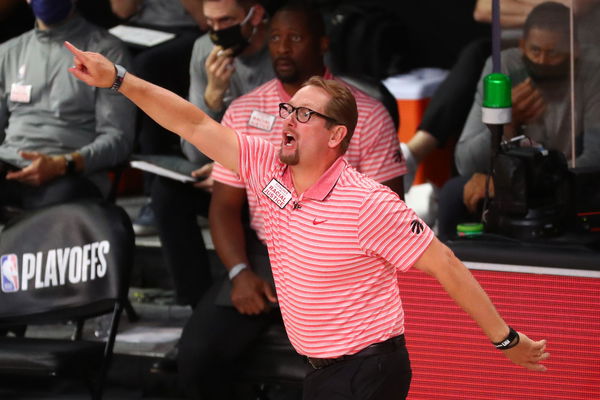 ---
---
Have you ever gone to see a movie that you deeply anticipated because you fell in love with it even before its release? You make plans to watch, but once you do, you can't really decide whether you loved it or not. If you've ever experienced this, you might get a sense of how Toronto Raptors fans might be feeling at this moment.
ADVERTISEMENT
Article continues below this ad
After making waves a couple of seasons ago by acquiring Kawhi Leonard via sign and trade, their offseasons have been relatively quiet since. Aside from losing Leonard to the Clippers, that is. Hence, one can even say that they have taken a step back since their championship-winning season in 2019.
What have the Toronto Raptors lost in this Free-Agency?
ADVERTISEMENT
Article continues below this ad
The Raptors have lost the center position; the answer is as simple as that. The duo of Marc Gasol and Serge Ibaka were the ones patrolling the paint for them. If Gasol was the defensive powerhouse, then Ibaka was shining with his offensive skill-set and variety. However, the common thing that the two provided was their leadership and experience.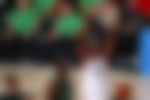 Serge was stepping up to the task for them in his 11th season in the NBA, averaging career-highs in points (15.4) and Assists (1.4). And even though Gasol wasn't the All-Star level player of his Memphis Grizzlies days, his presence was important on the court. So seeing them move to Los Angeles is a blow for the Canadian NBA team.
Have the Raptors signed anyone to replace them?
The word 'replace' may be an overstatement here. They will rely on Aron Baynes and novice Chris Boucher to hold the fort at Number 5. Baynes' second season is a team option, meaning that they can waive him off and create cap space should they pursue a big-name free agent in 2021.
ADVERTISEMENT
Article continues below this ad
Toronto picks up one of the top big men on the market in Aron Baynes. Second season is a team option, sources said. Marc Gasol heads to Los Angeles on an agreement with the Lakers, where his preference has been and where his brother Pau is an icon. https://t.co/BiJ9JpeIGg

— Shams Charania (@ShamsCharania) November 23, 2020
Raptors' pursuit of Giannis may not end well for them
ADVERTISEMENT
Article continues below this ad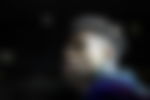 Giannis Antetokounmpo is causing chaos already with his impending free agency next season. Teams including the Raptors are making plans to land the dream star. But in all honesty, the chances of him landing in Toronto are slim. If President Masai Ujiri manages to land him, then the Raptors will be the biggest winners of this free agency. Else, the biggest losers.