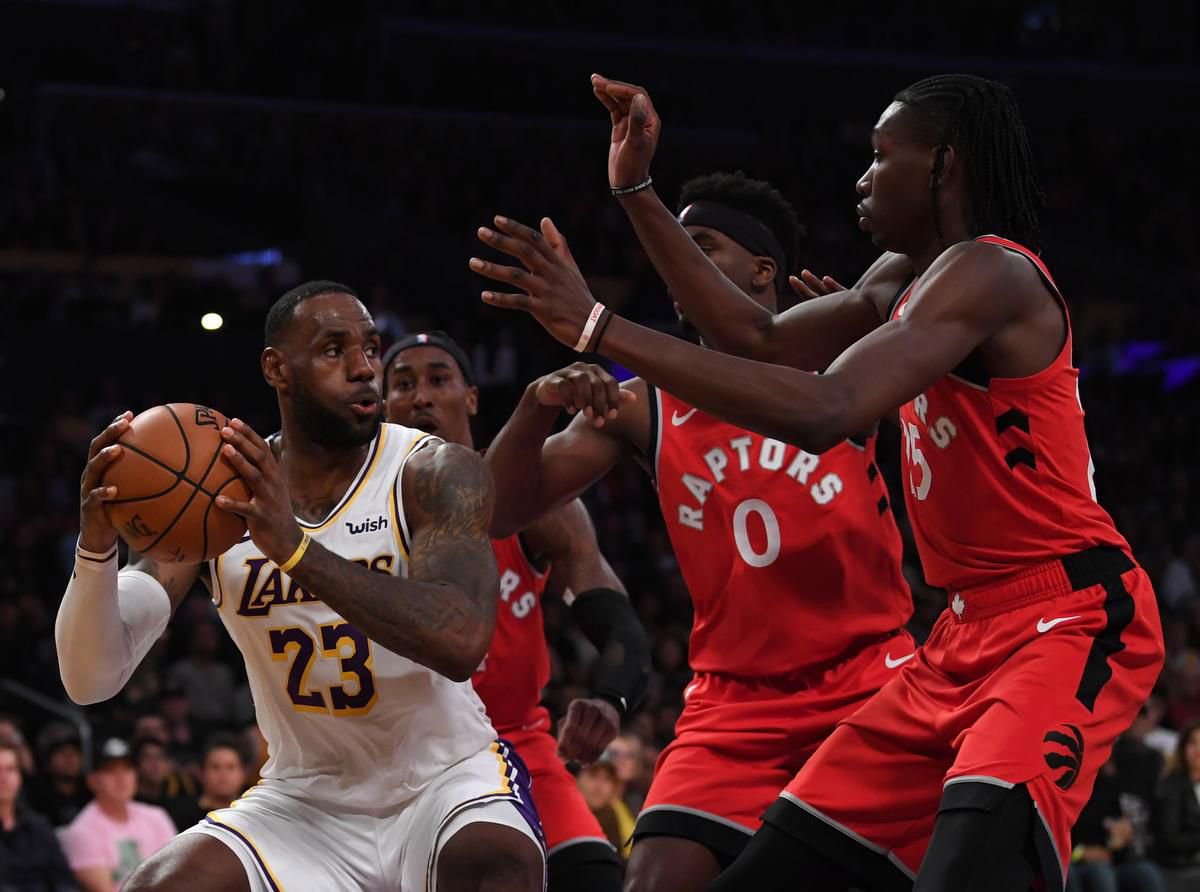 Tonight, the Toronto Raptors had one of the best season openers in the entire Orlando Bubble. Toronto Raptors Won the game 107 to 92 against Los Angeles Lakers. This win is a complete mix of selfless plays by Raptors as a team and a much-needed eye-opener for the Lakers.
Kyle Lowry, OG Anunoby, Pascal Siakam are just a few to the entire team victory. The team came in strong and hard against the top team from the western conference. Yet, took this game like any other important competitive game. The pressure was high, as Raptors are famous for choking against the Mighty King LeBron James. Lakers before the start were fully stacked with Anthony Davis, Lebron James, Danny Green, Kentavious Caldwell-Pope, and Javale McGee. On the other hand, the Raptors had Kyle Lowry, Fred Vanvlett, Pascal Siakam, OG Anunoby, and Marc Gasol.

Kyle Lowry for Raptors seizes the day against Lakers
With 35 mins in the game, Kyle Lowry scored 33pts with 8 of 16 figures and combined it with 14 rebounds and 6 assists. Lowry's overall statistics make him a solid leader. Lowry's teammate on the court OG Anunoby had 23pts, 4 rebounds, and 3 of 3 three-point shooting tonight.
Lakers on the other hand had to recognize the short-comings and were too late to understand that. Kyle Kuzma did not have a night to remember. He was all over the place against Kyle Lowry. He made the young player realize who is the veteran on the court. Raptors defense all together shut down the Lakers deadly offense by a huge margin. It was a no show for Anthony Davis as well as for Lebron James. Frank Vogel needs to bring the group together again before the playoffs start. As for Toronto, Nick Nurse would be very happy with today's result. Yet, Raptors have to focus on offense too.
The next game for Toronto Raptors is against Miami Heat on 08/03/2020 at 1:30 PM ET. The Los Angeles Lakers take on Utah Jazz on 08/03/2020 at 6:00 PM ET.
Source: Lineups