"Tough for Me": Former Teammate Discloses How LeBron James Hurt His Feelings with a Tweet
Published 09/14/2020, 9:26 AM EDT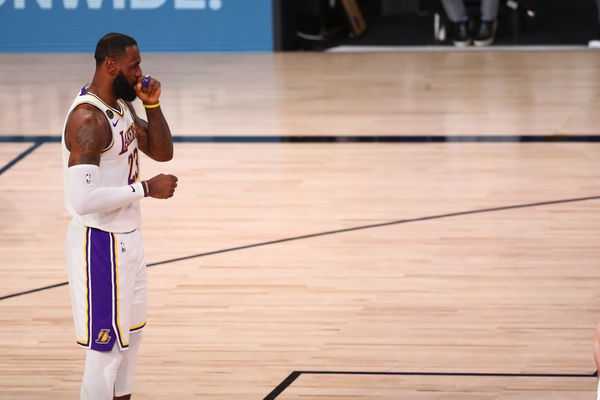 ---
---
Kevin Love joined the ranks of the Minnesota Timberwolves in 2008. He recorded his career-best performance in the 2013-14 season when he averaged 26.1 points, 12.5 rebs, and 4.4 assists. He could never enter a post-season with that team. Then, in the 2014 off-season, he moved to the Cleveland Cavaliers. The same year when LeBron James switched from the Miami Heat to join Cavs.
ADVERTISEMENT
Article continues below this ad
Now Kevin's performance took a dip in his maiden year with the Cavs as he came down to average just above 16. That year, Kevin entered into the first Playoffs of his career and saw his teammate LeBron averaging a crazy 30.1 points per game.
But something happened in between that left a sour taste in Kevin's mouth.
ADVERTISEMENT
Article continues below this ad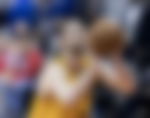 When LeBron James sub-tweeted about his teammate
The Akron Hammer and K-Love were both still new in the team in 2015. However, Bron surely was a senior & a multi-time MVP with two NBA rings and a larger than life image. So in February that year, the L-Train tweeted something that did not go down well with Love.
Stop trying to find a way to FIT-OUT and just FIT-IN. Be apart of something special! Just my thoughts

— LeBron James (@KingJames) February 8, 2015
Now Kevin saw this as a "passive-aggressive,' statement. Since then, he had explained his feelings about this tweet many times. Kevin recently expressed something from that memory in an interview.
He exclaimed, "[It] Just hurt my feelings." The Beach Boy then added, "It was one of those things I now look back, I probably did take it personal in the moment and it was tough for me.
"Like I had to adjust. All I wanted from those guys was to get the recognition like, 'Oh this guy's sacrificing a lot. His learning curve having to do that is a little bit different.' And considering where I came from to where I am."
Kevin explained how tough the transition really was for him. He was with a team (Timberwolves) that had one of the lowest payrolls, a new coach, a new GM, not many match-winners.
He explained, "So it was tough for me to not have veterans, and so I had to go through it. And that was only 20-30 games in when that tweet happened. So I think he was trying to find out ways to get the best out of me, get the rise out of me."
A series of tweets came from Bron after the media attention to the event
As the speculations picked and everyone guessed the L-Train was targetting his teammate with the tweet, the media brought the issue onto the headlines.
Also, there was a general consensus that the tweet cannot be for Kyrie Irving or Dion Waiters, or anybody else on the Cavs roster, and Kevin seemed the only target to everyone. Later the following day, Bron posted his responses to the controversy.
I like u guys a lot(Media) but don't try and make a story cause it looks good. If I have a problem with a teammate or anyone I'll say to….

— LeBron James (@KingJames) February 9, 2015
ADVERTISEMENT
Article continues below this ad
their face and not over social media. That's corny and wack! So good try again my friends(Media), I still love you guys.

— LeBron James (@KingJames) February 9, 2015
ADVERTISEMENT
Article continues below this ad
Later in his career, Love suffered an injury and barely played 22 games in 2018-19. But the 6'8" man is still playing for the Cavs. He had a decent last season where he averaged 17.6 points and 9.8 rebounds.
Let's see what happens when he plays against LeBron next.