Four Teams That Should Trade For Victor Oladipo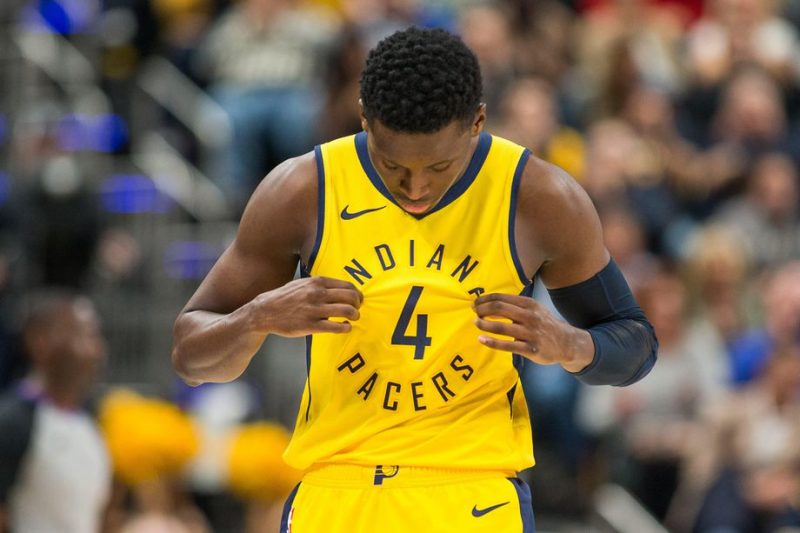 Victor Oladipo requested a trade to leave the Indiana Pacers a few weeks ago. Oladipo has already suited up for the OKC Thunder, the Orlando Magic, and the Indiana Pacers in his young career. However, the former all-star has shown the potential of being an elite two-way player. While his injuries are bound to slow him down, Oladipo is still an elite addition to any NBA team.
Victor Oladipo is "looking to move on" from the Pacers this offseason, per @JaredWeissNBA pic.twitter.com/c2PWVbmaOT

— Bleacher Report (@BleacherReport) September 28, 2020
Considering he may be on the way out, a lot of teams will circle Indiana and trying to tempt their star away from them. But Indiana is in a strong enough position to get a good haul for what their squad currently needs. Let's look at four possible destinations for VO.
Victor Oladipo joins Luka in Dallas?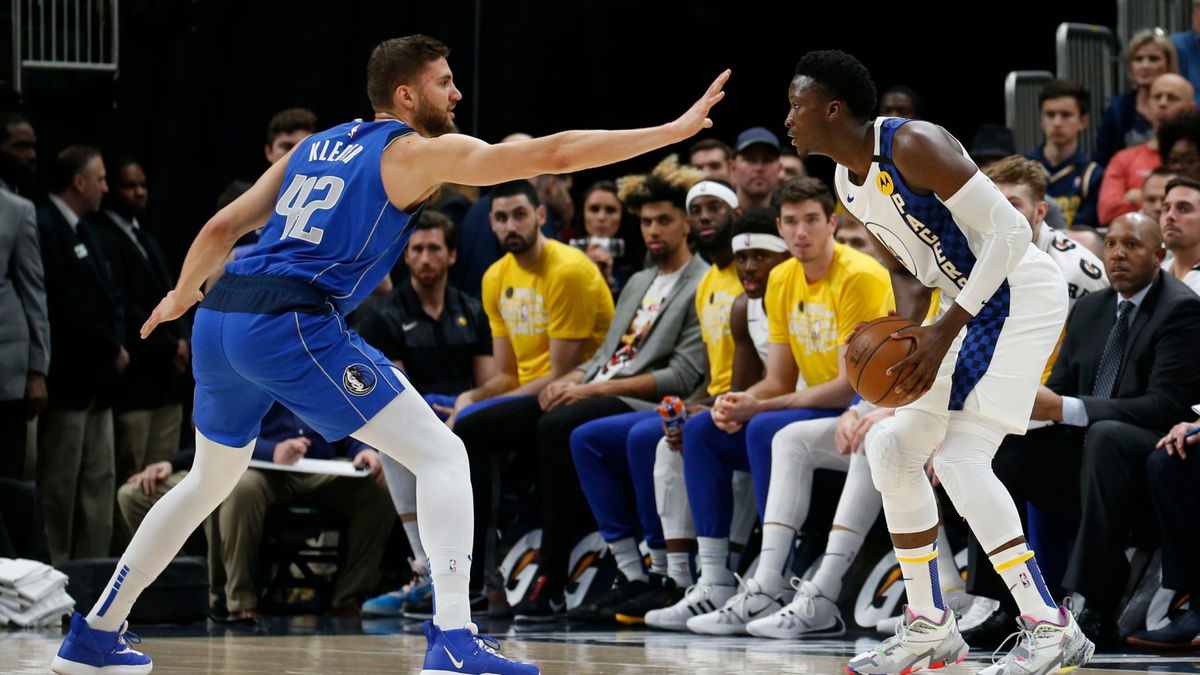 Dallas might not be the most obvious choice, but it is a perfect fit. Luka Doncic and Oladipo could form a fantastic back-court duo. Doncic's aggressive offense will unlock Oladipo to be a better contributor. Along with that, Oladipo adds some much-needed defense to the Mavericks.
Considering Luka's age, Dallas can afford to take on Oladipo's contract until he is a free agent in 2021. They can give up Tim Hardaway Jr., a great scoring guard that Indiana might use as a spark plug in their offense. However, the major get would be Dallas's 18th overall pick this season. Pacers can get some good future value for Oladipo, and take on Hardaway's soon-to-be expiring contract.
The Miami Heat take it to the next level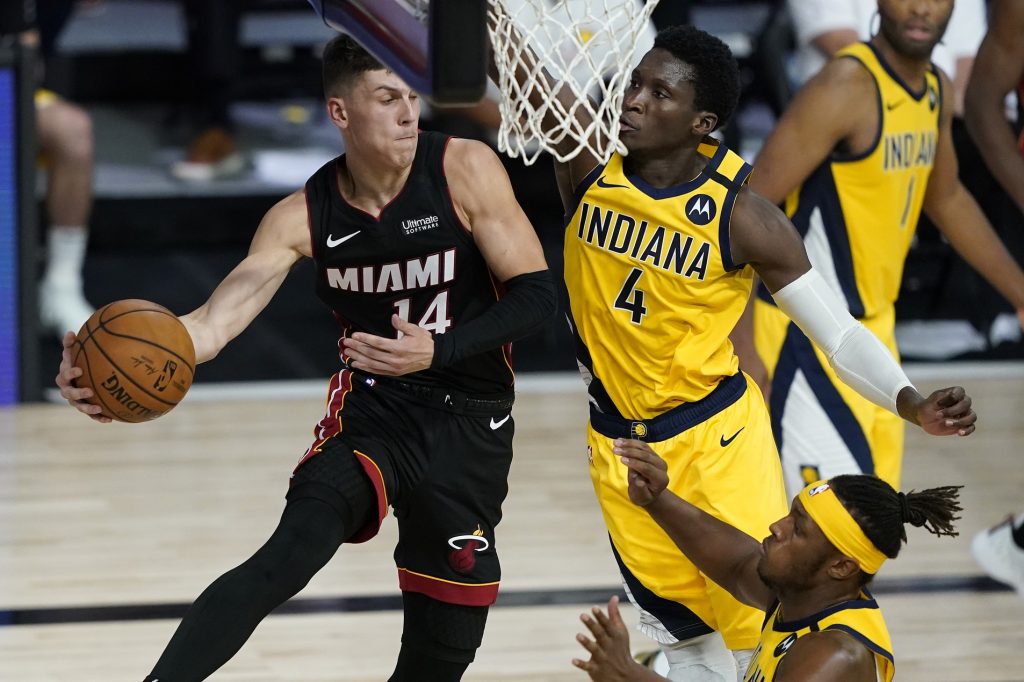 The Miami Heat may have lost in the 2020 NBA Finals, but they have a lot more to be proud of. This team upset the odds and made it to the Finals, forecasting great things for the team's future. However, there is another piece they could add to this team to take them a step higher. That piece is Victor Oladipo.
VO may make a rotation with Tyler Herro a little harder to come by, but the Heat need to capitalize on their success this year and add Oladipo next to Jimmy Butler. With Goran Dragic's possible exit from the team freeing money up, Oladipo would be a nice upgrade. However, the Heat doesn't have draft assets to throw at Indiana, so they may have to exchange a young rookie like Kendrick Nunn to make this deal happen.
Victor Oladipo brings back joy to MSG?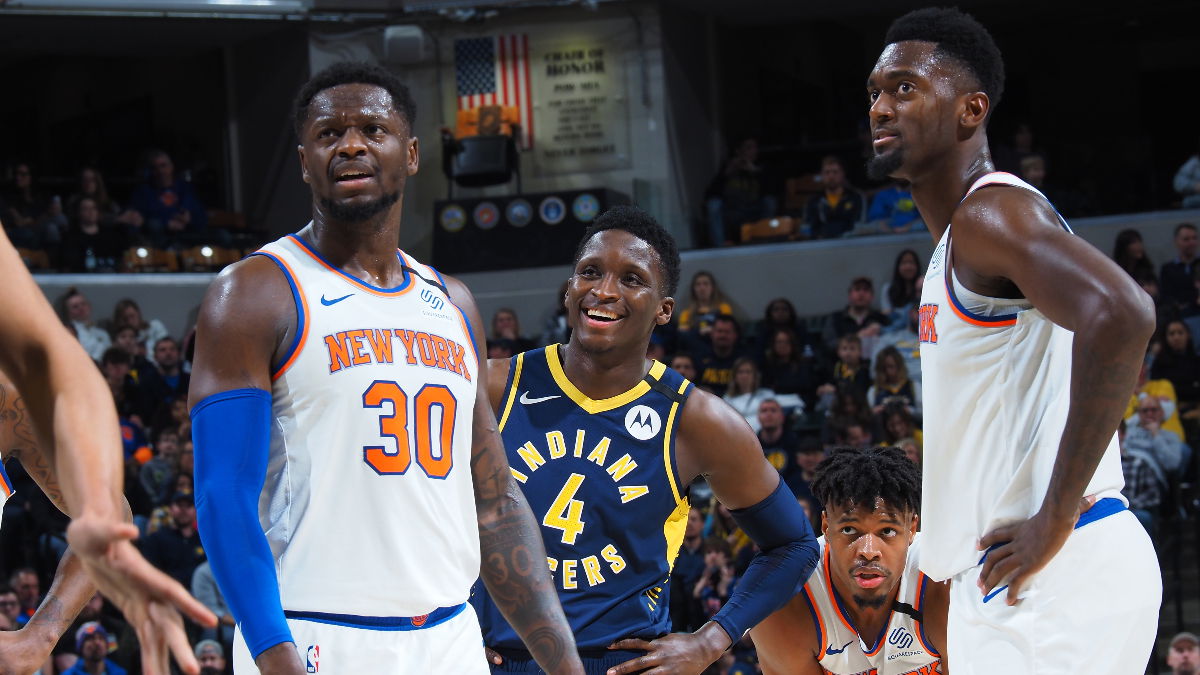 Madison Square Garden is considered one of the most historic places in sports and in basketball. Everyone wants to put on a show in the Garden. However, the show that occupies the arena has been atrocious. The New York Knicks have had the occasional blip good season, but the last 40 years have been mediocre for the franchise. Oladipo might be a step in the right direction.
With the Knicks hoping their young core develops well, Oladipo could be the perfect presence to help guide the youngsters while also fitting the timeline with his age. The Knicks have a lot of young assets to offer, with the likes of Kevin Knox, Dennis Smith Jr., Frank Ntkilikana or others moving to Indiana along with a few valuable New York first-round picks. Maybe even the pick they have this year.
Brooklyn Nets find their third piece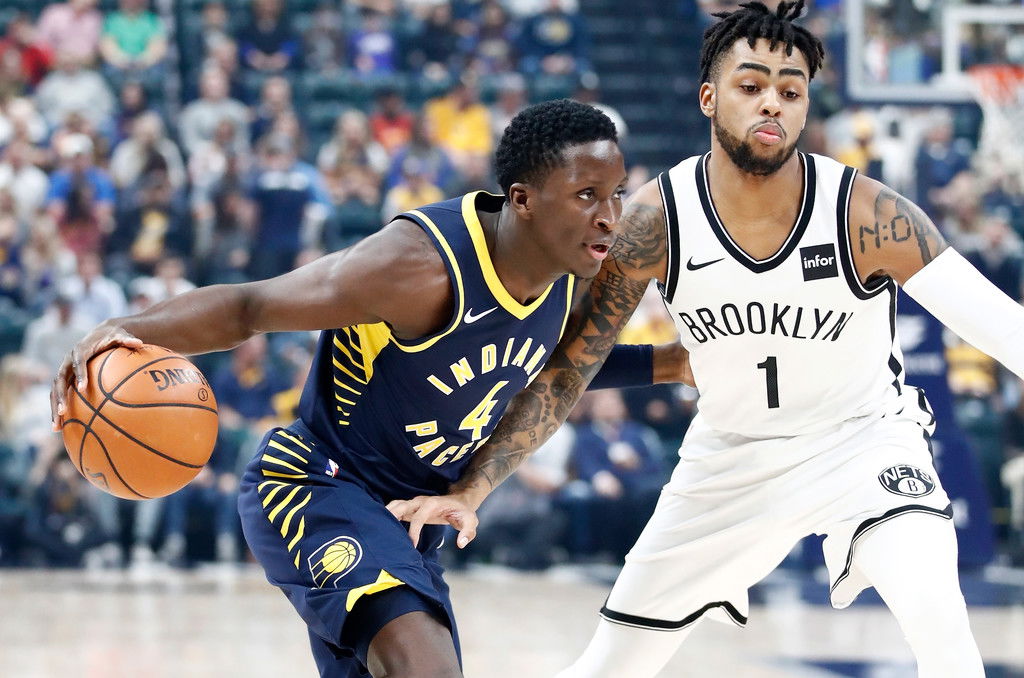 Finally, we come to the team that possibly needs a player like Oladipo the most. While Oladipo is sound offensively, his injuries may hurt his production. However, if he can keep the same defensive style he has, he would be the perfect man to pair next to Kyrie Irving and Kevin Durant.
The Nets don't need so many hyper-scorers on their team with Caris LeVert and Spencer Dinwiddie. However, the stability that Oladipo could provide may be invaluable to a championship team like Brooklyn.
A possible trade including with Caris or Dinwiddie could entice Indiana into sending Oladipo to New York, albeit in a different arena. Oladipo isn't tied up on his current contract for long, so if the experiment doesn't work out, the Nets have the wiggle room to retool. However, he may be perfect alongside two scorers like KD and Kyrie.