Trae Young's Twitter Account Gets Blitzed: Internet Trolls the Hacker for Doing a Poor Job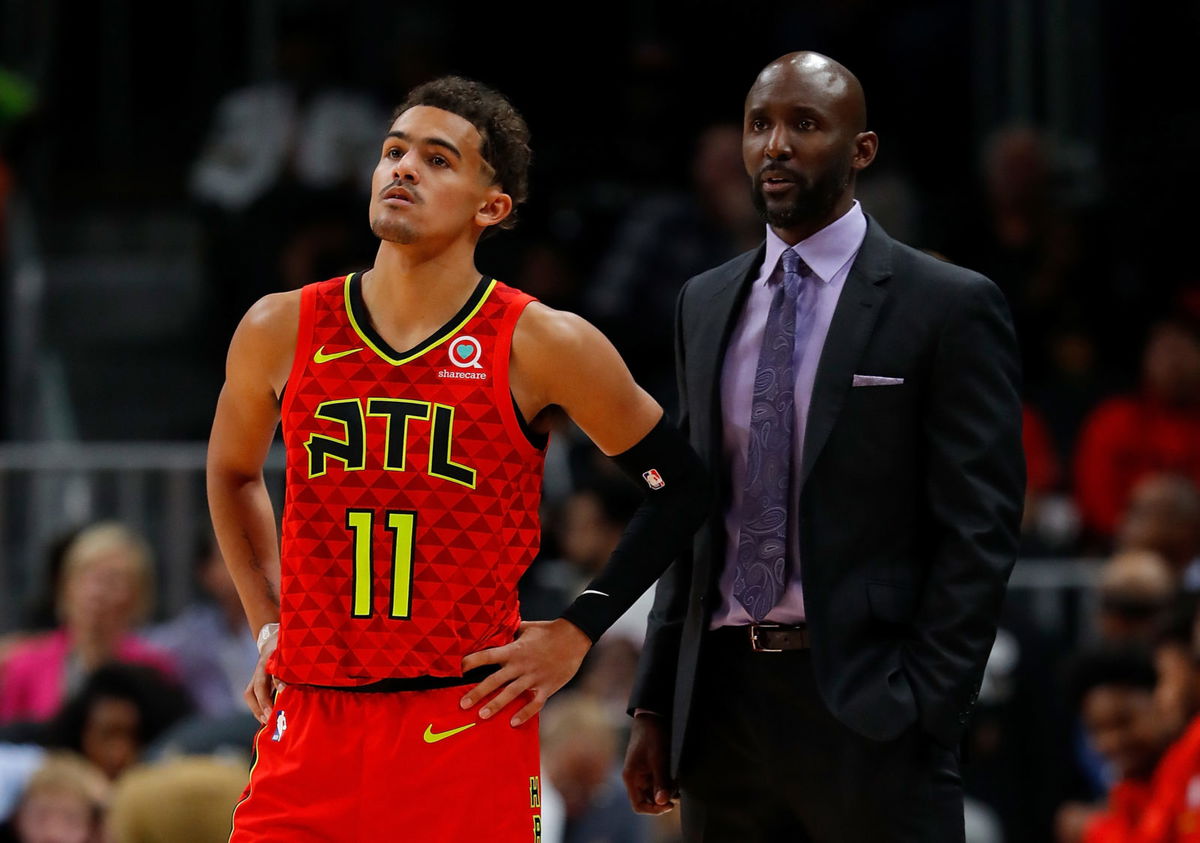 https://twitter.com/C0nn0r999/status/1309496764098121729
22-year-old Trae Young and the Atlanta Hawks had a disappointing 2019/20 NBA season. They didn't even make it to the Playoffs as the Hawks finished 14th in the East. While the wounds from having a poor season might have worn off, Trae's twitter recently got hacked, which adds more insult to injury. 
Cyber threat is on the rise, and no one is safe. Several celebrities have suffered twitter hacks, and Trae Young is the latest victim from the NBA. Though Young retrieved his account pretty quickly, the damage was already done by the anonymous person who gained access to the sharpshooter's account. 
Hacker goes crazy after gaining access to Trae Young's twitter handle
What does it feel like to be in the shoes of a hacker? What motivates him/her to blitz into the accounts of famous personalities and vent their unpopular opinions through their accounts? Well, we don't have the answer to that. But what we do have are the posts which the hacker made through Trae's account! 
One of the first things the hacker did was a post that he needs a "Glock."
Soooo it's safe to say Trae Young got hacked… 🤦‍♂️ pic.twitter.com/G9RkxLkQED

— The Pop 🗯 (@ThePop_Network) September 25, 2020
Moreover, he posted a series of tweets that really didn't sit well with anyone. Even the ones who get excited by the hackers ended up trolling the poor kid who enjoyed a few minutes of fame by getting into Trae's account. 
Imagine Hacking Trae Young and Missing on every tweet pic.twitter.com/npgiDr8QA2

— deka 🧞‍♀️ (@dekaliketen) September 25, 2020
Lastly, the hacker got into the world of basketball and took a dig at the two possible finalists this year. 
Trae Young hacked on Twitter… pic.twitter.com/KM27VPnENG

— Hoop Tracker (@TheHoopTracker) September 25, 2020
After all this was done, it was the time for the Twitteratis to explode the internet with memes about the hacker. 
Mf hacked Trae Young and posted some plugs, try to pull a banger, posted multiple gay tweets, and didn't acknowledge basketball until the end and even then that was uninteresting

— Kyle (@Kyle8005882300) September 25, 2020
Twitter mercilessly trolls Trae's hacker for doing an awful job
Hey, many people on the internet appreciate hackers, right? Well, they attempt to do a hilarious job, but the success rate isn't always 100%! Some guys do a pitiful job, and Trae's hacker went down as one of them. 
Trae young hacker missed EVERY tweet pic.twitter.com/TL5dhb7iwS

— name (@chazze3) September 25, 2020
Trae Young's hacker when all of Twitter is roasting him about his job as the hacker: pic.twitter.com/HQjmd09GxF

— Ryan 🚀 (@YaMuthasFav) September 25, 2020
Twitter users barged in with their reactions after the hacker was pacified following a few minutes of fame. 
the hacker during the 15 minutes he was in trae young's account pic.twitter.com/NXhMiueJoP

— McFlurry (0-2) (@McFlurry1524) September 25, 2020
Trae Young's hacker pic.twitter.com/gIZXo2YJsV

— Gleyber With No Brim (@Saquon_Gleyber) September 25, 2020
Some even called out Trae Young for his poor defense, both on and off the court. Wonder what Trae's password might have been!
trae young's password defense must be worse than his actual defense

— LJ (@ljwatkins03) September 25, 2020
No way Trae Young's password was TraeYoung123 🤣🤣

— Abz 🐺🦍 (@Abz_Swervo22) September 25, 2020
Moreover, the hacker caused a widespread outrage due to the fact that he unpinned Trae's beautiful tribute to Kobe Bryant. Fans were stunned with the insensitive act by the unknown person. 
Trae Young's hacker unpinned the Kobe tweet now we got some problems

— Dean 💎 (@PrimeTimeDean) September 25, 2020
Trae Young hacker 0-30 with 0 points weak ass , and he removed the Kobe Pinned tweet that's some bitch shit

— Zack🤞🏼 (@StanJeudy10) September 25, 2020
The hacker was trolled for his bad sense of humor, as none of the posts seemed to have triggered a user to laugh. 
Trae Young's hacker today pic.twitter.com/BPWRhhx7lR

— Hoop Tracker (@TheHoopTracker) September 25, 2020
The hacker rn pic.twitter.com/fvh4WYC5n9

— Hassan (@KingHassan_) September 25, 2020
The situation is under control now, but only for the time being. There are still several people who are out there waiting to take advantage of vulnerable accounts. Though it seems like fun and games, it is an unethical act, nonetheless. 
15 minutes of fame pic.twitter.com/0RKKngu08J

— max😼7️⃣ (@bazelyformvp) September 25, 2020
Get notified about breaking news and watch highlights on the go; join the Arena on NBA Hoops