Trevor Ariza Admits Lakers Was a Possibility Before as Well
Published 08/17/2021, 6:00 AM EDT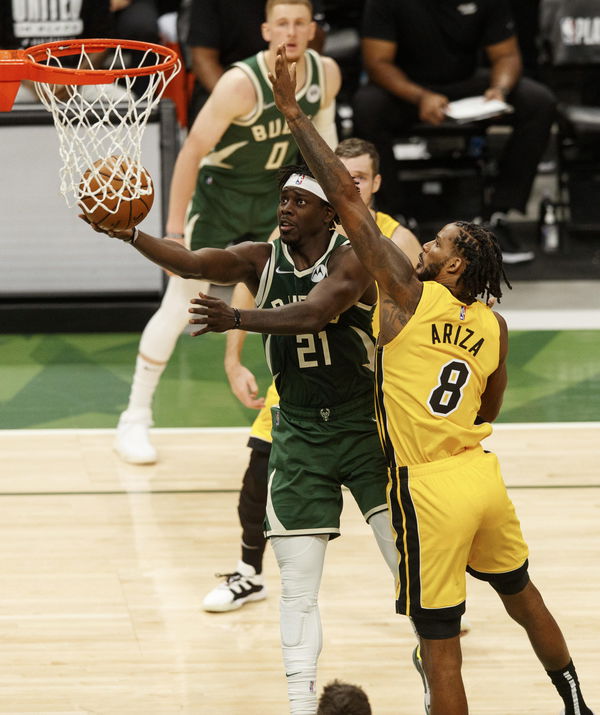 ---
---
In 2007, the Los Angeles Lakers acquired Trevor Ariza. He went on to play two seasons with the team, becoming a crucial part of their 2009 title win. The next season, he moved on to the Houston Rockets, playing with seven different teams before making it back to the Lakers for the 2021-22 season.
ADVERTISEMENT
Article continues below this ad
The 17-time NBA champions are looking for their 18th title season, willing to take any steps required in that direction. They have acquired players like Russell Westbrook and Carmelo Anthony, trading away Kyle Kuzma and Kentavious Caldwell-Pope. Ariza is one such free agent making his way back to the Lakers, looking to help with the team's defense.
Could Trevor Ariza have been back in LA earlier?
ADVERTISEMENT
Article continues below this ad
Despite all his stints with other teams, Ariza revealed some situations could have seen him back with the Lakers sooner.
"There's been a couple of times where it could've been a possibility," he said. "It didn't work out that way, so I just figured it wasn't the right time, but everything finds itself when the time is presented or when the time is right and apparently this is the right time for me to be here with this group".

He added that cannot worry if it did not happen before and is just ready to start now that it has. The veteran forward admitted that he was a bit different now, and will soon look to focus on what he has to do. "I want to just stay in the moment, focus and work on my game. Work on things to help this team win and that's it".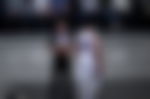 ADVERTISEMENT
Article continues below this ad
Speaking of winning, fans might consider Ariza being back as a sign. The last time he was on the team, late Lakers legend Kobe Bryant led the team to their 15th title. It will offer the team a little more depth and will look to fill the spaces left by Kuzma, Alex Caruso, and Caldwell-Pope. The Lakers roster will certainly look different this season, maybe more inclined towards winning another championship.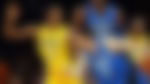 While last year started off well for the team, both LeBron James and Anthony Davis were out for weeks with their injuries. Eventually, the team slipped to a lower rank in the West. By the time the playoffs arrived, the Lakers were eliminated in their first-round series against the Phoenix Suns.
ADVERTISEMENT
Article continues below this ad
Ariza also revealed that he only considered the Miami Heat and Lakers, only wanting to come home and be with his family.