'Trying to Uplift Himself and to Be Glorified '- Scottie Pippen Bashes Michael Jordan over Authenticity of 'The Last Dance'
Published 12/07/2020, 11:26 AM EST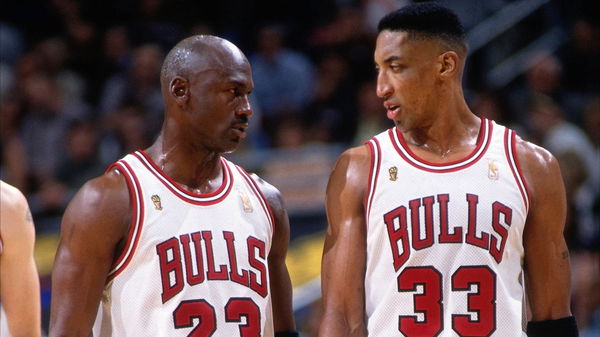 ---
---
Right when the world was under a lockdown, NBA fans got a glimmer of hope and excitement through the release of 'The Last Dance.'
ADVERTISEMENT
Article continues below this ad
It dwelled on Michael Jordan and the 90s Chicago Bulls team, but his right-hand man Scottie Pippen wasn't a huge fan of how things were depicted in the 10-part docuseries.
Scottie Pippen was inarguably the second-best player on the monumental Bulls team in the 90s. Pip was instrumental both on and off the court. But he's not a fan of how the docuseries portrayed him or the entire roster for that matter. 
ADVERTISEMENT
Article continues below this ad Pippen recently sat down for an interview with The Guardian's Andrew Anthony, where he discussed several things relating to basketball. But one of the first questions thrown at him was about the accuracy of the events portrayed in the 'The Last Dance.' 
"I don't think it was that accurate in terms of really defining what was accomplished in one of the greatest eras of basketball, but also by two of the greatest players – and one could even put that aside and say the greatest team of all time," Pippen mentioned.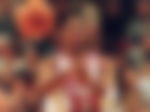 Scottie Pippen fires shots at Michael Jordan
The Last Dance dramatically portrayed Michael Jordan's NBA legacy. However, controversy clung to the series shortly after its airing. Pippen feels the team's strong camaraderie didn't stand out in the documentary. 
"I thought it was more about Michael trying to uplift himself and to be glorified [the series was co-produced by Jordan's Jump 23 company]," Pippen said. 
A few people would undoubtedly agree with Scottie Pippen on his statements. MJ also received personal hate after the docuseries aired, with many critiquing his selfish behavior against teammates as his biggest flaw.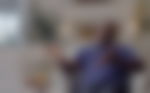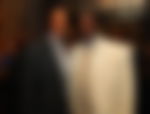 "I think it also backfired to some degree in that people got a chance to see what kind of personality Michael had," Pippen further added. Indeed, a few instances about MJ's encounter with his teammates didn't really sit well with the fans. 
ADVERTISEMENT
Article continues below this ad
The Last Dance was certainly informative in knowing several untold details about the Bulls' dominant era. However, Pippen might be right when speaking about how it backfired on the 5x MVP.
Though tale-twisting controversies arose, the docuseries sure lightened up the unusual offseason. It proved to be the perfect buildup for the league's return. More importantly, it was a platform to get to know how Michael Jordan was on the inside. 
ADVERTISEMENT
Article continues below this ad