Twitter Goes Berserk as LeBron James Creates History by Taking Los Angeles Lakers to Another NBA Finals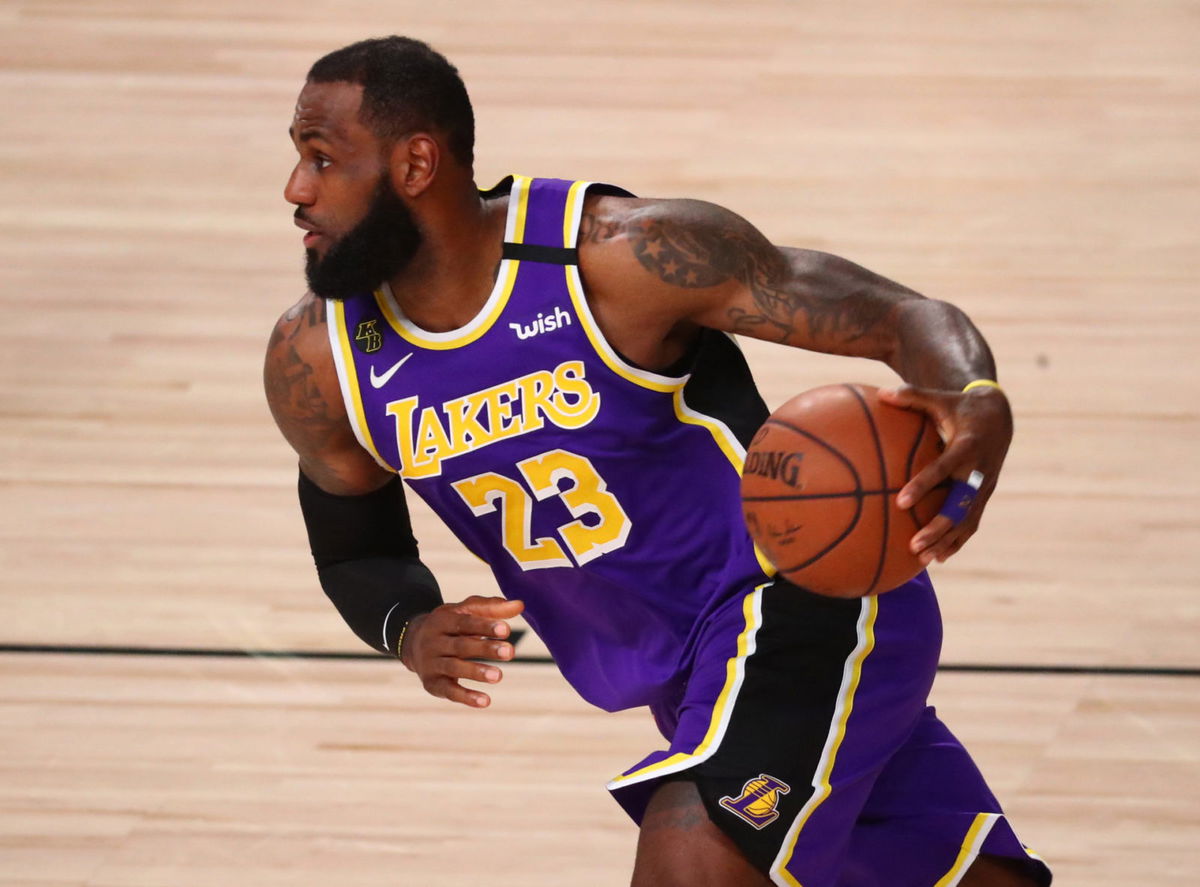 LeBron James has done it once again. The King is back in the NBA Finals for the 10th time. Prior to joining the Lakers, James was always criticized for playing in the weak East. However, James is the same dominant force in his first playoff run in the West!
The Lakers headed to Game 5 with a chance to close out the series, and they didn't falter at any point. LeBron James finished the game with a near 40 point triple-double and a humongous fourth quarter performance.
LBJ racked up 38 points, 16 boards, and 10 assists while clocking 40 minutes on the floor. With this dominant performance, he and AD have carried the Lakers back to their first finals appearance in a decade.
Moreover, the Nuggets were not easy opponents to defeat. They had already shattered Clippers fans' hopes in the WCSF, even after being down 3-1. But this Lakers team is just a notch above the other teams this postseason.
Twitter is flooded with fans, analysts and former players' reaction to LeBron James' 10th NBA finals appearance.
Danny Green on LeBron James: "He's the greatest player in the God damn world."

— Mark Medina (@MarkG_Medina) September 27, 2020
LeBron James is just built different.

He just put up 38 points, 16 rebounds, and 10 assists in 40 minutes to lead the Los Angeles Lakers to the NBA Finals but here he is while confetti drops around him to break down plays for opposing player Denver Nuggets Jerami Grant pic.twitter.com/lXFFoZRbG3

— 𝐄𝐱𝐚𝐯𝐢𝐞𝐫 𝐏𝐨𝐩𝐞 (@exavierpope) September 27, 2020
What y'all expect? LeBron James has spent 58% of his career in the NBA Finals. I don't care if it's Cleveland, South Beach or a Bubble — getting to the finals is just another day at the office for Mr. James! #justakidfromAkron#butheResidesinNBAFinals

Carry on…

— Kendrick Perkins (@KendrickPerkins) September 27, 2020
The Lakers win Game 5 against the Nuggets 117-107 to advance to their 32nd NBA Finals.

LeBron James is the 4th player in NBA history to reach the Finals at least 10 times, joining Bill Russell, Sam Jones and Kareem Abdul-Jabbar. pic.twitter.com/78EdmAE43f

— ESPN Stats & Info (@ESPNStatsInfo) September 27, 2020
LEBROOOOOOOOOOOOOON JAMES!!!!!!!

— Los Angeles Lakers (@Lakers) September 27, 2020
Tenth career NBA Finals appearance for LeBron James. That's more than every franchise except for three — Lakers, Celtics and Warriors (Philly/GS).

— Anthony Slater (@anthonyVslater) September 27, 2020
Lebron James will retire a Laker Great , he's the best thing that's happened to the city of Los Angeles since Kobe and Shaq

— Adonn1s (@adonn1s) September 27, 2020
Man, I hate the @Lakers … but this @KingJames guy. Wow. He's pretty good.

— Chris Lewis (@chrislewisASU) September 27, 2020
LeBron James is a once in a generation talent, something he has proven at every step of his career. But can the Lakers win their championship #17 with James at the helm? That remains the question of the hour.
Can LeBron James finally end the championship drought in LA?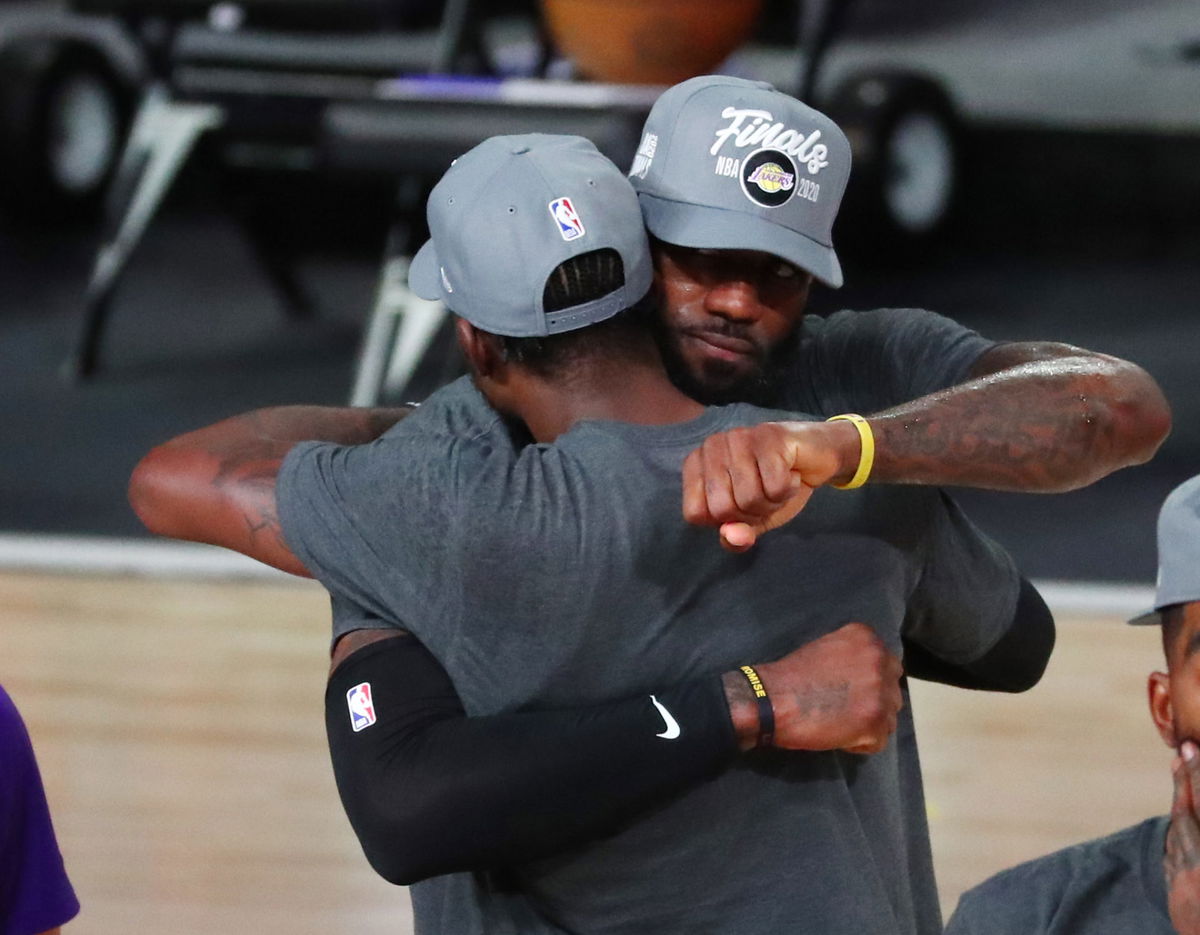 When King James announced he would join the Lakers last season, a wave of excitement filled the team's fans. Ever since Kobe's retirement, the purple and gold have been searching for a superstar. LBJ and AD are the dynamic duo that took the task of carrying the Lakers out of their decade-long slump.
The job is not done yet; the Lakers are just four wins away from an NBA championship. They are waiting for an opponent in the finals and as of now, it could be either Miami or Boston.
The ECF series could still go either way, but the Heat has a 3-2 lead over Boston. If they don't choke in Game 6, the Lakers vs Heat final is almost confirmed.
But what do you think? Will the Lakers win a championship this year? Or this postseason run by James will go in vain?
Aikansh Chaudhary
An avid follower of Basketball, Cricket, and Football. Started writing as a passion now it is my bread and butter.