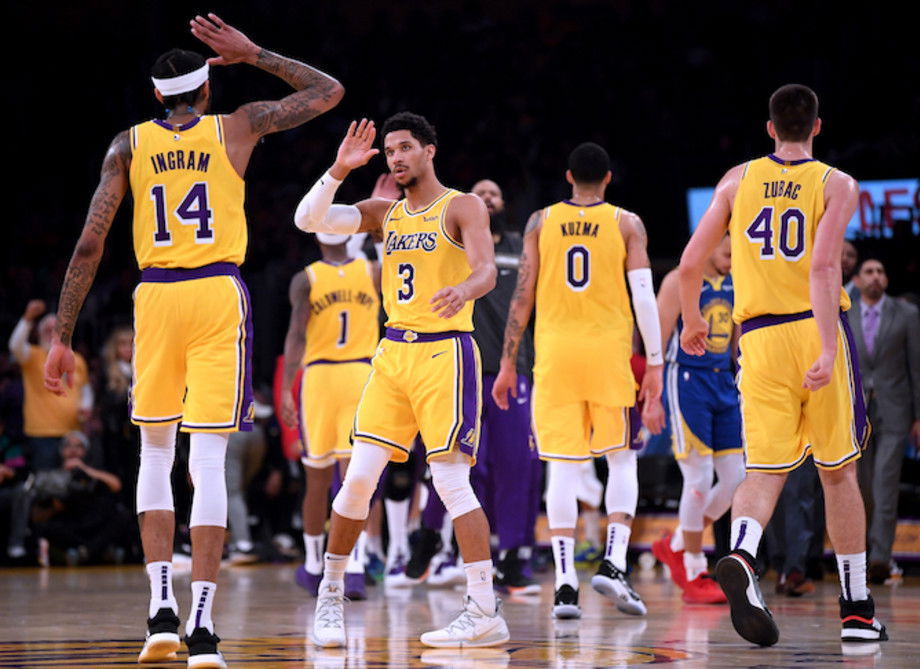 Brooklyn Nets star Kyrie Irving and a couple of Los Angeles Lakers players, among others, do not want the league to resume amidst the pandemic and racial tensions.
Irving led a video conference for players who voiced their concerns about the season's resumption. Among those to speak were, as per Shams Charania of The Athletic, Carmelo Anthony, Utah Jazz's Donovan Mitchell, and Lakers' Dwight Howard.
"Donovan Mitchell, Carmelo Anthony, Dwight Howard among others spoke out about possibly sitting out due to social/COVID-19 issues, per sources. NBPA leadership, Paul/Garrett Temple, provided insight too. Every player had a voice — wants to find purpose, whether they play or not," Charania tweeted.
Another Lakers players reportedly against the restart was Avery Bradley. Thinking only from the league's perspective, the Lakers would be the last team that would not want a restart. Prior to the suspension, they were on top of the Western Conference with 49 wins. They had a great shot at winning the title this season.
Amid his reservations on restarting season, Kyrie Irving has lent a strong voice to ongoing call w/ NBA players tonight. One player in text: "He's trying to give players a platform to be able to have a discussion — on the bubble, racial equality and unity…It's a good call."

— Adrian Wojnarowski (@wojespn) June 13, 2020
However, their players had other concerns. Both Howard and Bradley felt it were of the belief that the league's resumption would be a distraction from ongoing social issues.
Irving led the call on Friday, raising his voice against the league's resumption, citing the ongoing social issues.
"I don't support going into Orlando," Irving reportedly said. "I'm not with the systematic racism and the bulls**t. Something smells a little fishy. Whether we want to admit it or not, we are targeted as black men every day we wake up." 
Los Angeles Lakers' LeBron James was not a part of the call
Among the 80 people who had reportedly attended the call, Los Angeles Lakers star LeBron James wasn't present. His beliefs, as per reports from the Athletic, seem to be contrary to that of his teammates Howard and Bradley. According to the report, James believed restarting the league in Orlando "won't deter his ability to continue inspiring change."
Fellow Lakers player Kyle Kuzma was also in support of restarting the league. "Some of us want to hoop and compete don't get that twisted," he tweeted on Friday.
Reports also suggest that players who do not want to play may do so without affecting their salary.