The New York Knicks are one among the eight teams that will not be making an appearance when the 2020 NBA season resumes in Orlando. Owing to their 21-45 record, the Knicks were left out of the contention of battling it out for the championship. Now, they have one less factor to worry about as the team looks to fix in on a head-coach from a talented list of candidates.
There have been various candidates interviewing for the Knicks coaching job. One among them is Lakers assistant coach Jason Kidd. While there have been other candidates lining up for the job, a former player turned analyst Jalen Rose has strong words of advice for James Dolan and his organization. 
The last few years have not been ideal for Knicks fans. Adding this year, it would be seven seasons without making a playoff entry for the two-time champions. Thus, to overturn their woes into success, ESPN analyst Jalen Rose has two ideal candidates in mind for the Knicks job.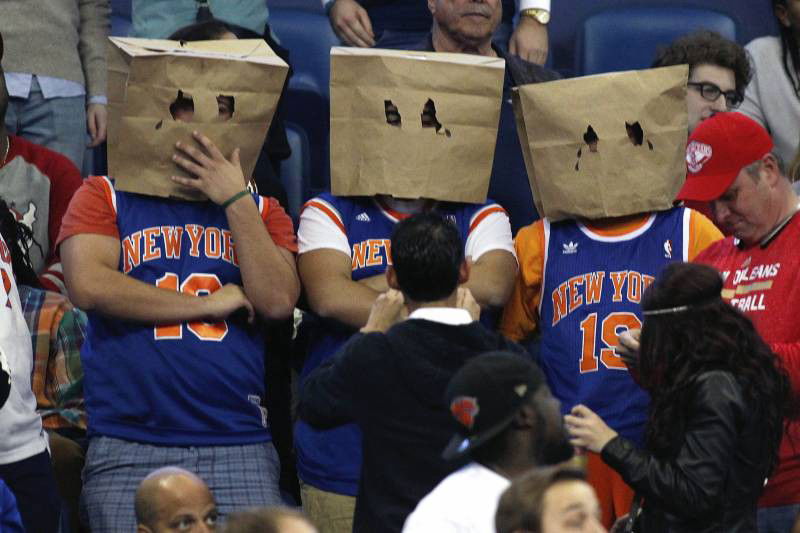 What would Jalen Rose do if owned the New York Knicks?
Well, for starters he'd make a quick assessment from the list of available candidates. Here's what Jalen Rose informed the New York Post about how the Knicks should move forward with their hunt. They first need to drain it down to the top two candidates, according to Rose, who represented the Knicks for a year in his NBA career. 
"Two of the greatest minds to ever play basketball deserve another chance,'' Rose said, talking about Jason Kidd and former Warriors coach Mark Jackson. "The hardest thing for a coach to do is develop a superstar,'' he said. "Jason Kidd, all he did was help develop the Greek Freak. He wasn't even in the Green Room [during the draft]. He came out of the stands [selected 15th in 2013].
Rose holds Jackson in high regard for playing an important part in shaping the future of the Warriors team: Klay Thompson and Steph Curry. "I'd compliment Mark Jackson for what he was able to do with the Warriors. Developing the Splash Brothers. Ten years ago, [Jackson] said they'd be the greatest shooting backcourt of all time and he was coaching them. And Draymond Green, he was a second-round pick," Rose said. 
47-year-old Rose also stated that the New York Knicks need to hire a coach who can recruit them, star players. The Knicks have the services of RJ Barrett, but the team still requires a star man. A player who can lead the roster. "You're hiring a coach either because that team has a star player or hiring a coach to develop or recruit a star player. I think they are best for this Knicks' situation," Rose expressed.