Two Players Who Enjoy A Rare Personal Victory Over Michael Jordan
Published 05/20/2020, 5:30 AM EDT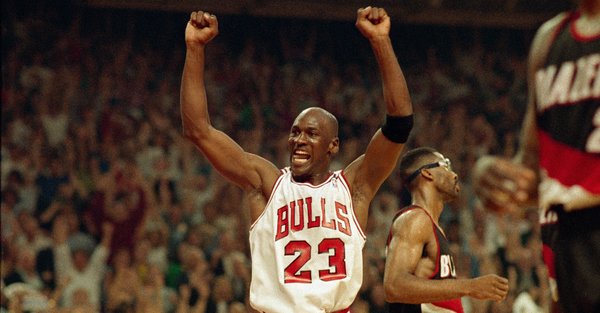 ---
---
Michael Jordan played for fifteen seasons in the NBA and made the league his own. The Jumpman asserted his dominance as soon as he set foot in 1984. When MJ joined the Chicago Bulls, he promised the fans that they would have at least one title by the time he left. When he retired in 1998, the Bulls had six titles to their name which were achieved through double three-peats in a span of eight years.
ADVERTISEMENT
Article continues below this ad
Furthermore, MJ had an insane skill for scoring. He won ten scoring titles, including seven straight ones. His elegant jump shots and unstoppable layups rattled the NBA. 'His Airness' claimed several records to his name in his glittering career. The larger-than-life persona of his earned him several fans along with the NBA records. 
However, even MJ wasn't perfect. If you look at his superlative standard, you can find that a couple of his individual records are massive, but not untouchable. Nevertheless, this particular record is spectacular, the might of which surpasses the minute imperfection that remains in it. 
ADVERTISEMENT
Article continues below this ad
The insane scoring record of Michael Jordan
While we all know MJ was a beast, how good was he in terms of statistics? The numbers always depict a player's dominance. In this case, the numbers further elevate Jordan's legendary status. 
'Crazy Stats,' a Facebook page, earlier in the week posted a truly crazy stat about MJ's scoring achievements. While it is not in terms of total points, MJ truly has a distinctive advantage over every other guy he faced. 
"During his tenure with the Bulls, Michael Jordan faced 983 opponents. He outscored 982 of them. The only player who outscored him is Allen Iverson (Iverson – 27.1, Jordan – 24.0)," reports the page.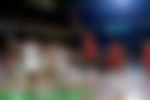 Does this seem real? Well, it is. It truly is real because it is Michael Jordan we are talking about. If he probably reads this, the only issue plaguing his mind will be that there's still one guy who outscored him as an opponent. Though Allen Iverson outscored the GOAT, they only faced off for about four years. 
If you look at the number, it is bonkers. To have achieved personal successes over every other player you have played against rockets your self-confidence. 982 is just ridiculous. The number itself defines how competitive Jordan was in his days. Never would he want anyone else to outshine him or outscore him. 
How did MJ do in the Playoffs?
The postseason is quite familiar ground for the Jumpman. He is a playoff veteran, having competed in 179 games throughout his career. While his overall count is quite astonishing, how many players did MJ outscore in the playoffs? 
This particular stat was explored by Fadeaway World, who came up with some startling numbers. Though MJ won six-titles, one can expect a list of players to have a bit more personal success than the Jumpman. 
ADVERTISEMENT
Article continues below this ad
But, it hardly happened. This stat also has a tinge of imperfection on it, but the success number is greater. Michael Jordan faced 269 opponents in his postseason career, outscoring every player, except one.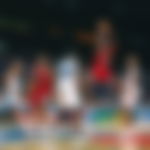 "Jordan faced great players like Larry Bird, Magic Johnson, Isiah Thomas, Joe Dumars, Charles Barkley and Karl Malone among others. However, among all those great names, only one player was able to outscore His Airness, and the margin was nearly nonexistent. The only player who outscored Jordan in a postseason series is Terry Cummings, in the first round of the 1985 playoffs, by 0.2 points per game (Cummings – 29.5, Jordan – 29.3)."
ADVERTISEMENT
Article continues below this ad
Put his overall numbers and his playoff records together and you can easily find why it is clear to tout MJ as the GOAT.