Two Super Weird Twitter Trends Following the Giannis Antetokounmpo Extension
Published 12/15/2020, 10:02 PM EST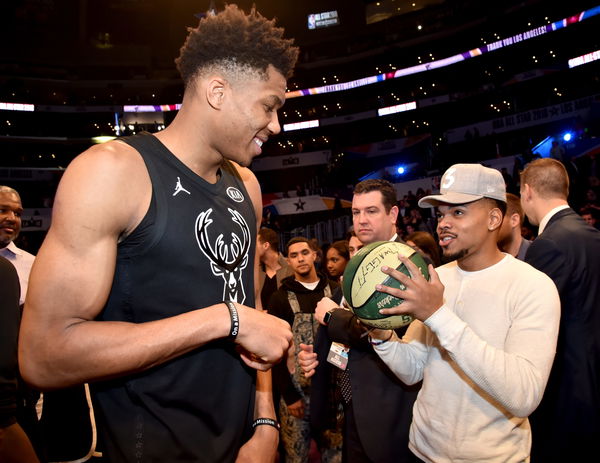 ---
---
It finally happened. A year's worth of hype and one Instagram post was all it took. Giannis Antetokounmpo, the MVP of the year, is the man of the hour. He agreed to the much-touted super-max extension against the much-held belief that he would not give the Bucks another chance.
ADVERTISEMENT
Article continues below this ad
The Greek sensation gave his "Aye" to a 5-year $228.2 million deal offered by the Bucks. This is the biggest deal in the NBA by far, and the 26-YO is already in the history books. But just as people were swallowing this news, two weird trends were picking up momentum on Twitter. 
Giannis Antetokounmpo to the Milwaukee Bucks affects James Harden
ADVERTISEMENT
Article continues below this ad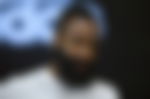 This agreement by the Greek Freak has crumbled the equation for as many as five big franchises that were actively pursuing his free agency next summer. They were counting on the major possibility of Giannis not signing a max deal and taking his services to a more secure roster. Miami Heat were leading this pack, trying to make salary space for attracting Giannis. But just as those dreams are now shattered, the new question is, will they consider signing James Harden?
In reality, the Philadelphia 76ers are leading the race to acquire Harden. The Miami Heat have already given Bam Adebayo a max extension and Jimmy Butler is an anchor on their roster. They presently have $73 million in guaranteed amount promised to five players for 2021-22. So for them to house a Harden will take some stretching. However, Twitter had a lot to say about this. 
it's been a long time since we had an nba star show up chubby out of nowhere.

— bomani (@bomani_jones) December 16, 2020
Does Giannis' decision also affect his own brother, Kostas?
If the hype around Harden to Miami amounts to something real, Twitter has another question; will the Lakers now cut loose Kostas Antetokounmpo?
ADVERTISEMENT
Article continues below this ad
When the Lakers won the 2020 NBA title, Twitter poked fun at how Kostas would be called an NBA Champion before his 2-time MVP brother. And now, when it is clear that no team can think of acquiring Giannis at least one year into his max deal, other angles are surfacing. 
Among all the teams eyeing the DPOY 2020, the Lakers were certainly in the Top 5. Was that why they were housing Kostas in the first place, and will they now get rid of him? At least Twitter believes so@
ADVERTISEMENT
Article continues below this ad
But what do you this? Harden to the Heat or Kostas out of the Lakers – which is going to become a real thing?