"Ultimate Competitor": Miami Heat Teammate Refutes Jimmy Butler Being a Locker Room Cancer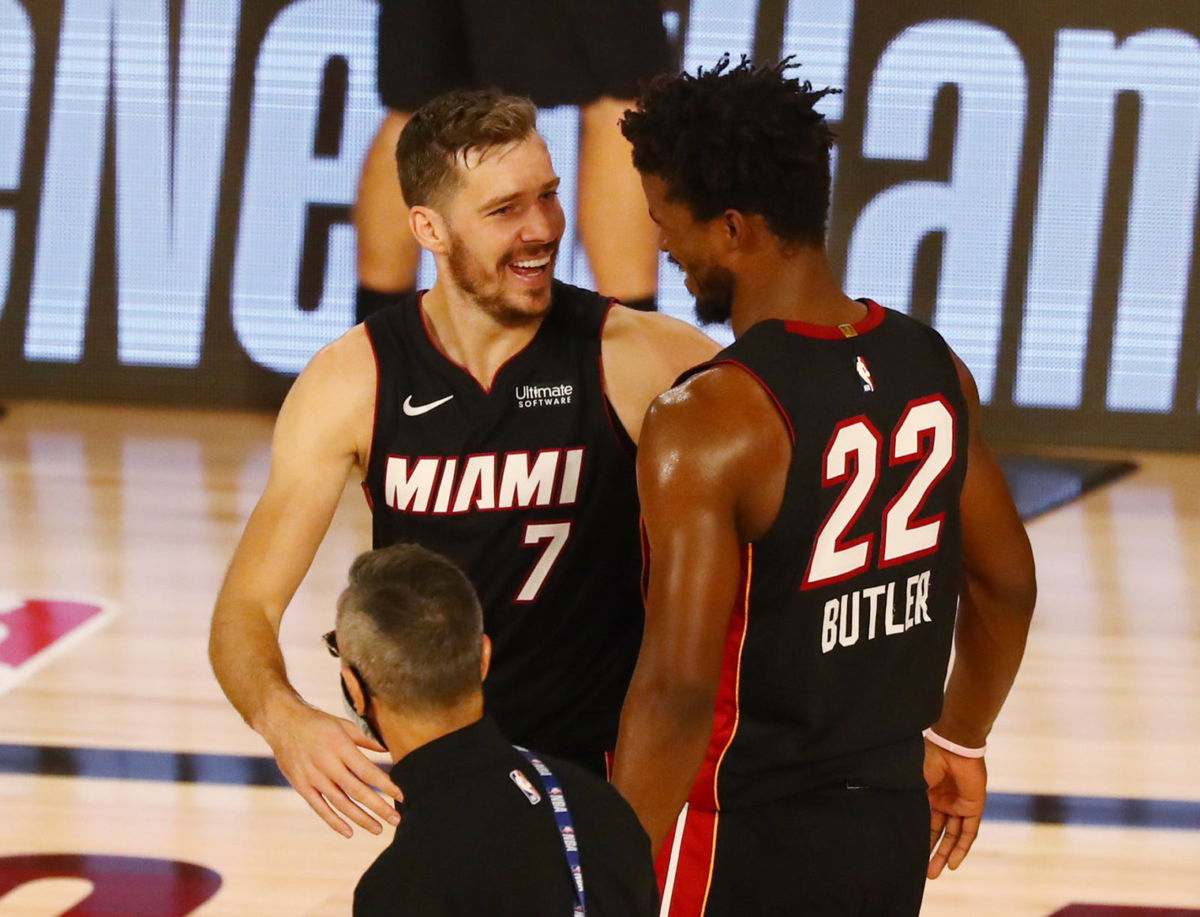 In the last few years, Jimmy Butler struggled to find a team he could call home. But he finally found the perfect environment for himself with the Miami Heat, joining them last offseason. The results are being reflected in the team's deep playoff run this year.
After the Heatles broke up in 2014, the Heat struggled to find a leader for six long years. No offense to Dwyane Wade, but he was not the old D-Wade after LeBron James' departure. Fast forward to September 2020, the Heat today hold a 2-1 lead over the Boston Celtics in the Eastern Conference Finals.
They are just two more wins away from making a comeback in the NBA finals in six years! Who made that possible? None other than Jimmy Butler. After his short stints with the Timberwolves and the 76ers, Jimmy was labeled as a locker room cancer.
[youtube https://www.youtube.com/watch?v=LVPR_6vSv6Y]
But that is far from the truth, and that's what Butler's teammates believe. As per ESPN's Nick Friedell, Heat center Meyers Leonard had nothing but praise for the 31-year-old.
"He is the ultimate competitor. Everybody wondered, 'Oh, well, is he too competitive? Or is he an a–hole?' No, he's not. He's a winner."
Butler has been phenomenal this year in both the regular season and the Playoffs. He led the Heat to the fifth seed in the East with a record 44-29. Moreover, Butler and co. overcame the mighty Bucks in the Eastern Conference Semi-Finals.
Jimmy is averaging 20.6 points along with 5.6 boards, and 2.1 steals in the playoffs. Furthermore, Butler's leadership is one reason that this underdog team has reached this far in the Playoffs.
Can Jimmy Butler lead the Heat to a championship?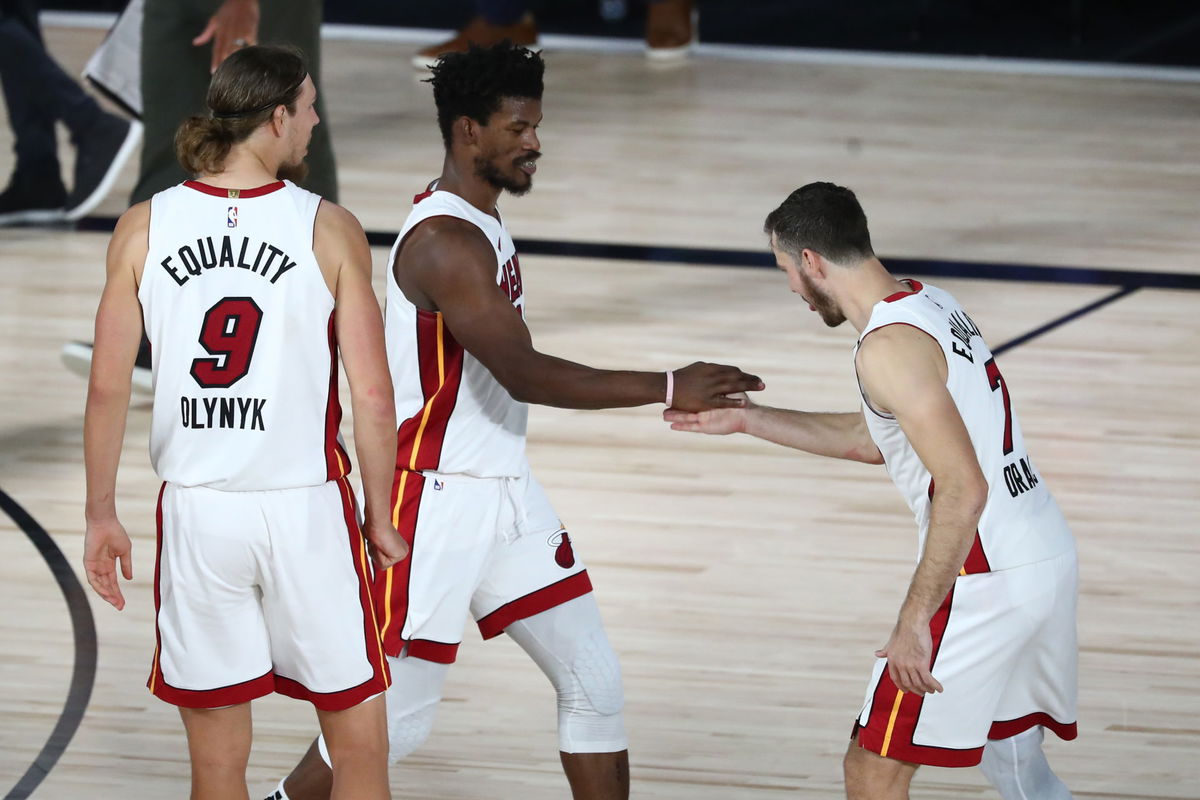 So far everything has worked out perfectly for the Miami Heat. They just need to overcome the Celtics to get closer to their championship ambitions. But this Celtics team cannot be underestimated, and with Gordon Hayward back in the lineup, they have drastically improved.
Hayward's impact was clear on the team as they defeated the Heat in Game 3. If the Heat can contain this much-improved team in Game 4, they have a chance to take a 3-1 lead in the ECF. This will put them in a comfortable position and give them time to plan for future games.
What do you think? Will Jimmy Buckets lead his team to a 3-1 lead? Or will the series be tied at two games apiece?
Get notified about breaking news and watch highlights on the go; join the Arena on NBA Hoops
Aikansh Chaudhary
An avid follower of Basketball, Cricket, and Football. Started writing as a passion now it is my bread and butter.