Vince Carter Backs the LA Clippers to Win Game Seven Against Denver Nuggets
Published 09/15/2020, 11:25 AM EDT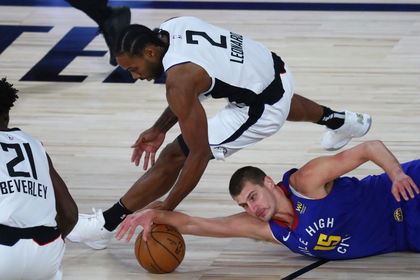 ---
---
The LA Clippers will face game seven action against the Denver Nuggets to determine who advances to the Western Conference Finals. The winner faces the LA Lakers, who dispatched the Houston Rockets in five games. Vince Carter has weighed into the possible outcome of game seven.
ADVERTISEMENT
Article continues below this ad
While Carter backs the Clippers, he is wary of the concerns they have had in the last two games. He isn't sure if they can pull off a series win against the LA Lakers with their inconsistency.
ADVERTISEMENT
Article continues below this ad
"I think the pressure is on the Clippers. They blew a 16-point lead in game 5 and then a 19-point lead in game 6. That's a concern, and if they advance, you can't do that against the Los Angeles Lakers. I think the Clippers find a way to get it done, but it's like teeter-totter right now. You ask me now it's Clippers, it may be Denver later. But I am going to give it to the Clippers because of their experience and the talent that they have."
LA Clippers vs Denver Nuggets: Who makes it to the Western Finals?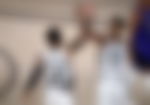 The Denver Nuggets have fought into their second game seven of these Playoffs. What's even more impressive is that both times they came back from a 3-1 deficit. However, can Denver repeat their heroics against Utah with this more formidable Clippers team?
ADVERTISEMENT
Article continues below this ad
What we have observed in this series is that LA has the weapons to beat Denver down. However, they also lack the ability to close out games. The comebacks that the Denver team has made in this series are marvelous and don't bode well for the Clippers. Being this fallible to losing leads and games is not a good sign for a team competition for a title.
However, the Clippers have a deeper squad and an elite number one option in last year's Finals MVP in Kawhi Leonard. He saved Toronto in a game seven against Philadelphia in the second round last year, it's on him to do it again for the Clippers this year.
ADVERTISEMENT
Article continues below this ad