Steph Curry is enjoying his time away from basketball. While he would want to be in the bubble fighting it out for another championship, he is good spending time with family. However, the basketball bug just can't seem to leave the mind of Stephen Wardell Curry.
He put up a video on Instagram where he was being woken up. The clip is amusing as Steph wakes up completely dazed and tries to gather himself. Steph captions the video "Got me…waking up thinking I'm in Orlando".
His comments section saw multiple celebrities chime in with their thoughts.
NBA analyst and former MVP Shaquille O'Neal commented "u alright cuz". Teammate Eric Paschall laughed and said, "you was rocked". The responses were pouring in, with veteran Carmelo Anthony, arch-rival LeBron James, and others also joining in. Former Dunk Contest Champion Nate Robinson commented 'lol'.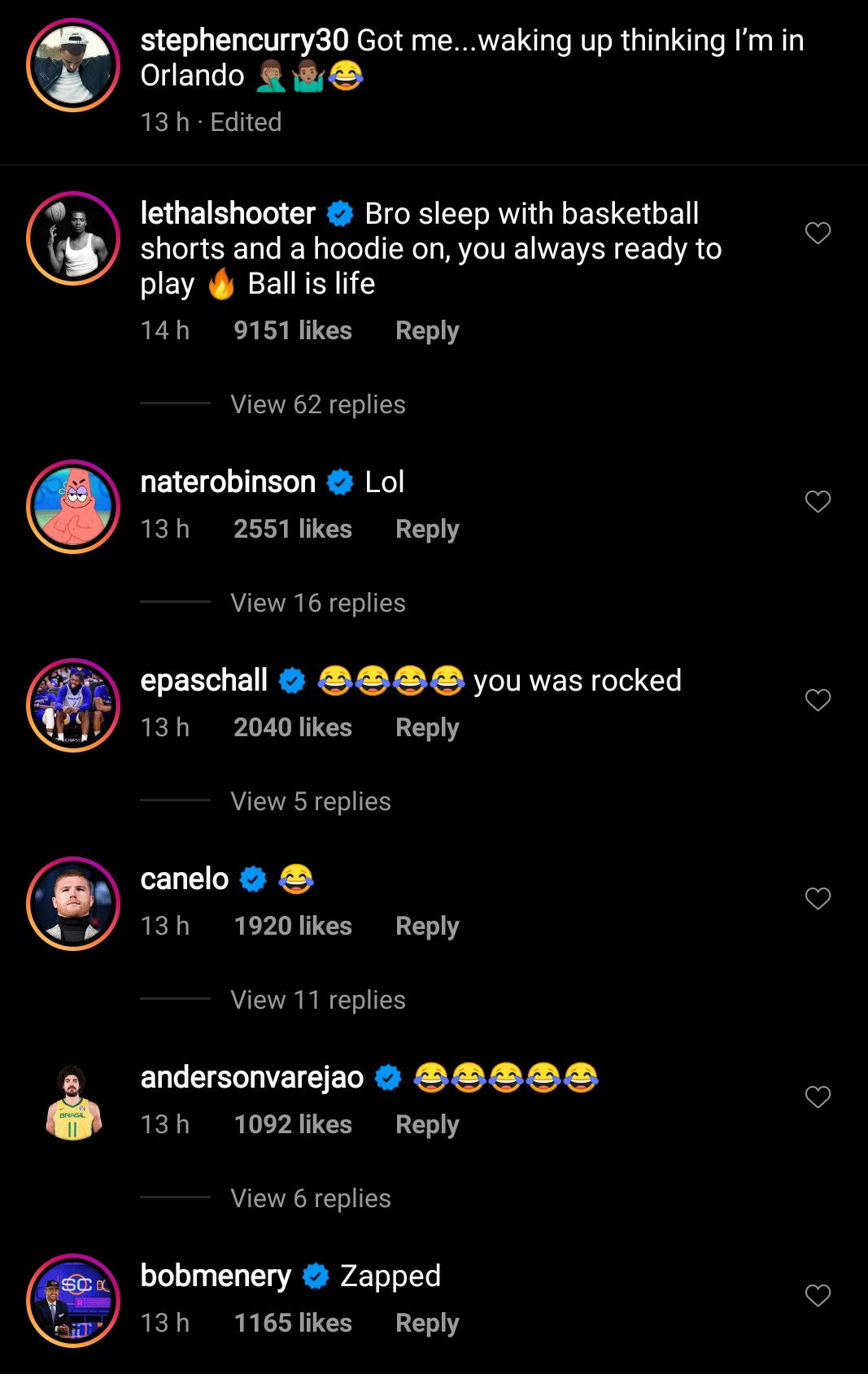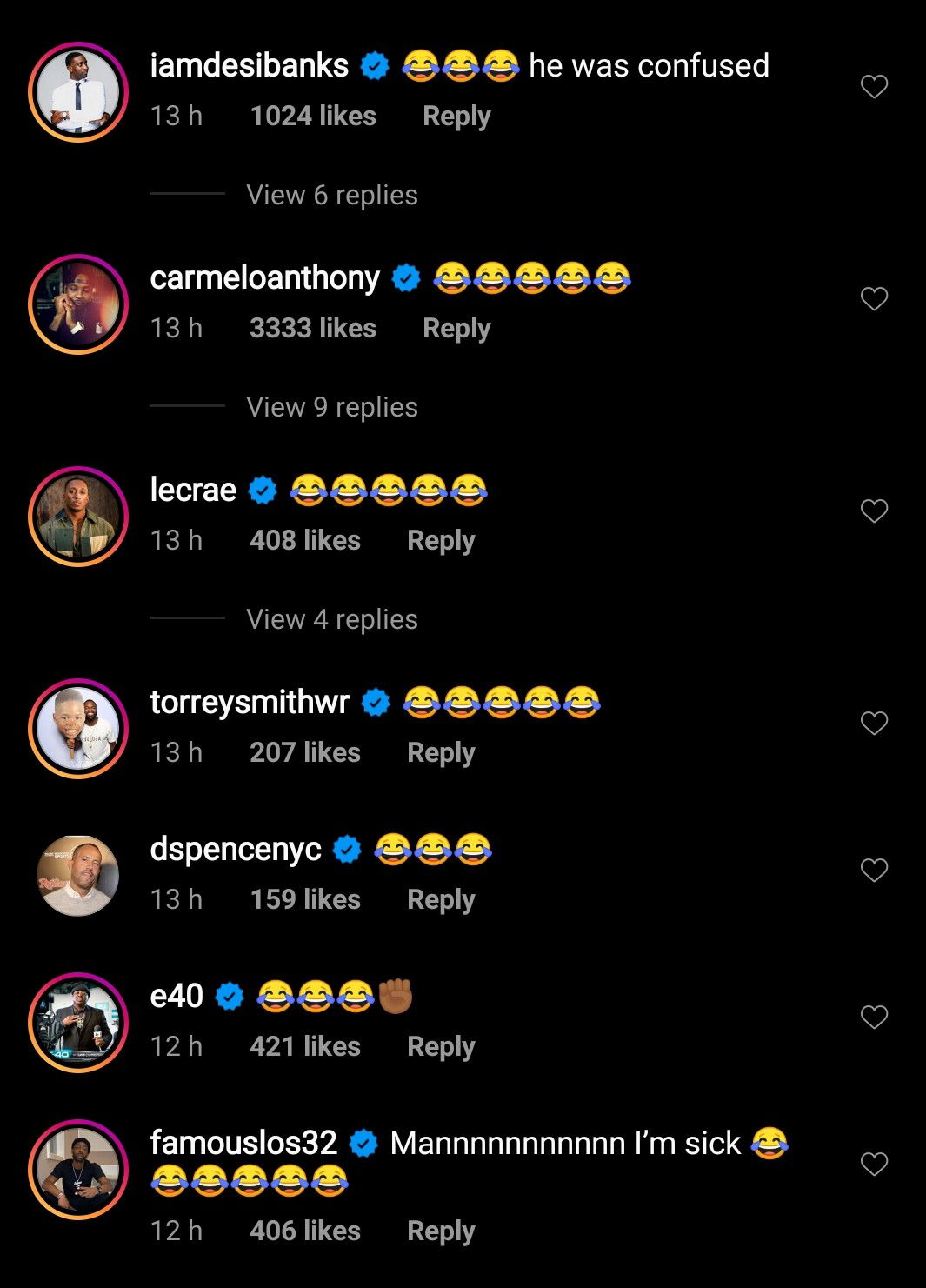 Steph Curry and the future of the Golden State Warriors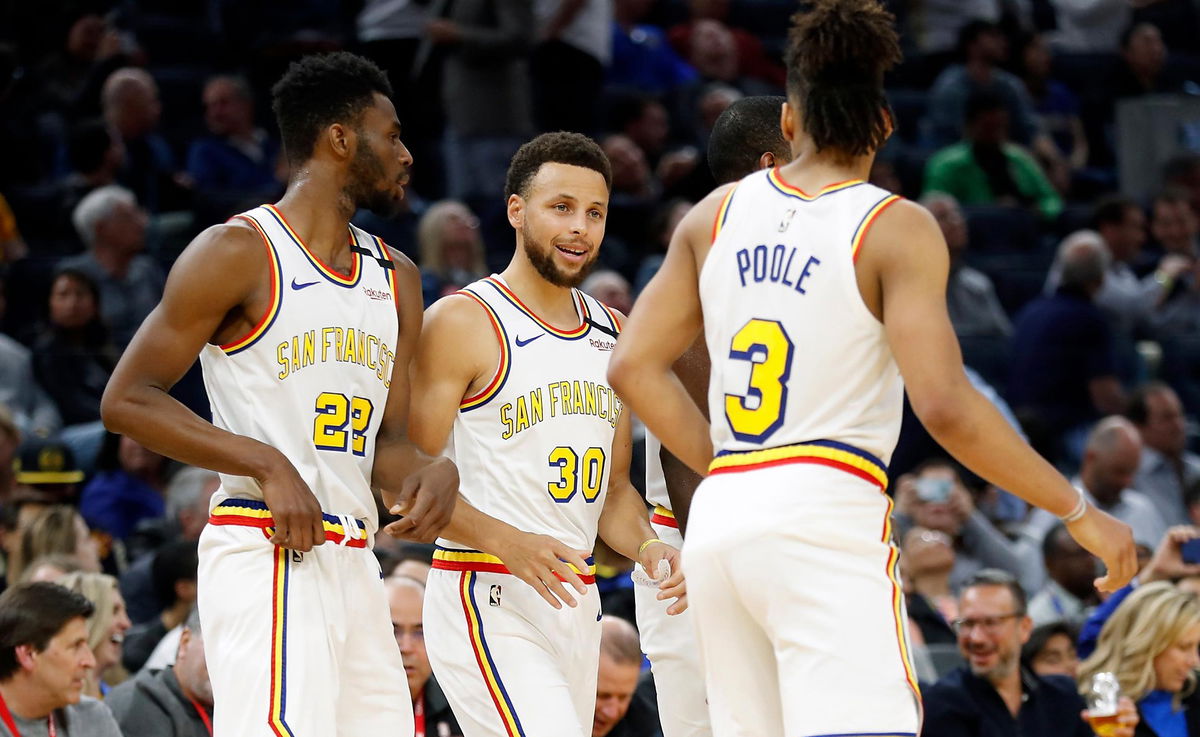 The Warriors had a hard season. After injuries ruined their three-peat, they went on to ruin the 2019-20 season. Klay Thompson missed the entire season and Steph Curry broke his hand early in the season. D'Angelo Russel and Draymond Green were unable to lift them as the team fell to the bottom of the conference. They traded D'Lo for Andrew Wiggins, in anticipation of the team fit next season. D'Angelo made the back-court rotation complicated, while Wiggins is a body on the wing which would allow Thompson and Curry to form the back-court.
The team looks dangerous for the future. They have top-3 odds for the number one pick in the draft and will have Klay and Steph back to full health. Wiggins will succeed if he isn't expected to carry the same load he was in Minnesota. Draymond's unmotivated play this season is concerning, but Green is a fundamentally sound player and shows up in big moments. General Manager Bob Myers is confident in this team's depth and ability to succeed. Rookies like Eric Paschall are valid rotational pieces.
Nonetheless, If nothing works, they can just shuffle around contracts and clear out room for the possible Giannis Antetokounmpo sweepstakes in 2021.
SOURCE: Steph Curry Instagram