"Wanted to Kick Him in His F***ing Face": Stephen Jackson on His Troubled Relations with San Antonio Spurs' Gregg Popovich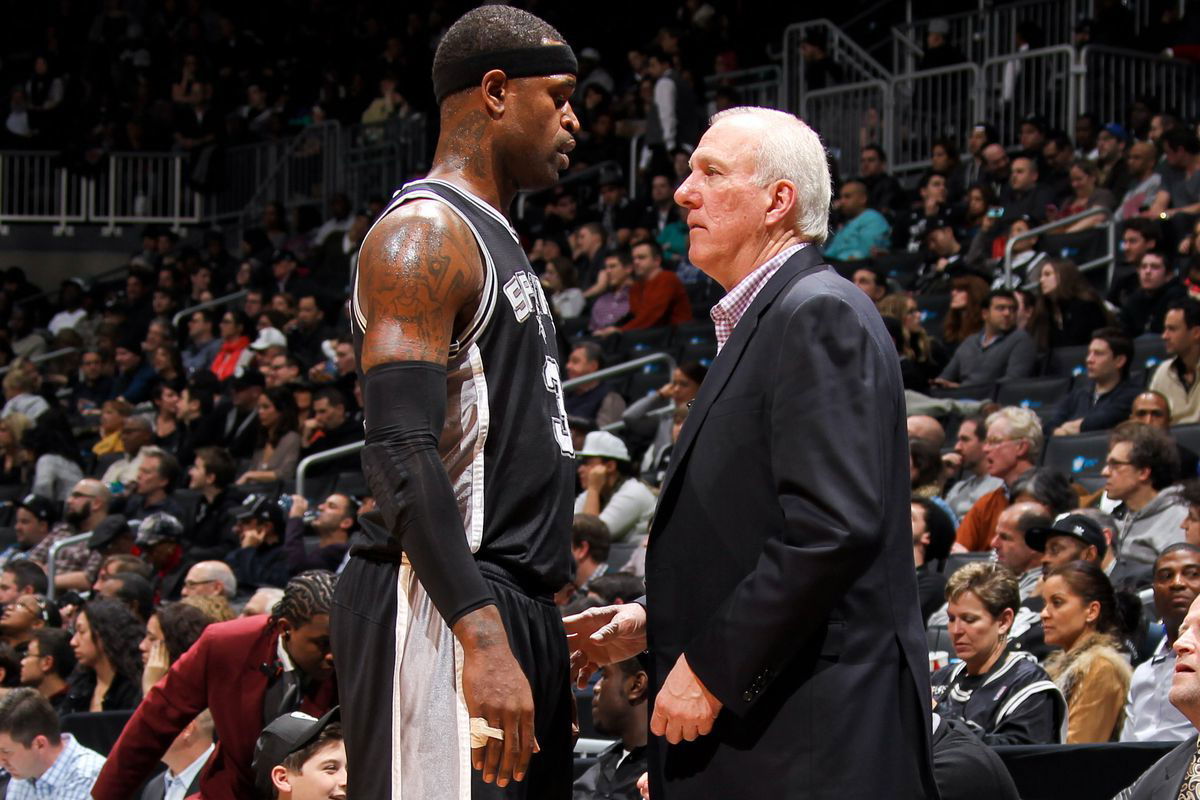 Stephen Jackson spent four years with the San Antonio Spurs. In his second season with them, he won the 2002-03 NBA title with them. He was still in his third season back then, but later he showed out during his time at the Warriors and the Pacers. This prompted the Spurs to trade for him once again and bring him in during the 2011/12 season.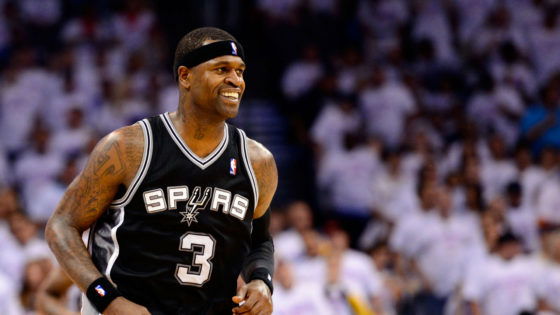 But he barely played for them after rejoining. In the two years he spent there, he started a total of seven games. He was barely given any playing time, and when he was it was irregular. This strained his relationship with the head coach, Gregg Popovich.
Not the expected return for Jackson at San Antonio Spurs
During an interview with Matt Barnes in 2019, Jackson said that practice was where he could show out since he barely featured in games. After one day of good practice, Jackson said he was called to Pop's office. "As soon as I go in there, I see his face. It killed my whole mood. I just wanted to kick him in his f**king face. This isn't going to go how I expected it to." 
Jackson said that Pop made him sit down and showed him his worst possessions from when he played. After admitting he had a good practice, he went on to say that he wasn't playing well. "I want to bring in Danny Green, (Manu) Ginobili and the rest of these guys in and I want you to admit these guys are better than you because I am going to play them.'"
That made Jackson really upset. He knew he wasn't going to do that so he just walked out. But Jackson knew why Pop did that. "This is one thing about Pop – the smartest coach I have ever played for. Everything he does is calculated. I respect him too much. I can never say anything bad about him. He has so much love for me he couldn't come to terms with just saying, 'Jack I got to release you.' He put me in that position to cut myself."
Then in April 2013, before the playoffs started Jackson was waived by the Spurs. They reached the NBA Finals but fell short and lost to the Miami Heat. But Jackson was happy about that. "They ended up losing to Miami. That's good for (them) because I would have gotten that rebound and the way I feel about Ray Allen, I would have locked him up."