Warriors' Stephen Curry Shows Undying Support for Nate Robinson's Fight Against Jake Paul
Published 11/29/2020, 2:38 AM EST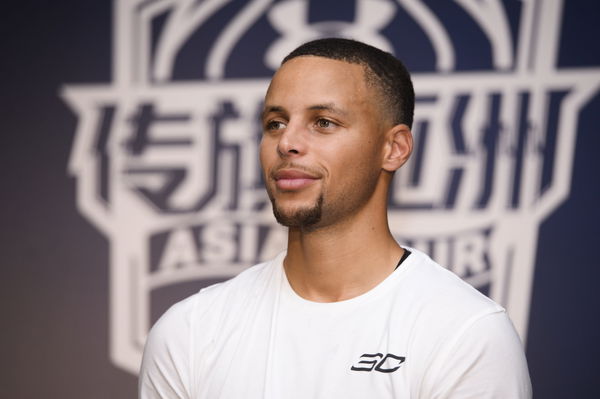 ---
---
Nate Robinson entered the NBA through the Phoenix Suns' 21st overall draft pick. He has moved around among teams a lot during his time in the league, such as the Boston Celtics, New York Knicks, Golden State Warriors, Oklahoma City Thunder, Denver Nuggets, and Chicago Bulls. Nate is also a boxer, and he recently got all the support he needed from Warriors' superstar, Stephen Curry.
ADVERTISEMENT
Article continues below this ad
Going from being a professional basketball player to a professional boxer is not something one sees often. Nate's opponent Paul isn't isn't entirely new to the ring either. He has been involved in two fights previously as well, but both were against other YouTubers and not against an actual athlete.
Nate's fight with YouTube sensation Jake Paul was something everybody was waiting for. The two don't really have beef per se, but a small interview by Nate sparked this challenge between the two.
ADVERTISEMENT
Article continues below this ad
It was just a few months after Paul's first fight that Robinson talked about how he wanted to fight Paul. At first, the call out seemed random, but who knew Nate was determined to make it happen.
Stephen Curry has faith in Nate
Robinson believes that he is a top-tier athlete. Meanwhile, Paul has been criticized for fighting those who are apparently weaker than him. This fight was a chance for both of them to prove themselves.
Before the fight, Nate posted, "Tonight I'm fighting for my brothers in the NBA, athletes across the world, and most importantly my children. #tysonjones #holdat". Curry replied to the post and said, "Let's go @nate_robinson. Hold it down."
Nate showed his confidence and responded to Curry. He wrote, "Gonna shock the world bro." Then Curry showed how much he believed in Nate and said, "I see no lies."
The Warriors' superstar shows his respect
Unfortunately for Nate, he was all talk and no game. He was knocked out by the 23-year-old controversial YouTube star in the second round of the fight. When that happened, Curry posted, "Be ok Nate……come on, man." However, once it was clear who the winner was, Curry talked about how it was Nate's will to box that was more important. Curry posted, "Nate's not a +1 either…Love the confidence man. Love it."
Nate's not a +1 either…Love the confidence man. Love it.

— Stephen Curry (@StephenCurry30) November 29, 2020
ADVERTISEMENT
Article continues below this ad
These messages from Curry to Robinson are going viral, and it is beautiful to see how the basketball community has each other's back whenever and wherever.
ADVERTISEMENT
Article continues below this ad