Warriors' Steve Kerr Reveals Plans Over Steph Curry's Playing Minutes After Klay Thompson's Injury
Published 12/02/2020, 7:30 AM EST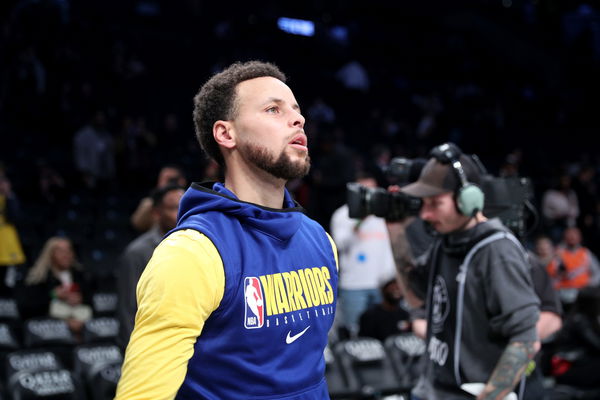 ---
---
After a tumultuous 2019-20 season, the Golden State Warriors are entering the 2020-21 season with a much healthier roster. The Dubs are seeing the return of two of their superstars in Steph Curry and Draymond Green.
ADVERTISEMENT
Article continues below this ad
Over the years, the Dubs have become renowned for their deep roster and for limiting their superstars from playing multiple minutes. This time it's a different story altogether. With Klay Thompson getting injured once again, the Warriors will be heavily dependent on Curry.
In a recent press conference, Warriors coach Steve Kerr was asked about how he is going to manage Steph's minutes. He said, "Well, the objective going in would be to keep his minutes around where they've been. It's probably going to be more difficult."
ADVERTISEMENT
Article continues below this ad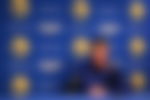 Kerr added, "We've always been blessed with great talent, the ability to give our starters a lot of rest. We've been blessed over the years to have a lot of blowouts where Steph didn't have to play the fourth quarter. Same with Draymond and Klay and KD. We don't have that luxury anymore. I would love to keep his minutes down at the 34 range. We know that's the best thing for him and for us long-term. That's going to be the goal. Feel free to take shots at me when we have a triple overtime game and I leave him out there for 51 minutes."
How Steve Kerr and the Warriors can limit Steph Curry's playtime
The Warriors suffered an enormous setback after Klay Thompson tore his Achilles again. The Dubs will now be heavily reliant on their star man Steph Curry to be an offensive powerhouse. But Kerr and team are wary of the fact that Curry is returning from a long layoff and that's why limiting his minutes on the court is very crucial.
The team has added an outstanding talent in Kelly Oubre Jr. The 2019-20 season was his breakout season with the Phoenix Suns. He averaged 18.7 points, 1.5 assists, and 6.4 rebounds per match.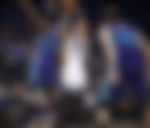 If Oubre can replicate last season's offensive output, it will take some load off of Steph's shoulder. Another player the Warriors will be hoping will replicate last season's numbers is Andrew Wiggins. The No. 1 2014 draft had a great 2019-20 season averaging 21.8 points, 3.7 assists, and 5.1 rebounds.
ADVERTISEMENT
Article continues below this ad
While James Wiseman might be the star draft pick for the Dubs, another draft pick in Nico Mannion has gone under the radar. Mannion is much lower in the pecking order, but if provided with the opportunity, he can be an able backup point guard for the Warriors.
If Steve Kerr and the Warriors want to limit Curry's minutes, they need to provide more minutes to the younger players. The team has enough quality to be a competitive team. If their younger players step up, the Warriors take the next step and become a top team in the West.
ADVERTISEMENT
Article continues below this ad