Washington Wizards' Fans Won't be Happy with John Wall Trade, Reveals NBA Insider
Published 12/03/2020, 10:18 AM EST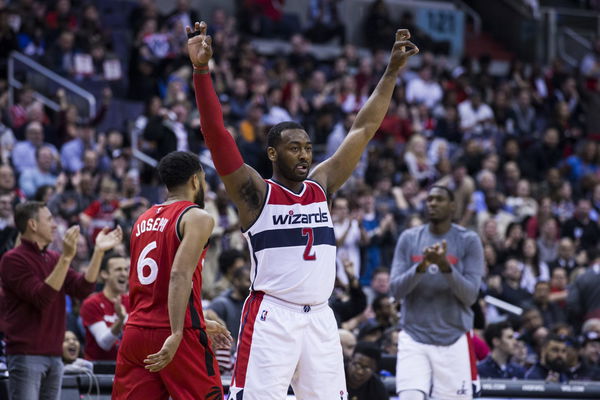 ---
---
Both the Washington Wizards and Houston Rockets did what they could do, which is swap problems. John Wall and Russell Westbrook have almost the same contract, and one of the worst ones in the league as well. However, after Westbrook understood that he does not fit with James Harden, he saw no future there. While it was more than clear that Wall's time with Wizards was also nearing its end.
ADVERTISEMENT
Article continues below this ad
After the Houston Rockets suffered a disappointing loss at the hands of the Lakers, their head coach Mike D'Antoni was fired. Following that Daryl Morey also resigned as their general manager. This prompted their two stars to request a trade.
Harden wanted to move to the Brooklyn Nets and play with former teammate, Kevin Durant. But Westbrook just wants to be the primary ball-handler, which wasn't possible with Harden in the roster.
ADVERTISEMENT
Article continues below this ad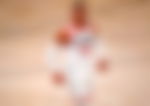 It's quite possible that Westbrook will thrive next to Bradley Beal in the Wizards. However, what about John Wall? This is a player who hasn't played in an NBA competition for 2 years because of his Achilles injury.
Even though he reportedly looks great in the offseason workouts, this isn't the same as actually playing in the season. John has played for the Wizards for a decade, and his trade would surely not be an easy pill to digest for the DC fans.
No closure for Wizards' fans?
On Brian Windhorst's Podcast, Brian opened up about the fan following Wall has. "John Wall is extremely popular in DC," said Brian. "He's been very active in the community there. The fans like the way he plays. He did have a couple of really good seasons for them.
"Played through injury at times, which I think the fans appreciated. Well, he and Beal were definitely cocky at times and could not live up to what they thought they could be. But that is a real change there. I think because the Wizard's fan base isn't rabid, maybe it's not recognized as much but this is a guy who has been there for ten years.
ADVERTISEMENT
Article continues below this ad
"He doesn't play for two years and the fans didn't even get any sort of closure. There are going to be some John Wall fans who're going to pour one out tonight, who are looking forward to seeing him come back in a couple of weeks," explained Brian.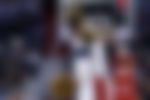 It will be a big shift to not watch Wall play for the Wizards after ten long years. However, he needed a change and so did DC. Will John be able to bring in value to the Rockets after his Achilles tear? Or will it be another injury-ridden season for the point guard?
ADVERTISEMENT
Article continues below this ad