"S**t, That's Amazing": Bradley Beal Reacts to Brooklyn Nets Trade Rumors
Published 05/29/2020, 12:27 PM EDT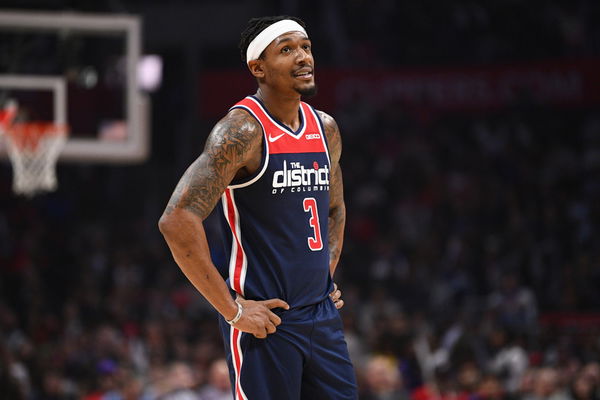 Trade rumors are some of the juiciest bits of the NBA league. How they materialize may either make or break a player's career. While some players may dread the rumors, others like Bradley Beal, consider them as a symbol of flattery.
How Bradley Beal feels about being in demand
Little to no trade rumors attracted the NBA community's attention ever since the league suspended all operations due to COVID-19. However, one recently surfaced rumor made noise that even caught its subject, Bradley Beal's, eye.
ADVERTISEMENT
Article continues below this ad
Recently, hearsay surfaced about the Brooklyn Nets having some discussions to get a Bradley Beal trade deal. And the star felt like that the talk in itself was a sign of respect.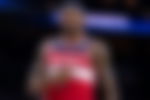 Talking to ESPN's Jackie McMullan, Beal revealed that it was not the first time he'd heard such reports. And if anything, he felt that it showed he played well enough. He said,
"It's interesting. To me, I look at it as a sign of respect, that I've been doing good things and guys want to play with me."
Talking about how it feels that another franchise wishes to invest in him, Beal admitted,
"That's an unbelievable feeling. When you hear that Kyrie Irving and Kevin Durant want you, s**t, that's amazing."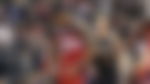 Even though it the Nets really do get him, it would uproot Beal from Washington. Talking about the same, the Wizards shooting guard disclosed that he always thinks about it when such rumors come up. He said,
ADVERTISEMENT
Article continues below this ad
"You don't know how much there is to it, or how easy it would be to do. And I've put down roots in D.C. I've dedicated myself to this town, this community. I love it here, and it would feel great to know I could grind out winning here instead of jumping to another team."
According to previous interviews, the 26-year-old wants to finish his NBA career with the Washington Wizards. He wants to follow in the footsteps of some of his most successful seniors like Kobe Bryant and Dwyane Wade, who stayed in one place and became legendary.
We feel going to the Nets might prove to be a brilliant career move as he'd get to play alongside Irving, KD, DeAndre Jordan and more. However, taking a chance on the team he has been with ever since his draft in 2012 could get him where he wants to go too.
ADVERTISEMENT
Article continues below this ad