Washington Wizards Star John Wall Says LA Clippers Have Benefited The Most From The Season Break
Published 07/15/2020, 10:00 PM EDT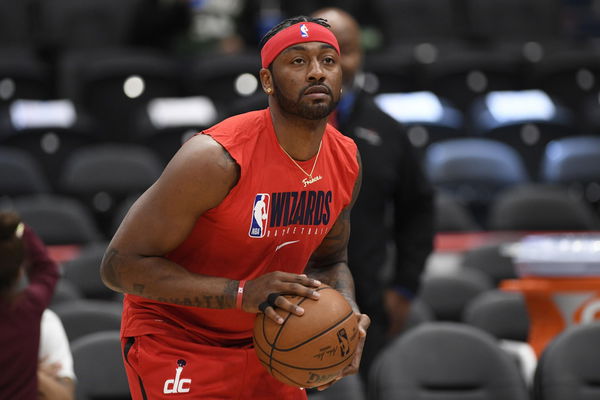 ---
---
Washington Wizards will be entering the NBA bubble without their three best players. Bradley Beal and Davis Bertans carried the team to a record good enough for the bubble, but will not be playing there because of injuries. John Wall has been injured since December 2018 and has yet to return to play.
ADVERTISEMENT
Article continues below this ad
Wall was interviewed by ESPN's Ros Gold-Onwude about the upcoming season in the Orlando bubble. He spoke about the Washington Wizards, and how losing Bradley Beal will affect the team in the resumed season.
"Oh, that's tough. I mean, that was our leader this whole season. He was having an all-star season, an all NBA season, averaging 30 points. Just the way he's developed his game over the last couple of years has been amazing to me. I can't wait to get back to being his backcourt mate and play with him, but it's devastating because I know how much he wants to be out there' 
ADVERTISEMENT
Article continues below this ad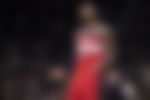 Wall was coy when he was asked about what the Wizards are playing for in the bubble. However, he did not mince words when speaking about which team he thinks has benefitted the most from the break.
"I'd say the Clippers. Kawhi wasn't playing back to backs, getting his rest, and Paul George. You have got to understand that Paul George had two shoulder surgeries last summer, so he was coming back off that and trying to find a groove without messing up. I think Clippers got the most out of this."
ADVERTISEMENT
Article continues below this ad
What are the expectations of Washington Wizards in the Bubble?
The Wizards are the 9th seed in the East and will look to secure a play-in game for the playoffs. With the Brooklyn Nets being depleted, there is a strong chance this may happen. Even if the Wizards make it into the playoffs, they are bound to be destroyed by Giannis Antetokounmpo and the Milwaukee Bucks.
ADVERTISEMENT
Article continues below this ad
The Wizards will be looking to give players like Rui Hachimura, Troy Brown Jr., and Mo Wagner valuable experience. This will allow them to add experience for the 2021 season with their stars back from injury.
Washington's record this season is 24-40, 5.5 games behind the eight-seeded Orlando Magic.