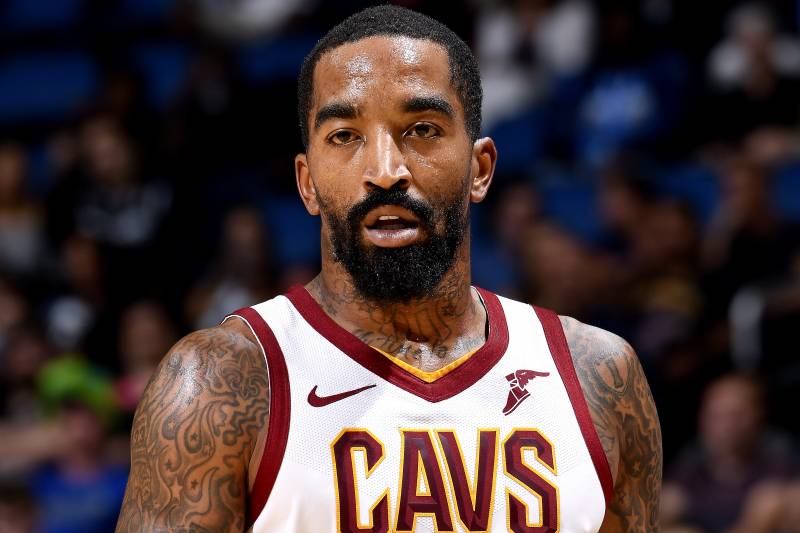 A video that is spreading on social media shows former Cleveland Cavaliers guard beating up another person. But Smith has already given a disclaimer to it.
On Saturday, Smith released a video via his Instagram story where he told a video of him beating a white man could soon come out. He explained that the man broke his car window which made Smith chase and attack him.
"I just want y'all to know right now before you all see this s— somewhere else," Smith said. "One of these little m—–f—— white boys didn't know where he was going and broke my f—— window in my truck."
He went on to explain it was only because of what he had to his window and was not a hate crime.
"I chased him down and whooped his a–," Smith further said. "So if the footage comes out and y'all see it, I chased him down and whooped his a–. He broke my window. This ain't no hate crime."
JR Smith caught a vandal busting out the window on his car during the protests out in LA. The vandal caught those hands. 😵 [via @TMZ_Sports] pic.twitter.com/NYBqC7EDIX

— Knicks Fan TV 🏀🎥📺🏁 (@KnicksFanTv) May 31, 2020
Smith's explanation seems timely considering the ongoing protests in the nation against racial discrimination. The death of George Floyd has led to protests all over the nation. Many from the NBA community have also raised their voice against it. Los Angeles Lakers star LeBron James had immediately tweeted condemning it and subsequently raised a few more questions. Most recently, Michael Jordan released a statement against "ingrained racism" in the country calling for peaceful protests against it.
Video of JR Smith beating the alleged person
As Smith expected, a footage did come out on Sunday that showed him beating another man. The video that TMZ released, made rounds on social media.
This guy broke JR Smith's windows and JR let him have it pic.twitter.com/0Ap46Zz9ao

— NBA Central (@TheNBACentral) May 31, 2020
Smith, 34, is currently a free agent and has last played of Cleveland Cavaliers. The 2013 NBA sixth man of the year played four seasons with the Cavaliers and was a part of their title-winning campaign in 2016.