WATCH: LeBron James and James Harden Share a Heartwarming Gesture After Game 5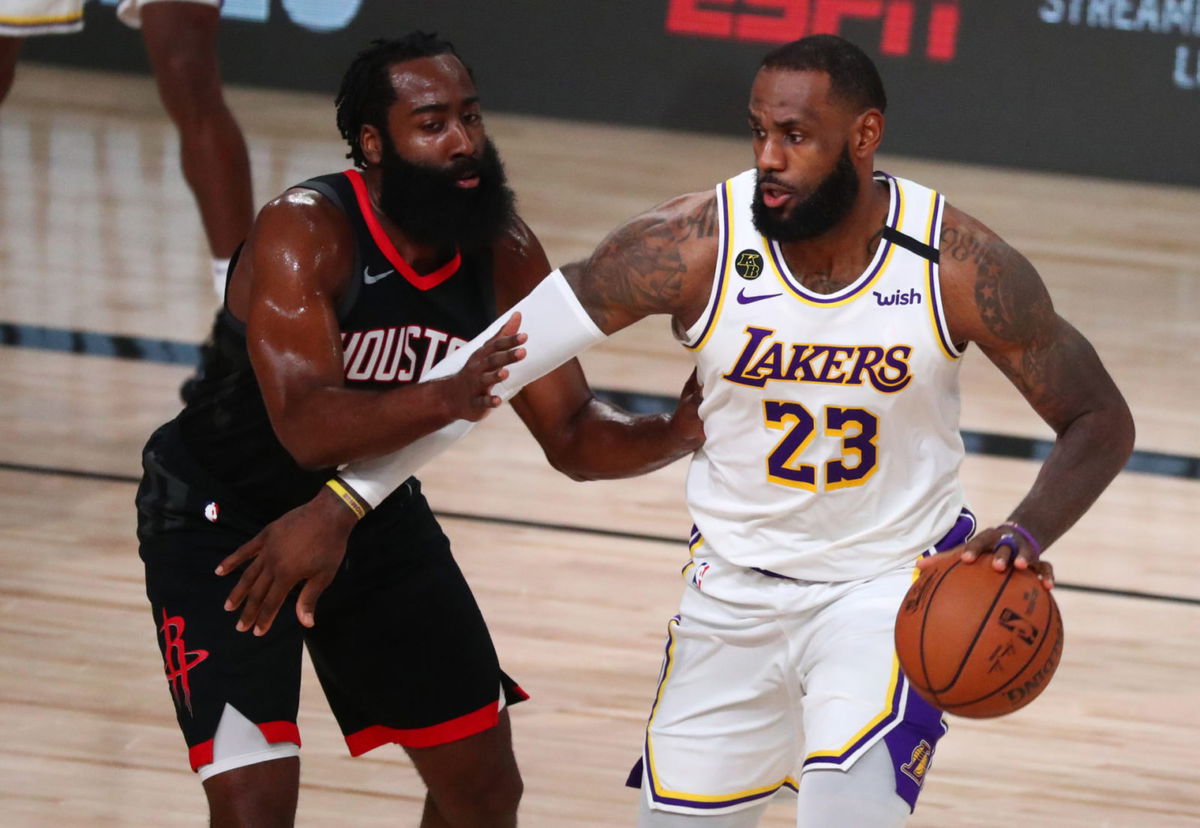 The Houston Rockets entered the conference semis after winning a closely fought game 7 against the OKC. In the first three games against the Lakers, the Rockets were a dominant force in the initial three-quarters of each of those games. However, the story reversed post that, as LeBron James and his men bounced back.
Interestingly, the Rockets kept scoring in descending order against the Lakers as they went 112, 109, 102, 100, 96 in the round 2. In Game 5, the Lakers finally sought revenge after losing the August 6 seeding game 97-113 when James Harden shined and LeBron James did not play.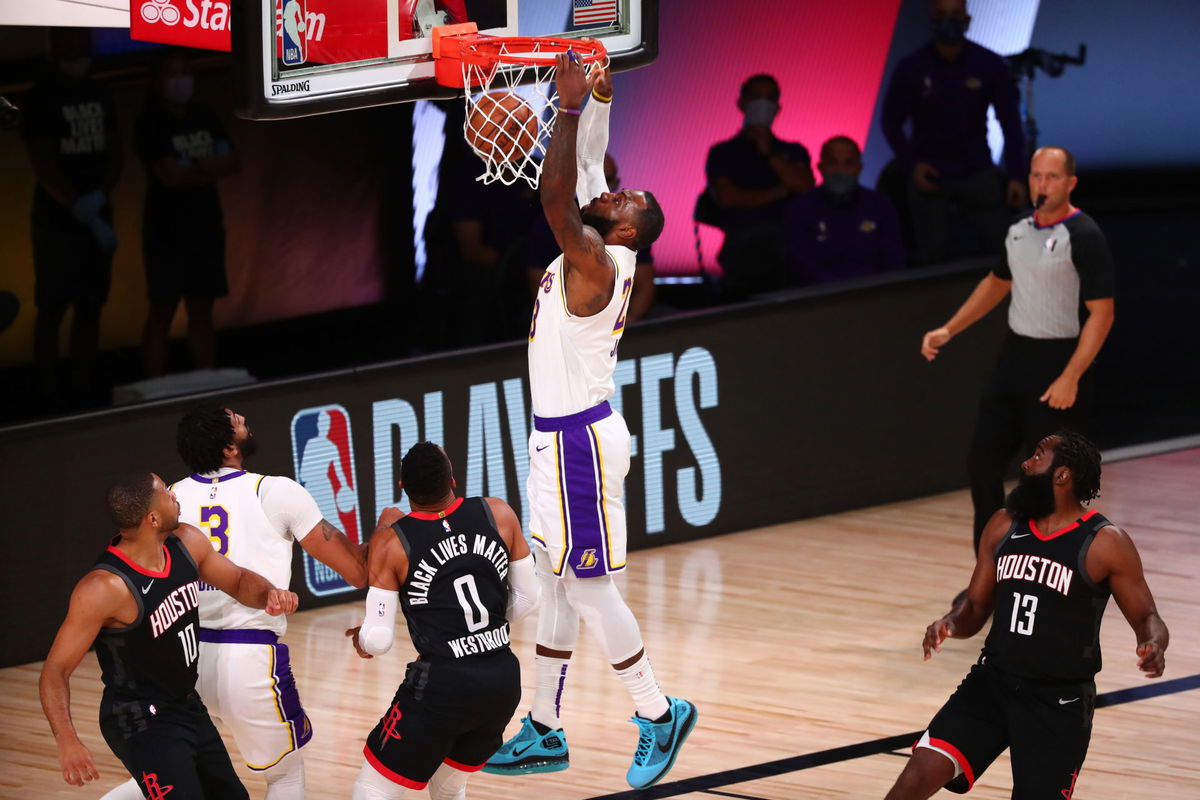 When LeBron James and James Harden shared a respectful hug
The Akron had a glorious night. In fact, he is having those in almost every post-season game now. He shot triple three-pointers at an accuracy of 37.5%, 29 points, 11 rebounds, 7 assists, 1 block, and 2 steals. The Beard was not far behind as the scoring machine had yet another 30-point night with 60% FG accuracy and a 100% conversion of 4 FTs. 
At the beginning of the game, at one instance, LeBron fell off-the-court blocking James Harden. After the game ended, the same LeBron went on to Harden to speak some words of respect.
Respect between LeBron and Harden 🤝 pic.twitter.com/h5ZauT5SM8

— SportsCenter (@SportsCenter) September 13, 2020
The Rockets were in single digits for more than half of the first quarter, trailing 7-23 at one point. Their last two games have been painfully slow for them, especially in the first half where the offense seemed weak. This lagging cost them the series.
The Lakers bench that finally showed resilience
The last two games have been amazing for the Lakers because their bench has come out as winners. The last game saw a phenomenal all-round performance from Alex Caruso and a double-double from the dependable Rajon Rondo.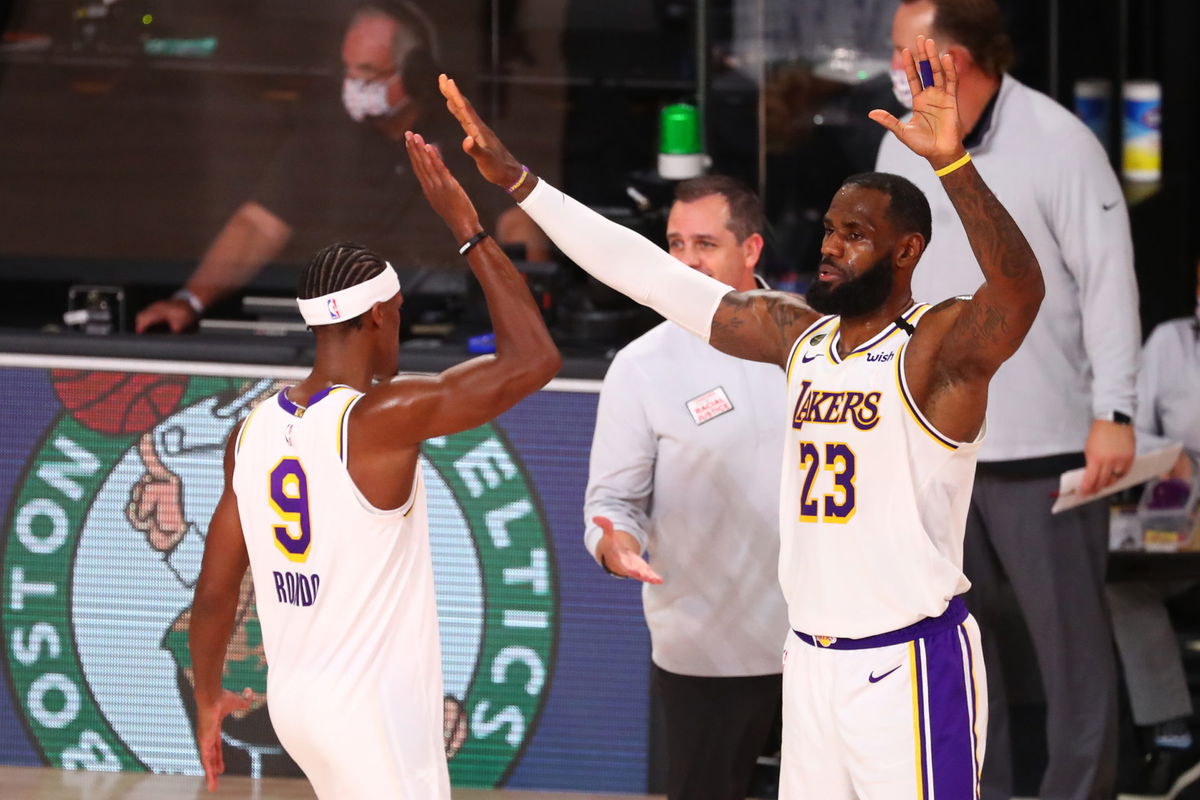 In Game 5, center Markieff Morris did wonders. He scored 16 points, with FG% of 85.7 and 4/4 from the downtown. Now, this came as a relief for the Lakers camp, who were otherwise too much relied on the star duo. The Lakers tamed Russell Westbrook, and that more or less became an edge for them in this series-sealing victory.
The franchise will next face a Herculean task to play either LA Clippers or the Denver Nuggets. That'll be a great battle to watch next!
Sourabh Singh
All work and no play makes Jack a dull boy. I intend to make popularise my quote when I say sports define me better than I define sports. See ya'all Champs!