WATCH: LeBron James Jokes With Larry O'Brien Trophy About 'Cheating' on Him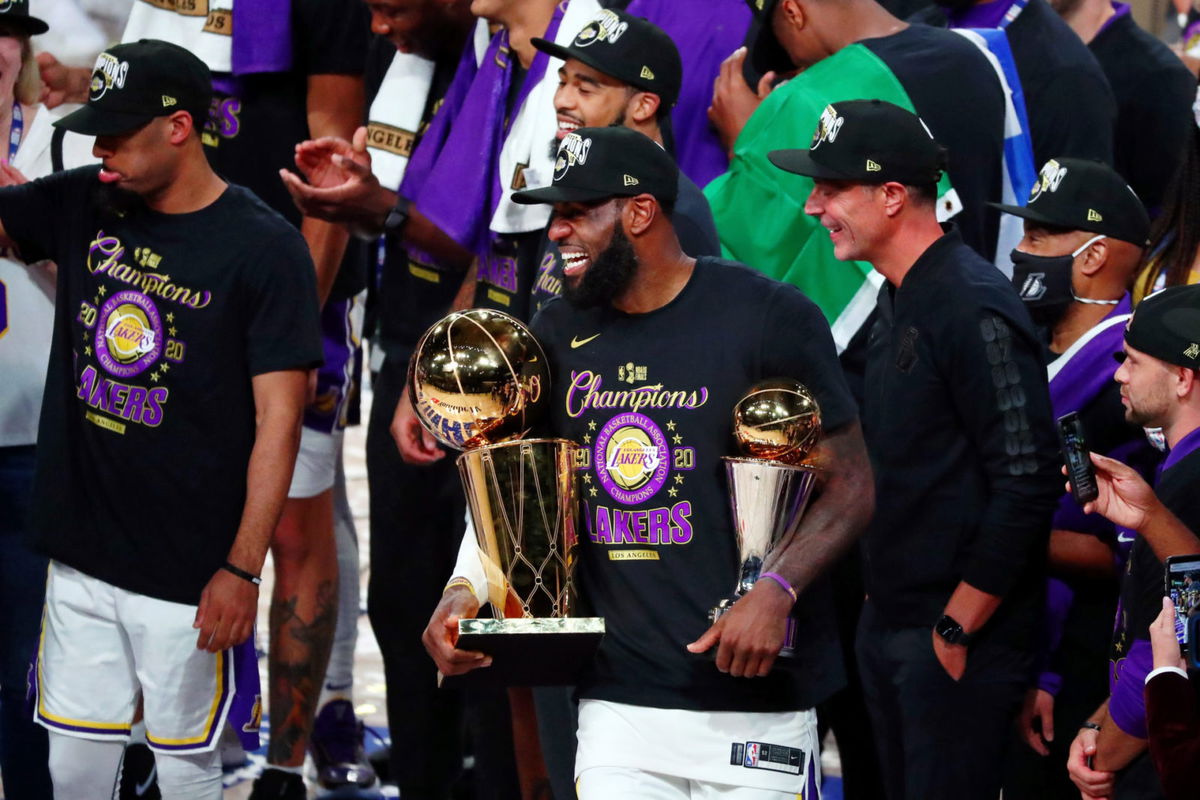 LeBron James is now a 4-time NBA Champion. Two years after signing with the LA Lakers, 'The King' returned to the mountain-top of the NBA. With the help of players like Anthony Davis and others, James could take hold of the Larry O'Brien Trophy for the first time in four years.
James is now the first player to win Finals MVP with three different teams. He won it twice in Miami when the Heat went back-to-back in 2011-12. Then, he was crowned Finals MVP in 2016, after he led the Cavs to overturn a 3-1 deficit against the Golden State Warriors. And now, he is the Finals MVP for the Lakers, leading them to the Chip.
It's been a difficult four years between championships for James. After losing to the Cavaliers in 2016, the Golden State Warriors acquired Kevin Durant in Free Agency. Adding a superstar of his caliber to a 73-9 team made the league lopsided. James lost to the Golden State Warriors in back-to-back NBA Finals in 2017 and 2018, with little to bo help. In 2019, LeBron James missed the playoffs for the first time since 2006.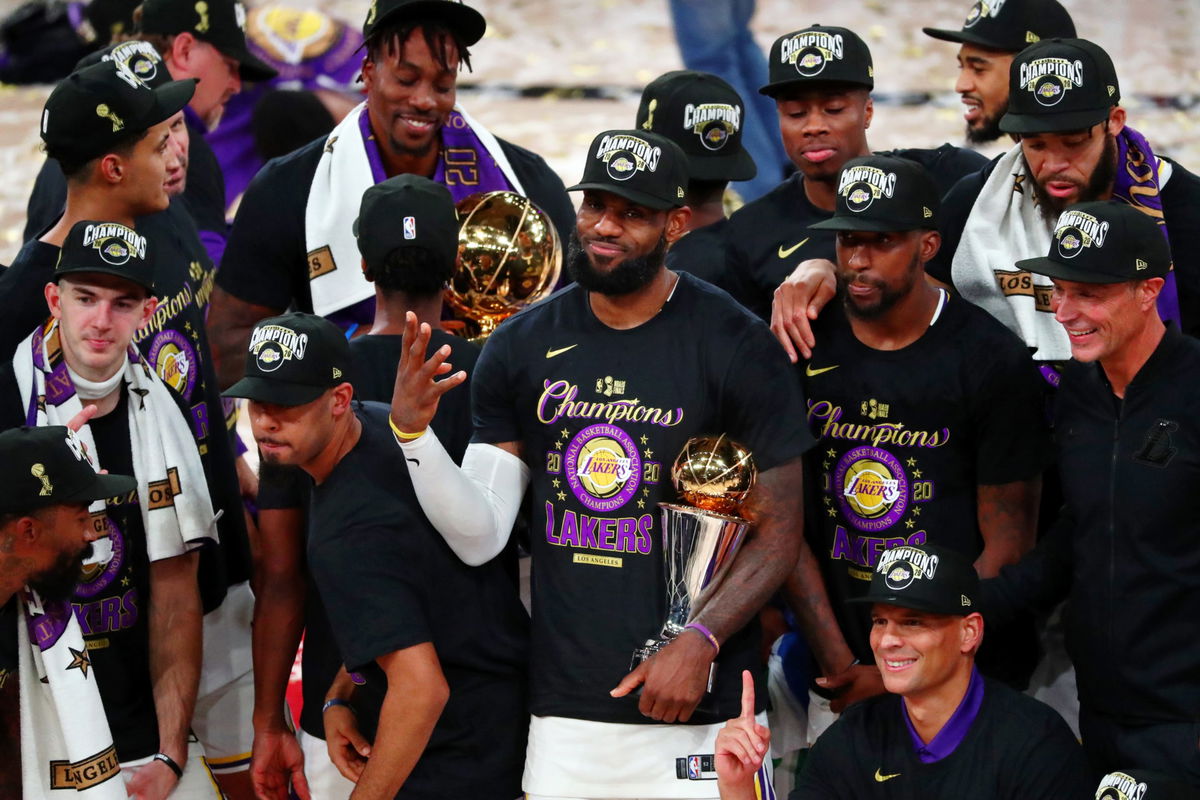 When LeBron finally got the help he desired in the form of Anthony Davis, he could push on. The Lakers made the playoffs for the first time since 2013. The Lakers beat the Trailblazers, Rockets, Nuggets, and Heat on their way to the NBA Championship.
LeBron James and Larry O'Brien: Reunited, and it feels so good
"I can't believe you cheated on me for the last five years."

LeBron talking to the Larry O'Brien trophy 💀

(via @JaValeMcGee) pic.twitter.com/K8Fajjp3Vh

— Bleacher Report (@BleacherReport) October 16, 2020
The Lakers beat the Miami Heat in six games to secure their 17th NBA Championship. When reunited with the Larry O'Brien trophy, LeBron James had some (not-so-kind) words to share. With the trophy in his hands, he said, "I can't believe you cheated on me for the last five years."
James' fourth championship victory was as challenging and meaningful as any of his other three, if not more. And the road he took, filled with obstacles, disappointment, and heartbreak, has finally led him back to the NBA mountaintop. And in his hands, the Finals MVP, and Larry O'Brien Trophy.
Aaditya Krishnamurthy
NBA Writer. Believes that Derrick Rose would be a top-3 player today had he not gotten injured.