WATCH: Los Angeles Lakers Player Quinn Cook Loses Shooting Challenge To a Fan, Obliges With Courtside Tickets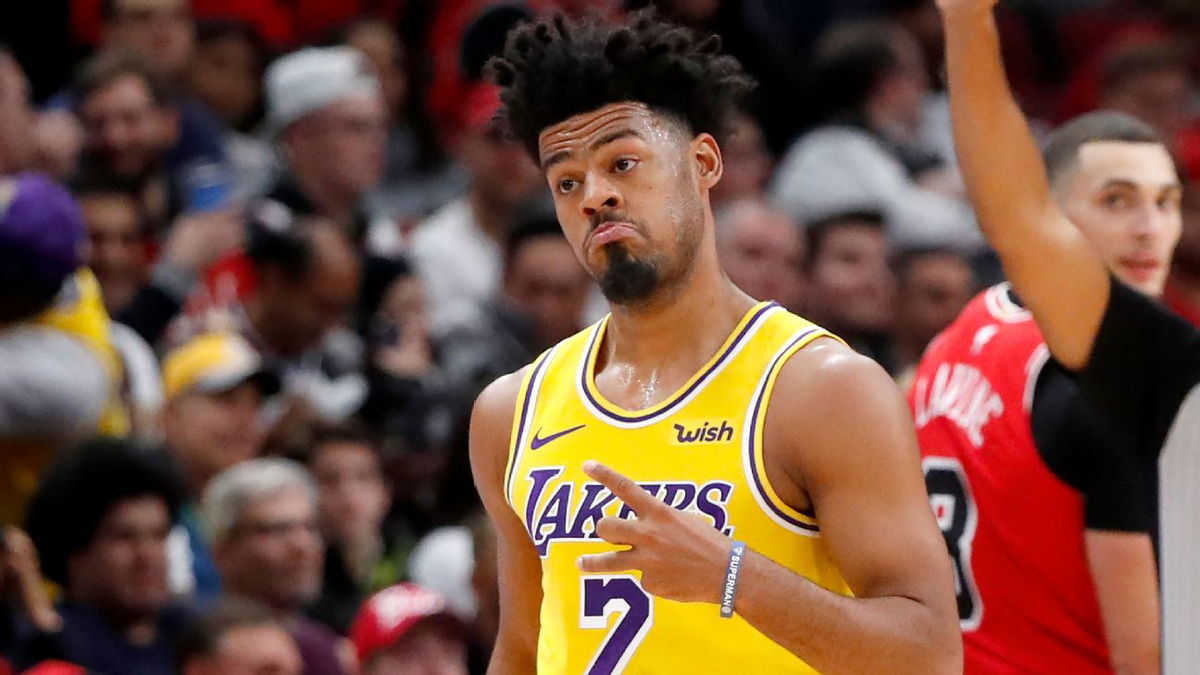 Watching an NBA game is always enticing. Besides watching it on television, sitting in the arena and witnessing the spectacle is more amazing. The thrill of sitting in the stands and rooting for your favorite team, cussing the opponents if a call goes the wrong way, everything is a part of the live viewing experience. Los Angeles Lakers point guard Quinn Cook recently took part in an unofficial shooting contest and is now obliged to gift courtside tickets to a fan. 
NBA game tickets aren't easy to get these days. Apart from the fact that they sell out ridiculously fast, getting courtside tickets is no easy task. Either you have to be incredibly wealthy or a person who knows influential people inside the arena. Courtside tickets are very highly-priced that no every day can you wake up and think about watching the match from a close perspective. 
Los Angeles Lakers player Quinn Cook forced to gift courtside tickets to a fan
For an NBA fan, his guts turned out to be luck in disguise. He recently challenged Quinn Cook, who plays with the Los Angeles Lakers, to a shooting contest. The unnamed fan tested Cook to make a long-range shot, in which the loser had to pay a price. With an interesting bet in place, the fan shockingly defeated Cook, a professional with a million-dollar contract. 
In a video posted by SportsCenter, we can see Cook and his challenger trying their luck at a deep-range bucket. With three failed attempts, Lakers' Quinn Cook couldn't agree with the fact that he couldn't make the shot. By turning his back on his opponents' third try, Cook was certain that it was not going in. As the videographer lost hope and called it a "tie-game", the ball went into the net and Cook instantly turned towards the basket in disbelief. 
Now, coming to the main part of the challenge, Cook now owes his fan a large favor. The rule was that if Cook loses, he should get his fans court-side seats to a Lakers game. Unfortunately, he lost the contest and one can expect him to keep up with the rules of the challenge. 
The Los Angeles Lakers stand on top of the Western Conference. But there will be no fans to witness their ballgame when the NBA returns on July 31. Moreover, the entire season might finish behind closed doors as the coronavirus still continues to wreak havoc in the USA. 
So, we are not sure when these fans might get the prized court-side tickets that they played for. If the COVID-19 situation diminishes before the beginning of the 2020-21 season, we might see fans coming back to the arenas showering their support to their favorite teams.