WATCH: New York Knicks Guard RJ Barrett Lights Up Season Opener with a 20 Point First Half Performance
Published 12/23/2020, 8:47 PM EST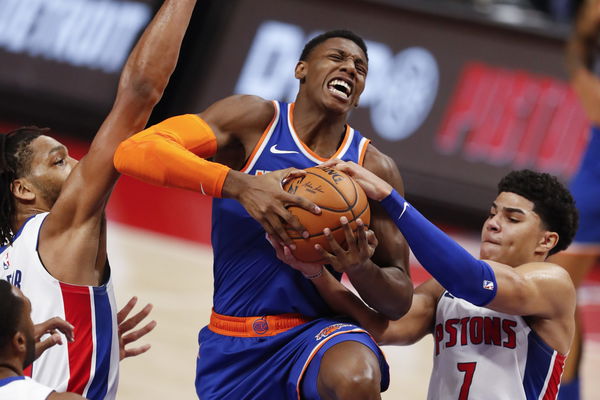 ---
---
The New York Knicks are opening their season against the Indiana Pacers on day two of the 2020-21 NBA season. The Pacers were a playoff team last year while we are still waiting for the Knicks to drag themselves into relevance. However, the Knicks do have a fantastic young core at their disposal.
ADVERTISEMENT
Article continues below this ad
One of their key players is sophomore guard, R.J. Barrett. Barrett was the number three overall pick in the 2019 NBA Draft and had a tough rookie season. His offensive game seemed a little wooden for the NBA. Even in pre-season, Barrett was struggling to make open shots and even hit the side of the backboard. Not tonight, though.
ADVERTISEMENT
Article continues below this ad
Barret shot a perfect 8/8 in the first half against the Indiana Pacers. This included three three-point attempts and all of them nestled through the back of the net. The Knicks lead the Pacers 66-61 after Barret's 20-point first half.
New York Knicks: Will RJ take a sophomore year leap to lead them to the playoffs?
ADVERTISEMENT
Article continues below this ad
Barrett was hailed as a franchise changer when he was drafted. For most of the 2018-19 season, Barrett was lauded as the best prospect in the Draft. However, his own teammate Zion Williamson became the consensus top pick by the end of the process. The same goes for Ja Morant, who solidified himself as the second pick, dropping R.J. to third.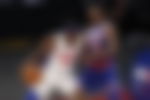 While Zion and Ja have had relatively successful rookie years, Barrett struggled to find his niche in the tumultuous Knicks organization. However, working with Tom Thibodeau this season will definitely help the young guard. Thibs was the coach that saw Derrick Rose become an MVP in Chicago.
ADVERTISEMENT
Article continues below this ad
The Knicks still have a young team, but may just open the season with a win against a Pacers team that hasn't changed much from last season. Hopefully, the Knicks can finally switch their fortunes around and become a competent basketball franchise that helps Barrett ascend to the top of the sport.