LeBron James Pours in Support as Los Angeles Lakers President Shares A Vile Letter Targeting Her and Kobe Bryant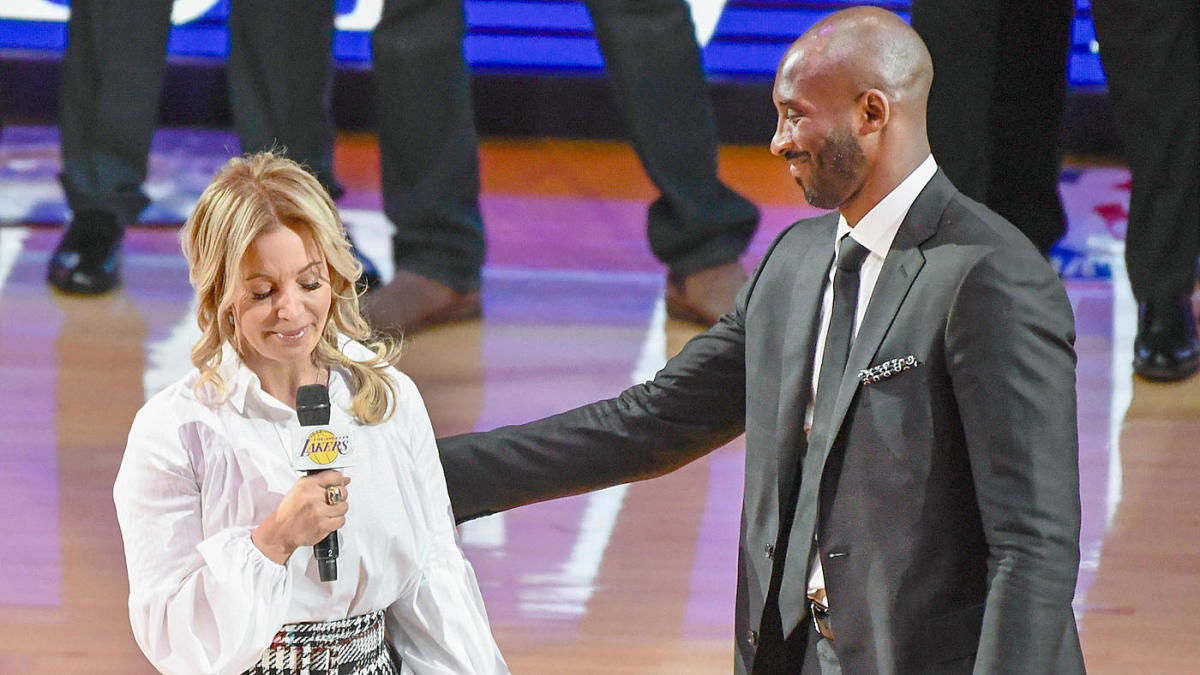 Though citizens across the USA acknowledged 'Juneteenth,' there were no whole-hearted celebrations owing to the current situation. The holiday on June 19th is recognized as the emancipation of slavery in the country. However, racism is still prevailing in the nation and recently, the president of the Los Angeles Lakers has been on the receiving end of it. 
Jeanie Buss, the president of the Lakers, shared a letter sent to her by a "huge" Lakers fan. The 58-year-old posted the message she received from a person named Joe. The fan clearly intended to hurt Buss and the organization with his words, targeting the African-American community and even the late Kobe Bryant. Here is how the letter reads:
Dear Whore- 
After 60 years as a huge Lakers fan, I now say to hell with the overpaid **** traitors and the NBA. 
Go to hell and join **** Kobe Bryant. 
 – Joe ****
The sender clearly lost his feelings towards the Los Angeles Lakers and the management, after seeing them lend their support in the fight against racism. The fan used the n-word before he called the African-American players traitors and used an expletive to describe Kobe. Everything was censored in the letter posted on Instagram, including the sender's surname. 
Los Angeles Lakers president does not want to ignore racism anymore
Holding such a high-profile position, one can expect Jeanie Buss to have received numerous letters containing hate messages. Buss brought this forward and mentioned that she will no longer allow ignorance to burn away these letters from her memory. She posted the racist letter sent by Joe on Instagram, to make people aware of the circumstances that exist. 
Thus, Jeanie Buss replied to Joe in a way she saw fit. Moreover, she urged everyone to acknowledge racism and fight against it, for it is the only way we can gain victory. "On this day, Juneteenth, I ask my white friends to join together, acknowledge the racism that exists in our country and around the world, and pledge to stop ignoring it. We all must do better," Buss wrote. 
View this post on Instagram
Los Angeles Lakers star LeBron James proved that he's got his boss' back, by responding to the sender in a despicable fashion. LeBron shared Jeanie's post on his Instagram story and offered his support to her. "Love you, Jeanie", he wrote, adding heart emojis to his post. Moreover, below the post, LeBron gave Joe (the sender) the middle finger, which clearly depicts his thoughts.