"Did Not Empathize": Heat Legend Chris Bosh on Big 3 Parade with LeBron James and Dwyane Wade
Published 09/12/2020, 4:07 AM EDT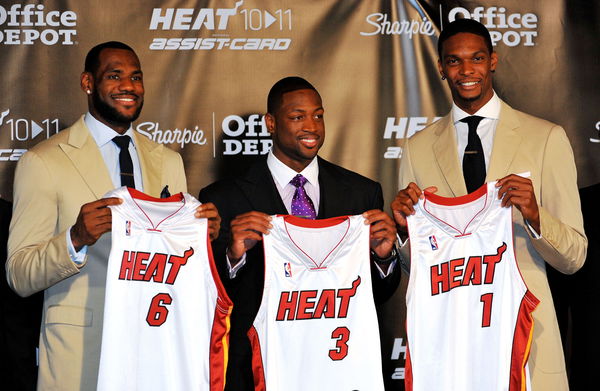 ---
---
The Miami Heat had a glorious chapter of their history in the early 2010s. LeBron James ditched Cleveland for them, and they also managed to get Chris Bosh. They joined Dwyane Wade in Miami and the rest is history.
ADVERTISEMENT
Article continues below this ad
The formation of the 'Big Three' in Miami was infamous. It divided basketball while generating a lot of hate for this Heat team. On the J.J. Redick Podcast, Chris Bosh spoke about how they felt about the reaction from the media and how they dealt with it.
On the massive unveiling of the Big Three, Bosh said, "People have to understand. We didn't organize that. If they say we signing JJ Redick tomorrow and there are 20,000 people there, you're not going to be like 'Nah.'"
ADVERTISEMENT
Article continues below this ad
Bosh also said, "It was like a dream coming true. with that said, we didn't empathize or even consider. It was like Miami was a bubble and we didn't think of anything outside." He revealed that they didn't realize there was this much backlash until a few days later and said, "Two days after… when the smoke cleared, we realized 'oh they didn't like that.'"
ADVERTISEMENT
Article continues below this ad
Miami Heat Big Three: Did they live up to the hype?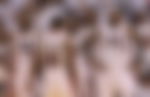 The Big Three in Miami were supposed to rule basketball. One of the most infamous clips from the aforementioned unveiling was LeBron listing out all the championships the team would win. They ended up winning just two rings in their four years together. However, they managed to the Finals each season they were together.
ADVERTISEMENT
Article continues below this ad
The team ran into issues when it came to figuring out how to share the ball. However, they succeeded after LeBron James became the number one option for the team. With Dwyane Wade regressing and Bosh running into health problems, this team's future seemed dead by the time 2014 rolled around.
Even if they didn't live up to their bold success claims, the Heat did provide four exciting seasons. They were one of the best team's on the court and were always the team to beat. 10 years after their formation, the backlash isn't as negative as it was. This is primarily because this started the era of 'player empowerment', which is why one can see the league that is there today.