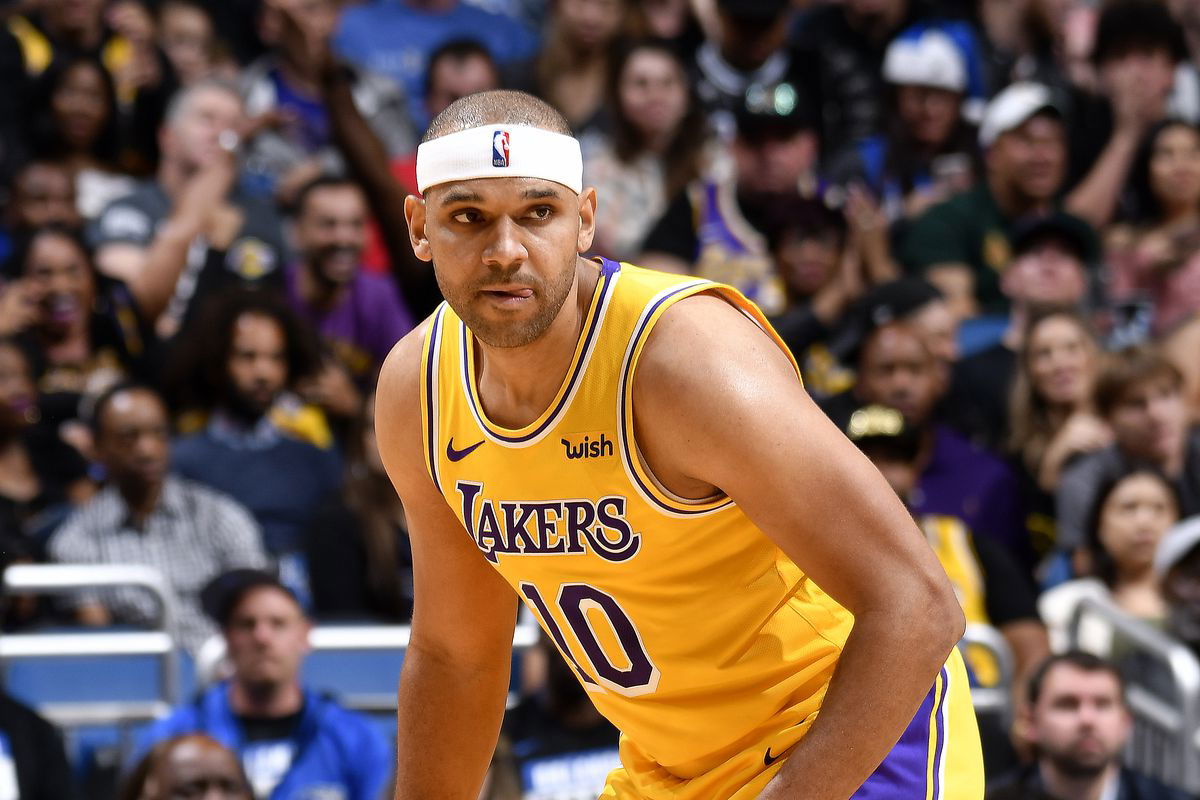 It has been over a week since George Floyd died while in custody of the Minneapolis police. Since then, protests have erupted across the country. Though there have been a lot of peaceful ones, the violent protests have wreaked havoc. Los Angeles Lakers veteran Jared Dudley took to Twitter to condemn such acts.
A lot of protestors have directed their outrage towards the wrong way, according to Dudley.  Breaking windows of shops and looting them has just added to the problems that the entire community is facing.
Los Angeles Lakers veteran pleads to stop looting
Jared Dudley has been a man of the people on Twitter. From replying to followers to getting them tickets for Lakers games, he has always been one for the fans. So when Anthony Galindo, a small store owner, shared a video of his store broken and looted, Dudley was quick to respond.
Damn man! 🙏🏽🙏🏽 We got stop this looting out here.. we gotta start directing it towards the real people that started all of this.. The System! https://t.co/A7yFlKw5i3

— Jared Dudley (@JaredDudley619) June 1, 2020
Galindo's store is a small phone repairing center in Los Angeles. After the insurance company has refused to cover these damages, he was forced to start a fundraiser.
Five-time NBA Champion, Dennis Rodman also spoke on the looting and begged people to stop. In a video, he said, "We're human beings, not f–king animals." He also condemned the violence that people have resorted to.  "You don't have to go and burn down things, steal things, burn things, and stuff like that."
View this post on Instagram
After being closed for months due to the coronavirus pandemic, stores were just starting to open. That was a crisis already, but when angry protestors started causing damage to physical property, their problems increased.
However, one of the most unique and moving stories was one of the Indian restaurant in Minneapolis. After the premise was set on fire by protestors, owner Ruhan Islam's daughter, Hafsa, wrote a message on Facebook. She said: "Don't worry about us, we will rebuild and we will recover… I am sitting next to my dad watching the news, I hear him say on the phone: 'Let my building burn, justice needs to be served, put those officers in jail.'"