"We Need the Cops": Charles Barkley Voices in Favour of Armed Forces Amidst Rising Protests
Published 06/11/2020, 5:37 PM EDT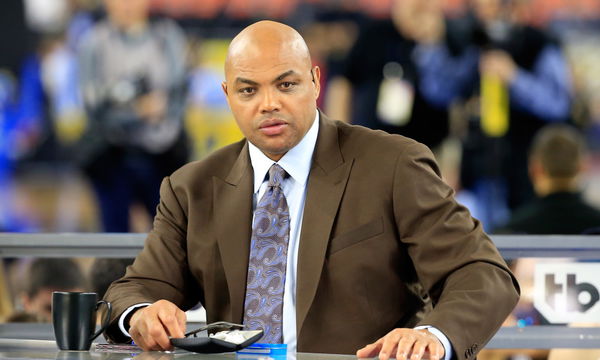 Charles Barkley wasn't with the defunding of police idea that a few have brought up during recent protests. There has been criticism of police units in the last few days during the protests in the wake of George Floyd's death.
During an appearance on CNN, Barkley praised the police for their job and believed defunding them wasn't the way forward. Instead, he said, policymakers should look at a few reforms.
"We need the cops, most of the cops do a fantastic job, but instead of defunding and all this other stuff, let's just do police reform. Everybody should be on board for that whether you're a Democrat, Republican, conservative or liberal," Barkley said on Tuesday.
ADVERTISEMENT
Article continues below this ad
Charles Barkley believed it was about humanity
There have been protests all over the country against racial discrimination since the death of Floyd. Barkley believed it was not just about black or white, but about humanity as a whole.
"This is not black or white, this is just about humanity," he said. "To see a grown man die before our eyes. If you're not upset by that if you're white, Jewish, Chinese, anything, there is something wrong with you."
He believed both Democrats and the Republicans needed to talk more about police reforms.
"The Democrats and the Republicans can't even talk about police reform," he said. "That's the number one thing they should do before they do anything else."
ADVERTISEMENT
Article continues below this ad
Barkley has previously talked about Floyd's death, saying it was tough for him to watch. While condemning racial injustice in society, Barkley believed the victims of racial discrimination speaking up would help in addressing the issue.
"I think the cops and the public got to get together, especially the black community, and say 'How can we help somebody?'" he said a few weeks back.
ADVERTISEMENT
Article continues below this ad
Charles Barkley is one of the best players to have played in the NBA. He played for 16 years between 1984 and 2000. The league MVP in 1993, Barkley had 11 All-NBA selections and 11 All-Star appearances. He started his career with Philadelphia 76ers and is also remembered for his exploits at Phoenix Suns. He spent the latter part of his career at Houston Rockets.