'We Owe Everything To Kevin': Golden State Warriors' Steve Kerr Wants to See Kevin Durant Healthy Again
Published 12/05/2020, 6:30 AM EST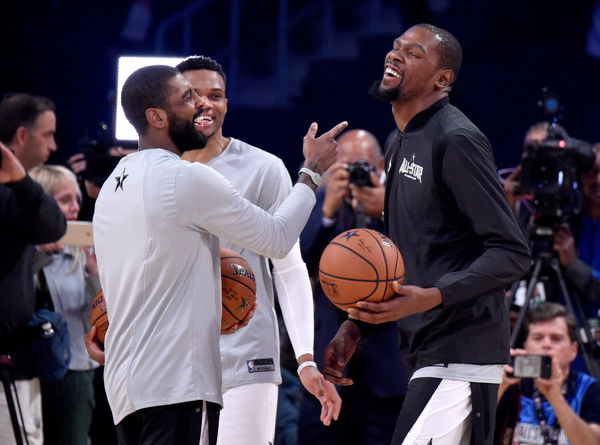 ---
---
The Golden State Warriors will play the Brooklyn Nets on the opening night of the NBA season. The biggest story going into this game is the debut of Kevin Durant for the Nets, who will be playing against his old team, the Warriors. Durant left his old team in 2019 after winning two NBA championships and reaching three NBA Finals with them.
ADVERTISEMENT
Article continues below this ad
Durant was injured in the 2019 NBA Finals and stayed sidelined for the entirety of the 2019-2020 season. His return is a great boost to the league.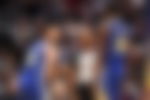 Golden State Warriors head coach Steve Kerr spoke to NBA tv about the new season and what he plans to do. Kerr emphasized that he will rely heavily on their playmaking ability.
ADVERTISEMENT
Article continues below this ad
"As you know, that's how we always liked to play here. Multiple playmakers, ball movement, pace – just move the ball in the perimeter. And obviously, if Steph has an opening, he's going to go. But he creates so much havoc. And we just have playmakers. So that's going to continue." 
However, Kerr did mention that he loves the new additions, but their play will be run by new players. "I've been really impressed with the guys that we picked up, just watching them on tape. Oubre and Wiggins proved to be a really good passer for us last year. Kent Bazemore can make a play. I think you're going to see a similar style in terms of the ball movement and the pace and spacing."
He added, "But it is different personnel, so it is going to change somewhat. We've just got to get on the practice floor and see what we have."
Kerr Talks Kevin Durant recovery
ADVERTISEMENT
Article continues below this ad
When asked about Kevin Durant, Kerr noted that he wants to see him healthy again, and talked about Durant's time with the Warriors. "First thing I want to see is Kevin healthy and back to being himself again. What he brought to us in his three seasons here was just incredible. Probably the most gifted offensive talent I've ever been around, I've ever seen in this league. And he was great to coach."
Kerr remarked, "And he helped us bring two championships so we owe everything to Kevin and obviously wish him well in his next endeavor with the Nets. But the biggest thing is I just want to see him healthy. I want to see him out there playing and enjoying himself again."
ADVERTISEMENT
Article continues below this ad
It will be interesting to see how Durant receives his former teammate for the opening night game. He will be eager to prove to them that they needed him more than he needed them.