What Does Kristaps Porzingis' Latest Knee Surgery Mean For The Dallas Mavericks?
Published 10/10/2020, 3:00 PM EDT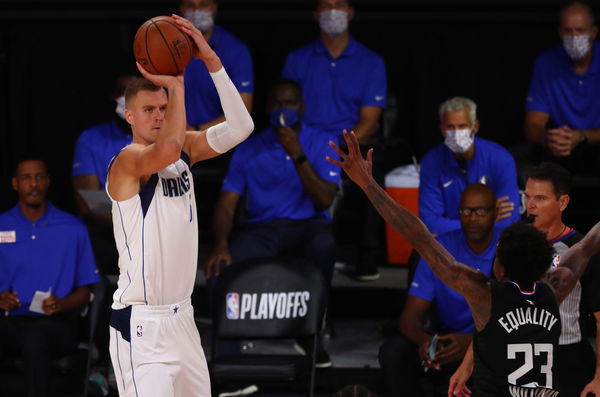 ---
---
The Dallas Mavericks have one of the brightest futures in the entire NBA right now. They have a generational talent in Luka Doncic who just has two seasons of NBA experience under his belt. Doncic has already ascended to the level of an MVP and led the Mavericks in inspiring fashion this season.
ADVERTISEMENT
Article continues below this ad
However, it isn't just Luka. He has a European teammate who is a sweet-shooting 7'3 'unicorn' in Kristaps Porzingis. All should be good in Dallas, right?
Well no. Porzingis is having some major fitness concerns. After missing the entire 2018-19 NBA season to recover from knee injuries, KP was traded to Dallas by the New York Knicks. However, Porzingis' comeback was short-lived, as he missed the end of the Dallas playoff series against the LA Clippers due to a meniscus injury.
ADVERTISEMENT
Article continues below this ad
Mavericks' Kristaps Porzingis underwent surgery to repair a meniscus tear in his right knee.

— Shams Charania (@ShamsCharania) October 9, 2020
Considering the magnitude of the injuries plaguing the young Porzingis, one has to question the long-term plans in Dallas. Mark Cuban just gave him a massive contract, but will KP stay healthy through it all and build a dynasty with Doncic?
Dallas Mavericks and their future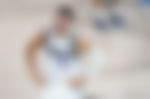 Mark Cuban has already revealed that he wants to keep Doncic and Porzingis together for as long as he can. But how does that statement hold up when one of the two proves to be extremely injury prone? Injuries make or break NBA seasons. One could argue that Dallas had a shot at beating LA before Porzingis went out. However, that would be a stretch as this team is in just year one.
Dallas should be worried. They are planning to commit their future to this core and build around Luka and KP. If KP can't live up to his end of the bargain, this Dallas team might struggle to punch their way out of mediocrity. The Western Conference tends to hold you do it.
ADVERTISEMENT
Article continues below this ad
While Porzingis and his future with the Mavs may be uncertain, the Mavs future in on itself wouldn't look that bad. Luka is still on a cheap rookie contract and won't need an extension immediately. The Mavs have the cap flexibility to go after a top free agent in 2021. Even if Porzingis was to decline due to his injuries, the Mavs have the tools to retool. Whether they successfully do it is another question, but they are in a position to protect themselves if needed.
Porzingis being a 7'3 center with bad knees will hurt his longevity. We have seen with multiple careers in the NBA that a knee injury can sometimes prove catastrophic. While Porzingis is still good to contribute the way he has and isn't completely incapacitated, he will struggle to keep coming off these injuries.
ADVERTISEMENT
Article continues below this ad