What Makes NBA Legend Michael Jordan the Golden Man of Successful Businesses?
Published 11/04/2020, 11:30 AM EST There are many people who dislike sports to the extent that they do not follow any sporting news whatsoever. Then too, chances are extremely high that even these people will know about Michael Jordan. The brand that MJ has developed around himself has basketball at its foundation, but the figurative skyscraper above the ground is constructed around the Jordan brand.
ADVERTISEMENT
Article continues below this ad
The legendary figure took three retirements from the sport before finally hanging his Air Jordan sneakers. Today, it is almost 18 years since his last appearance as a player. But his net worth is only charting newer territories with passing years. Find out what went into the player MJ turning into the business magnate MJ. 
ADVERTISEMENT
Article continues below this ad
What companies and brands does Michael Jordan own?
Earlier, MJ wished to have some ownership in the Washington Wizards. But the franchise owner Abe Pollin did not let that happen after Jordan's failed tenure with the Wizards. Later, the business ownership bug bit him again and he purchased a minority stake in the Charlotte Bobcats (now the Hornets). 
The six-time NBA Champion won the majority stake in the year 2010 after a $175 million deal. Gradually, he climbed to a 90% ownership, and it all paid back just as the franchise valuation climbed multifold. He later sold around 20% of that stake to a NY-based hedge fund manager at a $1.5 billion valuation. 
Jordan also involved himself in the funding rounds of multinational companies like Muzic, Gigster, Sportsradar, Axiomatic. He even joined hands with Lakers' owner Jeanie Buss and Bucks' owner Wes Edens to launch Cincoro, a premium tequila brand. According to Forbes, he revisited his love for MLB when he chipped investments into MLB's Miami Marlins through the investor group headed by Derek Jeter.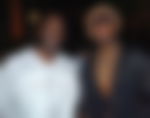 How much does he make from the Jordan Brand? 
Nike signed a five-year deal (that would amount to $1.2 million in today's dollars) with Jordan back in 1984 itself. That move is considered being one of the most productive and profitable business deals ever by any sports retail brand. So MJ does not himself own the Jordan brand, but he receives a share of revenue that Nike makes. In the year 2019, Jordan earned $300 million from his NBA team and the Nike deal. 
Nike made a brain-shattering $3.1 billion in the 2018-19 fiscal year with the Jordan brand. They last released Air Jordan XXXIV and agree that the Jordans make the biggest share of their annual revenue from shoe sales. MJ also makes money from endorsements with companies like Coca-Cola, Wheaties, Chevrolet, and others as well. It's unbelievable how he, to this day, carries a great face value for selling premium products.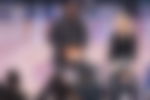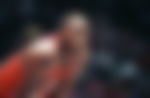 ADVERTISEMENT
Article continues below this ad
Is MJ a billionaire?
Of course, yes! His brand value speaks volumes about his potential earnings. In fact, Michael Jordan's $2.1 billion net worth helped him rank 1001th on the Forbes list. He entered this small pool of billionaires in 2014 before any other athlete did it. With that, he became the richest 'former' athlete just as he entered that club. 
ADVERTISEMENT
Article continues below this ad
Do you also own a Jordan sneaker? If yes, let us know how you liked them in the comments.
Watch this story – Anthony Davis, Scottie Pippen, and Other Teammates of LeBron James & Michael Jordan Pick Sides in the GOAT Debate