"What the F**k is School?": LaMelo Ball Gets Brutally Honest Over His Life Choices
Published 08/17/2021, 5:26 PM EDT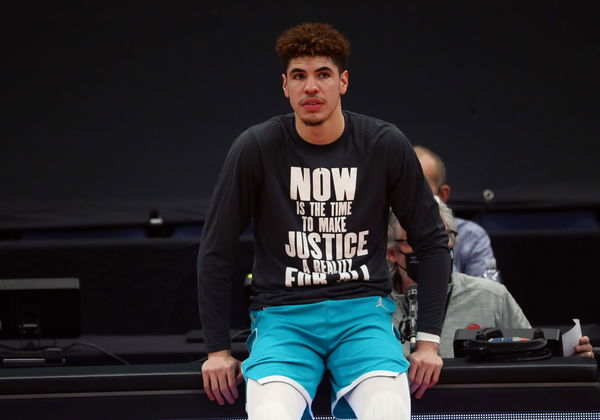 ---
---
LaMelo Ball, the NBA's newest posterboy once again made the headlines, this time off the court. Trending for his recent comments on the value of a college degree, let's take a look at the young star's journey to the NBA.
Ball, came into the league, drafted by Michael Jordan's Charlotte Hornets via the 3rd overall pick. As LaMelo rode through the highs and lows of an NBA season, his performances as a player saw him bag the Rookie of the Year.
1 broken arm, 1 accolade, and a string of questionable fashion choices later, Ball is set to enter season 2. While LaMelo's 'reality TV' years growing up revolved around a garish lifestyle, and an "outspoken" father, he's received the highest praise from voices around the league over his attitude toward the game.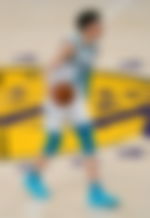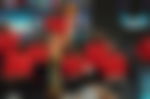 A candid LaMelo Ball on skipping college
Already having bagged a Puma deal that puts him as far as possible from Big Baller Brand, LaMelo is a Charlotte star. Averaging 15.7/5.9/6.1 in his rookie season, while beyond impressive, is just the beginning!
Ball recently came out with a candid take on aspiring star athletes like him pulling out of school to focus on their craft. Ball said – "We not trippin' off school. We not dumb, we know how to learn. Don't need school. And school not even teachin' you s**t—what the f**k is school?" 
Ball, pulling out of the Chino Hills highschool in California, suited up as part of a short stint in Lithuania. After a failure of sorts against players much older, he would return to the SPIRE Institute in Ohio, a prep academy, aiming to become a professional athlete in the near future.
Then, in a final stint abroad, Ball played for the Illawarra Hawks as part of the Australian National Basketball League. Using the platform that launched most of Australia's current NBA athletes, Ball averaged 17ppg in 12 games prior to a premature end owing to a bone injury.
Ball has always had that innate confidence, combined with a drive to succeed. When asked about his NBA aspirations, Ball said – "My whole life, I always knew I was going to the NBA. I knew I'd have stardom, I grew up into it. I already had my life planned out. My whole life, I thought I was the star…. I ain't even gonna say I'm a rock star. It's something other than that. I'm something rare."
WATCH THIS STORY: The Best NBA Players Who Signed With Michael Jordan Brand