'When Does It Go Too Far?': NBA Insider Urges the League to Get Involved in James Harden Fiasco
Published 12/08/2020, 9:00 AM EST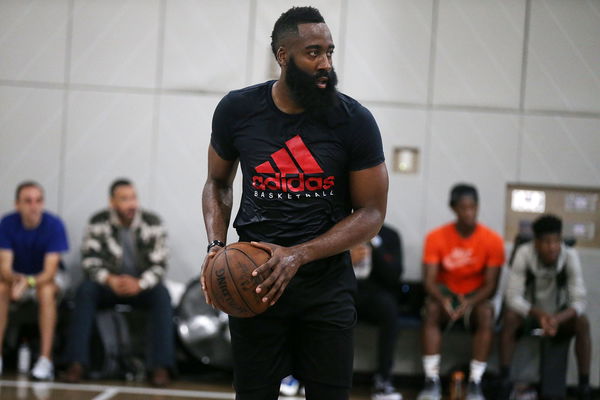 ---
---
The new season has begun on a terrible and worrisome note for the Houston Rockets. Last year this time, they had pulled off a blockbuster trade to pair up James Harden with Russell Westbrook. But as the season progressed, and the Rockets had a premature exit from the playoffs, and both Harden and Westbrook requested for an exit from the franchise.
ADVERTISEMENT
Article continues below this ad
While Westbrook's demands were met, the situation around Harden has taken a turn for the worst. Westbrook was traded to the Washington Wizards in exchange for John Wall. And ever since that trade was finalized, the question around Harden's future with the franchise has been amplified.
Harden has shown keen interest in joining the Brooklyn Nets. He wants to play with his former teammate, Kevin Durant. However, there is no way the Rockets are going to let go of him, until they get someone as valuable as their superstar.
ADVERTISEMENT
Article continues below this ad
Since the Rockets haven't shown any signs of agreeing to Harden's request, it looks like Harden found a way to protest. Nobody is happy with Harden's erratic behavior, let alone the team, and it appears this might blow way out of proportion.
Will the league get involved to knock some sense into James Harden?
ADVERTISEMENT
Article continues below this ad
Training Camp is in full swing, but the Rockets are missing their most crucial piece of the puzzle. So far, Harden has failed to report to any of the workouts, be it the team workout, or the individual. Regardless of his reasons, it's making people furious.
Zach Lowe brought ESPN's Tim MacMahon to discuss this matter, and Lowe has some major news for everybody. He stated, "I'll tell you this, Mr. MacMahon. I have already heard from, I don't know, three, four people out of the blue today who don't work for the Rockets but work for the other 29 teams saying 'the league has to step in and do something about this. This is not okay.
"This is going to become the latest referendum on player empowerment, and when does it go too far? I think it's a nuanced and fascinating topic. But it's already spiraling out of control."
ADVERTISEMENT
Article continues below this ad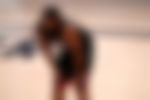 One can't be sure what Harden's actions mean. When head coach Stephen Silas was asked to comment, he was not too interested in speaking on Harden's behalf. The Rockets can only hope Harden joins the team soon and puts an end to this fiasco.