The Los Angeles Lakers are a historic team in the NBA and have a huge trophy cabinet to their name. The Pacific division based team boasts of winning 16 NBA championships. They are the second team with the most NBA titles in history. Boston Celtics led the list with 17 titles.
The Lakers won the 2010 NBA championship and earned them back-to-back titles. It wasn't a walk in the park, but they got through it. With the series tied 3-3, the Lakers had the advantage of playing Game 7 at home. Let us see how it panned out from a different perspective. 
Los Angeles Lakers vs Boston Celtics – Game 7 – NBA Finals 2010 
This was the first final to go into Game 7 since 2005. There was much anticipation. Both teams were desperate for the win. The Lakers started poorly, but somehow managed to clinch the title 83-79 to claim back-to-back NBA titles.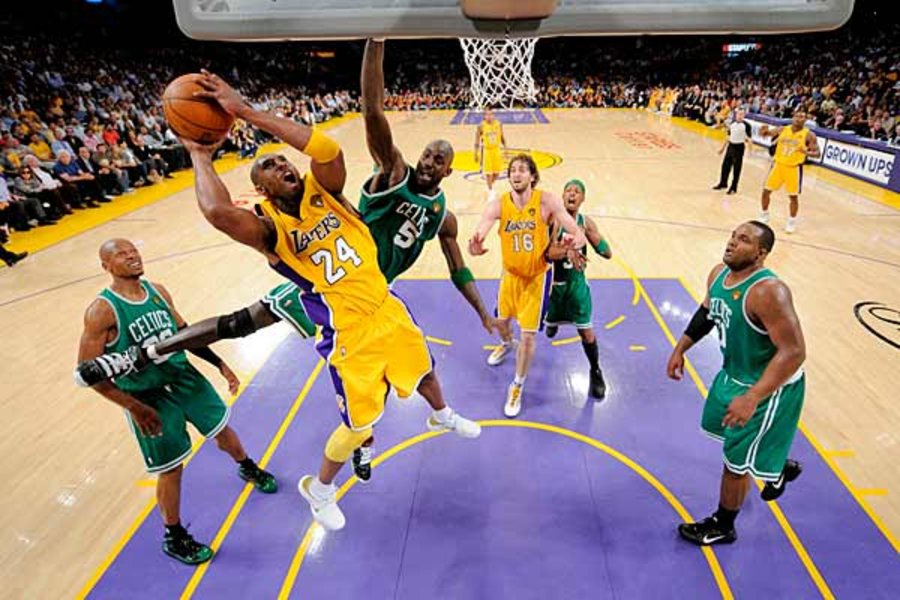 While it was true that they rode on the back of Kobe Bryant and Pau Gasol the entire season, Game 7 saw an unsung hero for the team win it for them at the dying minutes. 
Ron Artest, who now known as Metta World Peace, was the hero of the match. He ended the game with 20 points, finishing behind Bryant who netted 23. Although Bryant won the finals MVP for his outstanding performance, a last-minute three-pointer from World Peace enabled the Lakers to maintain the lead and win the series.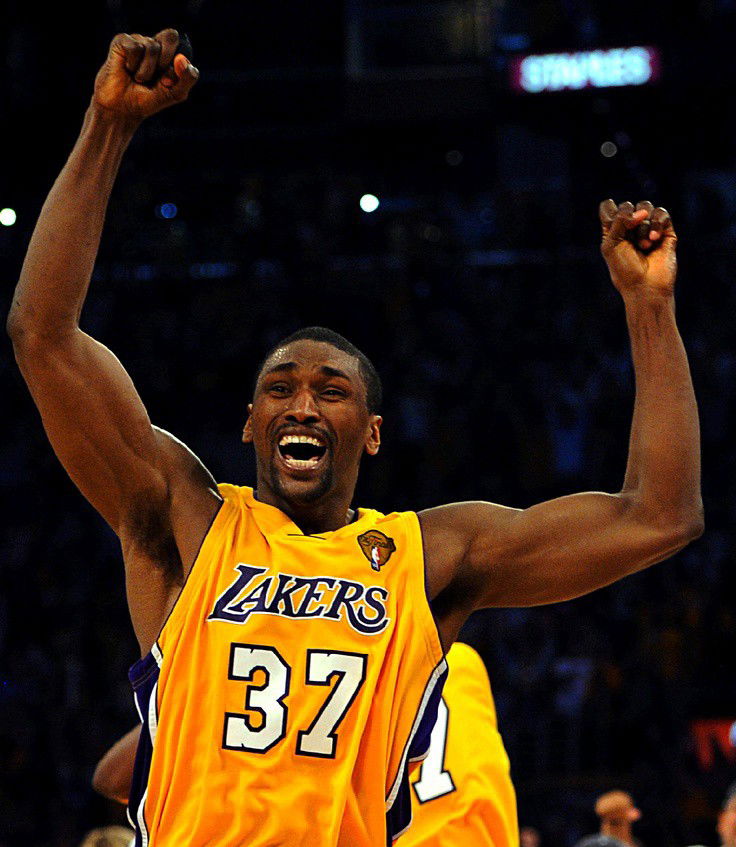 World Peace was in jubilation and became emotional after the victory. Lakers head coach Phil Jackson deemed him the 'Most Valuable Player' of the game. World Peace was never regarded as a good teammate and would often be blamed for his temperament on-court and off-court. 
Ron Artest III Was Left Alone On Court With The Trophy
Players go wild after they've just won a championship. They have worked hard all year for this and they deserve to go crazy with their celebrations. 
Ron Artest III, the son of Metta World Peace, shared an interesting anecdote recently. After receiving the title, the entire Lakers squad headed into different directions to celebrate with their family and friends.
Somehow amidst all this, a 12-year-old Artest found himself sitting on the court all alone. The craziest part is, they left him with the prestigious Larry O'Brien Championship Trophy. Speaking to Sports Illustrated recently, he said:
"Everyone was celebrating, and I was the last one that had the trophy. I was left as the only one on the court with it."
Trying to look for his parents, he could find them nowhere around. The trophy was too heavy for a young Artest III and he almost dropped it on the floor once. "I was sitting down, so it wasn't a far drop. It was cool holding it, though."
However, his family found out where he was and got to him about an hour later.