When Michael Jordan Trash Talked Former US President Bill Clinton Over a Game of Golf
Published 05/02/2020, 4:30 PM EDT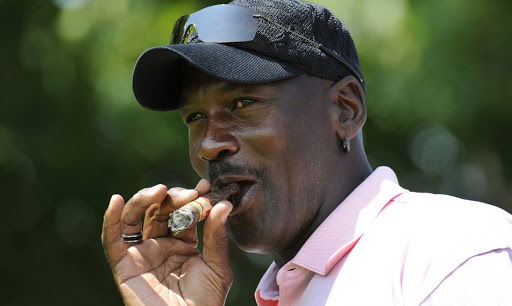 ---
---
The legend of Michael Jordan is eternal. 'The Last Dance' has once again reminded everyone of his heritage. The Jumpman carried the Chicago Bulls on his shoulders and won them six NBA championships. It can be safely said that no other player can conquer six championships in eight years and win the finals MVP award in all of them.
ADVERTISEMENT
Article continues below this ad
Such is the greatness of this man. He proves his talents on the court. He may talk a lot of trash, but he showcases his abilities through his techniques. Jordan's trash-talking has earned him both fans and adversaries. 
It is common for NBA players to be very vocal to disrupt the rhythm of their opponents, and MJ was a master of it. Well, he wants to compete in everything, and so he does. Jordan, apart from schooling opponents in the NBA, also had other passions. He was very dedicated to the game of golf, for example. 
ADVERTISEMENT
Article continues below this ad
His love for the game ran so deep that one day, he ended up playing about 36 holes the day he and the Bulls had to play in the league. Michael Jordan also played golf against many famous people. Of course, if 'His Airness' invites and poses a challenge against you, it is not advised to decline. 
One famous personality with whom Jordan teed up against was the former President of the United States, Bill Clinton. Clinton was also a big fan of the game and wanted to play Jordan and experience what he was all about.
Michael Jordan decided to trash talk the former POTUS
So, the two met on the golf course and played out 18 holes. Jordan was right behind Clinton, making remarks on every shot. Well, we all know about his notorious competitive nature.
ADVERTISEMENT
Article continues below this ad
The Wall Street Journal reported how Jordan constantly tried to taunt the man from Arkansas. "Clinton loves playing golf with athletes whenever he can. He's played with Greg Norman, Adam Scott, Luke Donald, and Michael Jordan, among others. Jordan coaxed him from the white tees to the championship tees by saying, 'You're going to play from the little girls' tee?' Jordan's challenge was for Clinton to break 100; he did."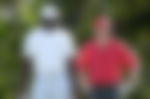 The words of Michael Jordan served as an inspiration to Bill Clinton. His taunts motivated Clinton to break past 100, and he ended up doing what Jordan asked of him. The former President remained unfazed and enjoyed Jordan's company. 
ADVERTISEMENT
Article continues below this ad
Moreover, it is intriguing for us to know if the pair placed any bets in their time playing together. Jordan was an avid gambler, and he bet on anything he liked. He is also the guy who would fearlessly bet against someone like Bill Clinton.
The explorative story of finding out if any dollar bills were at stake on the day is pending. Nevertheless, they did play 18 holes, throughout which Jordan was chirping like a bird while Clinton kept his head on the ball and dismantled the six-time champion with his golfing skills.