Who are the best teammates of LeBron James' Career?
Published 11/09/2020, 2:30 PM EST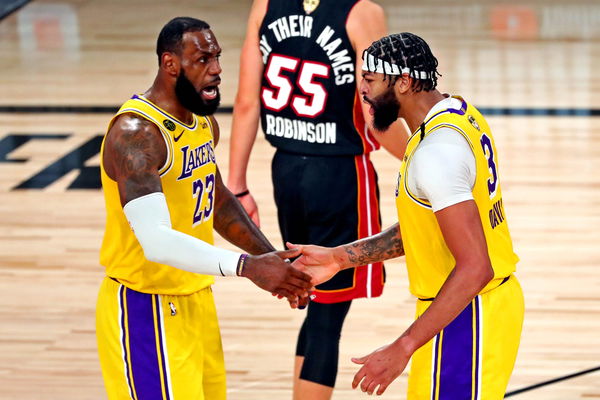 ---
---
LeBron James has been dominating the league for 17 years and has won numerous accolades in his career. However, even great players need excellent teammates to excel in the NBA.
ADVERTISEMENT
Article continues below this ad
James' case has been similar, as he has played with a plethora of good teammates over his career. But talking about the cream of the crop, three names come to mind: Dwyane Wade, Kyrie Irving, and Anthony Davis.
LeBron James and Dwyane Wade at Miami Heat
ADVERTISEMENT
Article continues below this ad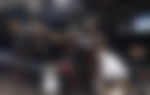 After struggling for seven years with the Cleveland Cavaliers, James finally decided to take his talents elsewhere. In 2010, LBJ decided to team up with Dwyane Wade and Chris Bosh in Miami. At the time, this decision gave James a villainous role.
However, in his four years together with D-Wade, they went to four straight NBA Finals, which included two NBA titles. In fact, the LeBron-Wade connection on alley-oops is still engraved in NBA Fans memories. If it weren't for a steep decline in Wade's game, the league could have witnessed more of the same.
LeBron James' second stint with the Cavs
Despite being hated for leaving the team in 2010, by 2014, most realized the importance of James for the franchise. While LBJ enjoyed success with the Heat, the Cavs struggled to make any significant progress.
However, they had a sole ray of hope in Kyrie Irving, who was developing into a great player. Irving's potential and the signing of Wolves star Kevin Love were enough to convince James to return to Cleveland.
In the years Bron and Irving played together, they looked stunning on the court. Moreover, in 2016, the duo led the team from the front in overcoming a 3-1 deficit against the mighty Golden State Warriors.
Unfortunately, after a crushing defeat in the 2017 NBA Finals, Irving demanded a trade, and it was the end of the James-Irving duo.
Anthony Davis: LeBron James' best ever teammate?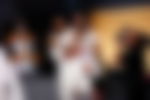 When LeBron joined the Los Angeles Lakers, it was labeled a "Hollywood move" by LBJ. Many thought James was done competing for an NBA title. However, when the Lakers traded for AD, the rumors disappeared in thin dust.
ADVERTISEMENT
Article continues below this ad
Ultimately, LeBron and Davis carried the purple and gold to the 2020 NBA Championship. This run convinced a lot of people that maybe LeBron's best teammate was none other than Anthony Davis. Even D-Wade, who is regarded as Bron's best teammate ever, agreed on this controversial take.
ADVERTISEMENT
Article continues below this ad
Who is the King's best teammate in your opinion? We will leave it up to you to decide and let us know in the comments section below.