Who Won the Russell Westbrook-John Wall Trade, and What It Means For Rockets and Wizards?
Published 12/04/2020, 8:48 AM EST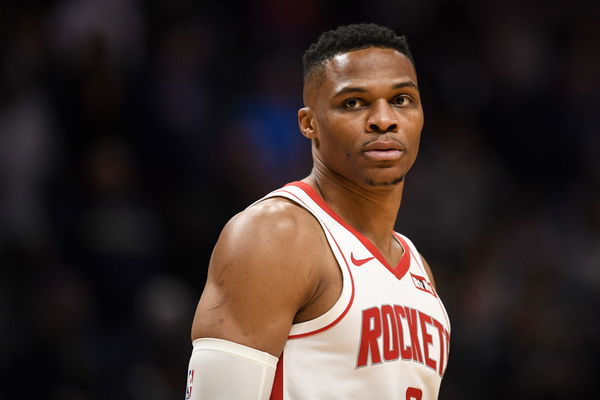 ---
---
The Houston Rockets entered this off-season with their stars demanding a trade. They finally traded Russell Westbrook for Washington Wizards' star John Wall.
ADVERTISEMENT
Article continues below this ad
Houston has agreed to trade Russell Westbrook to Washington for John Wall and a first-round pick, sources tell ESPN.

— Adrian Wojnarowski (@wojespn) December 3, 2020
ADVERTISEMENT
Article continues below this ad
Let's take a look at who is the ultimate winner from this trade.
Why Russell Westbrook is the true winner of the trade
Russell Westbrook joined James Harden and the Rockets to challenge for the title. The Rockets were trounced in the second round of the Western Conference. Brodie had a mixed season by his standards in the Houston Rockets. He averaged 27.2 points, 7.0 assists and 7.9 rebounds.
His statistics may look good on paper, but just did not fit in the system. The Rockets' system always emphasizes on their star James Harden running the offense. Westbrook tried to play off of the ball, but failed.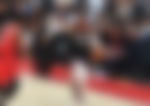 With this trade to the Wizards, Westbrook will play in his preferred position and will run the offense. Brodie is a very dominant player with the ball in his hands and elevates the Wizards to a playoff team.
He is re-uniting with Scott Brooks, who was the coach for the OKC Thunder for seven years. Brooks already is familiar with the strengths and weaknesses of Westbrook. He can set up a system around him and Beal that can work wonders for the Wizards.
Finally, Westbrook is also getting another dominant scorer of the NBA in Bradley Beal. He averaged 30.5 points, 6.1 assists and 4.2 rebounds per game last season. Beal, 27, is in his prime and both of them can be a dynamic duo in the East. Westbrook is by far the biggest winner in this trade.
What does this trade mean for the Rockets and the Wizards?
Both the Wizards and Rockets have exchanged superstars, who came with similar contracts. No particular team benefitted in terms of the salary.
Washington Wizards
The Wizards are getting a former MVP in Westbrook, who is an upgrade on John Wall. Westbrook alongside Beal can surely make the Wizards a playoff team.
They are also getting a player who has been playing in the NBA for the last two years and has minimum injury concerns. Their coach Scott Brooks also knows how Westbrook plays and can easily integrate into the team.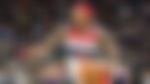 But the biggest downside is that they had to give up their 2023 NBA draft first-round pick along with Wall. The Wizards now have a very small window to become genuine contenders, and if they really enter the rebuilding phase, giving up their draft pick doesn't help the cause.
They are also getting a 32-year-old superstar in Westbrook. At 32, he is in decline and may regress much faster given how fast-paced and physical his overall approach to the game is.
Houston Rockets
The Rockets are getting a player with whom their star James Harden wants to play. They surely would want to keep their star in the team, and this move will be a big help for them.
John Wall, before his injury, was a great player for the Wizards. In this off-season, he even played some games with players like Kevin Durant who said that the 5-time All-Star looked great in those practice games. The Rockets will be hoping that he can be the second star they need.
They are also getting a 2023 first-round pick. With their championship window closing in and the possibility of seeing Harden leave increasing, a rebuild might be on the cards for the team. This pick can play a crucial role in the same.
ADVERTISEMENT
Article continues below this ad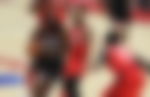 The biggest downside for the Rockets in this trade is that they are getting an injury prone star in Wall. A player who has been away for one and half seasons might be a big gamble for them.
John Wall's play style is also very similar to that of Russell Westbrook. Considering how Westbrook and Harden's duo suffered, pairing up Harden with Wall might be a risky step by the front-office.
ADVERTISEMENT
Article continues below this ad
This blockbuster trade between the Houston Rockets and the Washington Wizards has many implications. Only time will tell which team got the better deal, the Wizards or the Hornets.