Why Does Giannis Antetokoumpo Wear 34 for the Milwaukee Bucks?
Published 07/15/2021, 6:14 PM EDT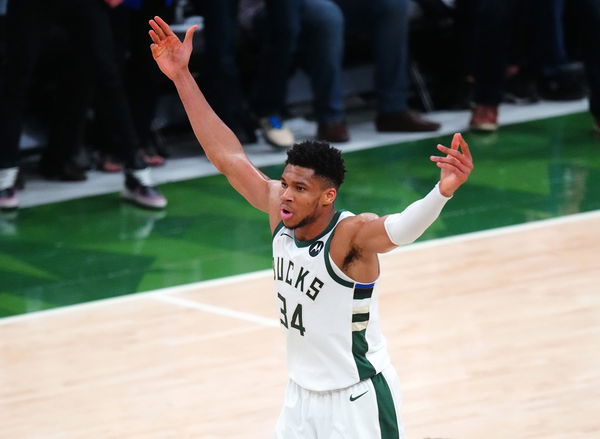 Giannis Antetokounmpo lived up to the hype surrounding his name by helping Bucks come from behind to level the NBA Finals at 2-2. Of course, it was teammate Khris Middleton who made headlines after dropping 40 points. But Giannis put in yet another tiring shift for the Bucks, including an epic last-gasp block to deny former #1 overall pick Deandre Ayton a clean dunk.
ADVERTISEMENT
Article continues below this ad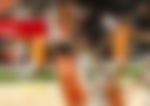 Giannis played for 43 minutes in Game 4 scoring 26 points with 14 rebounds and 8 assists. He was the driving force in the previous game, dropping 40+ points for the second time during the ongoing series and handing Milwaukee their first NBA Finals 2021 win.
ADVERTISEMENT
Article continues below this ad
The Greek Freak will be crucial for the Bucks as they aim to register a come-from-behind win and beat Phoenix Suns to the NBA Championship.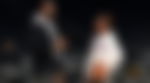 Giannis Antetokounmpo reveals why he wears the number 34 jersey
Prior to his outing in Game 4, Milwaukee Bucks power forward Giannis Antetokounmpo met with NBA reporters. He was asked the reason behind his choice to wear the #34 jersey upon arriving in the NBA. Giannis revealed that his mother and father were both born in 1963 and 1964, respectively.
He replied by saying that he chose 3 and 4 from their birth years and opted to wear the #34 jersey. Likewise, his brother and Bucks teammate Thanasis Antetokounmpo wears the #43 jersey for this exact reason. Not a bad way to pay tribute to the people who raised you, eh? Mama and Papa Antetokounmpo will be proud!
ADVERTISEMENT
Article continues below this ad
Meanwhile, here is what Phoenix Suns star Chris Paul had to say about his opponent following the disappointing loss in Game 4 of the ongoing NBA Finals.
"Regardless of how he scores, he does it. You know what I mean?"He comes down there, he dunks, he dunks some more and he shoots a layup. So it is what it is. I think you got to figure out a way to stop him. We have to try to figure out a way to slow him down. For us, slowing him down or not is [about winning] the game.
"Win the game. I don't care what the stat sheet looks like after the game. Win the game. For him, I mean, he's a two-time MVP, so we got to deal with him as such," Paul said via ESPN.
ADVERTISEMENT
Article continues below this ad
Is this the year that Giannis finally silences his doubters and wins his first NBA title? Watch this space for more.