Why Does LeBron James Wear #23 on His Lakers Jersey?
Published 08/02/2020, 3:50 PM EDT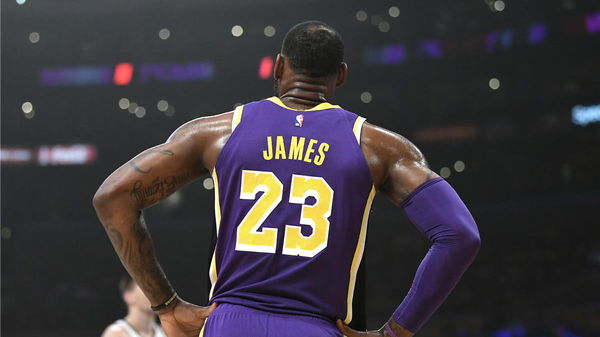 ---
---
There are many legendary players that have made their mark in the NBA. But only a few of them had a "marriage" with their jersey numbers which they never changed throughout their career span. A few standout examples are Michael Jordan and his love for 23 and Magic Johnson and his famed #32 jersey. Of course, Kobe Bryant and his two iconic #8 and #24 jerseys that are hanging on the rafters of the Staples Center. Likewise, LeBron James is known for his love to have #23 on the back of his jersey. 
ADVERTISEMENT
Article continues below this ad
Just as any kid would, LeBron grew up idolizing Michael Jordan. With the drive to succeed like MJ, LeBron chose to don the #23 jersey right from his high-school. We all know that 'His Airness' loved to have the number behind his back and so did LeBron. So in his high-school career where he represented The Fighting Irish that was the St. Vincent-St. Mary men's basketball team, LeBron excelled wearing the jersey number that is closely attributed to MJ.
Thus, LeBron's story of wearing #23 started right from his early days. Hence he carried the same tradition when he entered the NBA amid much hype as a teenager. People deemed him to be the "chosen one," a newer and a younger version of Michael Jordan. 
ADVERTISEMENT
Article continues below this ad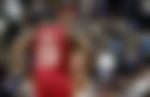 LeBron became the league's new flashy #23 and the savior of the Cleveland Cavaliers. A thick bond developed between Bron and the Cavs right from his rookie season and it sure did stay strong for many years.
After establishing himself as the best in the business, LeBron decided to step out of the Cavs and try his luck elsewhere. To be compared to Jordan, he had to win a ring and it just wasn't feasible with the Cavs.
LeBron James indeed shocked everyone with his decision 
In 2010, LeBron James made everyone turn their heads by announcing his decision to depart the Cavaliers. James informed that he would be joining the Miami Heat to play alongside Chris Bosh and Dwyane Wade. But, the shocking news didn't stop here. 
All those years, LeBron had donned the #23 jersey, honoring Michael Jordan, trying to emulate his childhood idol. But, when he decided to play for the Heat, LeBron gave up #23 and chose to go with #6 instead. James publicly stated his decision to change his numbers and mentioned that he was making the switch out of the respect he has for Michael Jordan.
"I just think that what Michael Jordan has done for the game has to be recognized in some way soon," James said, about his decision. "There would be no LeBron James, no Kobe Bryant, no Dwyane Wade if there wasn't Michael Jordan first."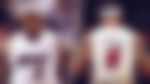 The switch turned out to be a massive success. The Heat reached four straight finals and won back-to-back titles in 2013 and 2014. The #6 shined bright in the sunny city of Miami, earning them two championships.
The move back from #6 to #23
Now, what might have been the motive to switch back to his original number? When LeBron announced that he would be returning to Cleveland, he also informed that he would be returning the same way he left. The #23 was coming back to the team, this time more hungry to win a championship.
 

View this post on Instagram

 
LeBron kept his promise to his hometown and fulfilled it by winning the NBA title, which was the first in Cavs' history. It almost seemed like a fairy-tale when #23 left them to go on a different journey and found success there. Cavs fans hated him for moving to Miami. They could not accept the move and there were wild displays of disapproval everywhere about a decade ago. 
But he returned and so did the #23. To date, LeBron is holding on to his favorite number, the reason why he fell in love with basketball. He has no problems in revealing that he wears the number in honor of his hero, Michael Jordan. 
"So when I started playing basketball, I was like: 'Oh man, that two-three looks good. I wanna be able to fly like him,'" James said. He spoke like any other avid fanboy of MJ. "I wanna be able to dunk on somebody like him. I wanna be able to stick out my tongue like him in the air and yell in somebody's face like MJ.'"
ADVERTISEMENT
Article continues below this ad
However, there are possibilities that the King might revert back to wearing #6 for the Lakers next season. Anthony Davis has also been wearing the #23 for the entirety of his NBA career and had to switch to #3 when he landed at Los Angeles.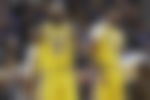 It has been reported that LeBron will part ways with the number that he's most recognized with, starting from the 2020-21 season. We might see Anthony Davis, who is the future of the league, become the league's best player wearing #23 from the next season. 
ADVERTISEMENT
Article continues below this ad
SOURCE: Bleacher Report  NBA.com  LeBron James Bleacher Report