Why June 14th Marks a Special Date for Kobe Bryant and Michael Jordan?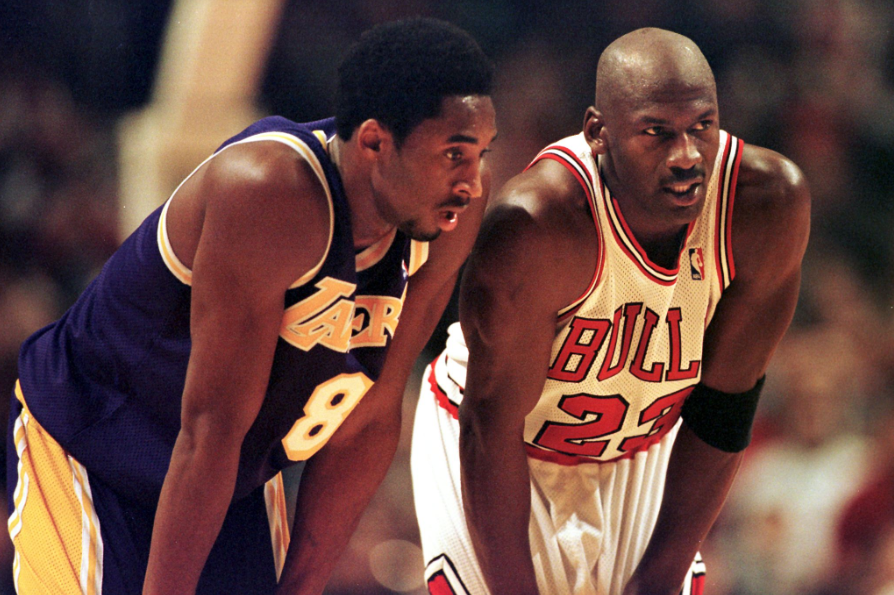 The month of June is generally a period of anticipation for NBA fans with the season nearing coming to an end. Many times, it is a period when the Champions are decided. For two NBA legends, Kobe Bryant and Michael Jordan, June 14 marks a special date. Both won titles on this day- Jordan his sixth and Bryant his fourth.
On June 14, 1998, Chicago Bulls won their sixth NBA title in eight years. An incredible run that many teams could only dream of. With Jordan leading the team, the Bulls created a dynasty in the 1990s. They were the winners of the 1991, 1992, 1993, 1996, 1997, and 1998 titles. Their incredible run ended with the 1997/98 season with many of their stars parting ways.
It was just then that Kobe Bryant was coming into the limelight. With him and Shaquille O'Neal, Los Angeles Lakers were building a strong team. They won the first three championships at the turn of the century.
June 14, for Bryant, brought a title in 2009. His Lakers side won against Orlando Magic on this day in the Game 5 of the 2009 NBA Finals. It was a relief for the Lakers who went down a little after the three peat in 2003. Bryant and Lakers also won the subsequent season in 2010. In 2016, Bryant retired from basketball as a legend.
Michael Jordan and Kobe Bryant had a good relationship
Bryant had always seen Jordan as an inspiration- like many others in the generation. He had shown his admiration for the Bulls legend on multiple occasions. It showed in the way Bryant played.  Jordan and Bryant always had a close relationship. Jordan deeply lamented the death of Bryant earlier this year.
"He was like a little brother to me," Jordan said after Bryant's death. "We used to talk often, and I will miss those conversations very much. He was a fierce competitor, one of the greats of the game and a creative force."
Kobe lost his life in a helicopter crash in January that also took the life of his daughter, Gianna. June 14 brings more memories of the two. It was on this day, 11 years ago, that a very little girl Gianna accompanied Kobe to the court. A video clip of the two together was from this day 11 years ago was obtained from social media.
11 years ago today. 🏆#MambaForever💜💛

— Complex Sports (@ComplexSports) June 14, 2020
;