Why Los Angeles Lakers' Offseason Puts Them Light Years Above the Rest, Per Former NBA Player Jay Williams
Published 12/03/2020, 11:50 AM EST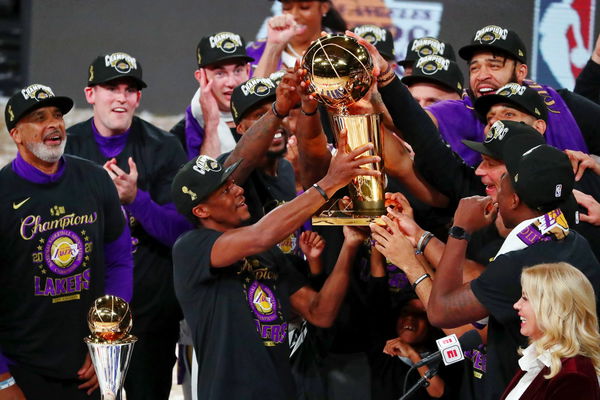 ---
---
The Los Angeles Lakers are unstoppable. From breezing through the NBA postseason and winning their 17th NBA Championship title, it seems like their stars are aligned. Even literally, this offseason, they have filled their roster with one of the best in the league and those that fit perfectly into their game.
ADVERTISEMENT
Article continues below this ad
The biggest relief for them is LeBron James signing a two-year extension and Anthony Davis also agreeing to re-sign with them. The two have been the most integral in leading the Lakers to the title, and with the way they played, it won't be easy for any team to dethrone them.
Before the offseason began, there was uncertainty about whether the Lakers will try to stick with the same roster as much as possible or mic it up. Thus, it looks like they made the most of it and have formed a better supporting cast for their superstars.
ADVERTISEMENT
Article continues below this ad
First, they got Montrezl Harrell from the Clippers, which created a lot of stirs because of the unsaid rivalry between the two. Then came Dennis Schroder, who is expected to be a replacement for veteran Rajon Rondo. After which, bagging Marc Gasol was one of their biggest accomplishments. And to replace Danny Green, Wesley Matthews has been acquired.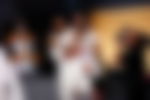 Do the Lakers have a dream team?
Former NBA player, Jay Williams has some strong predictions for Lakers and broke down what makes this team the best in the league right now. Talking about the offseason, he said, "They have gotten exponentially better. Exponentially better! Shout out to Rich Paul. Probably the most powerful agent in the game. You knew AD was going to get the money.
"You know, I disagree with LeBron James calling Dennis Schroder a PG. LeBron James will be the point guard for this team. He led the league in assists, averaging 10 assists per game. He's the de facto point guard all the time. You want the ball in his hands. But Dennis Schroder now, as a guy with Sixth Man of the Year, he can score off the bench. He can score anywhere on the floor.
ADVERTISEMENT
Article continues below this ad
Further, he explained, "You bring in another guy like Montrezl Harrell, who gives you the same energy. They essentially stole him out of the same building that the Clippers live in… They've gotten younger, faster and LeBron says health, I agree with him. They are light years ahead of every other team right now in the Western Conference!"
ADVERTISEMENT
Article continues below this ad
It's hard to disagree with Williams. The front office has done a great job in adding dynamic talent to the team. And it won't be surprising if they actually win their second straight title.